Taiwan Policy Act would help Taiwan boost defense more swiftly: Scholars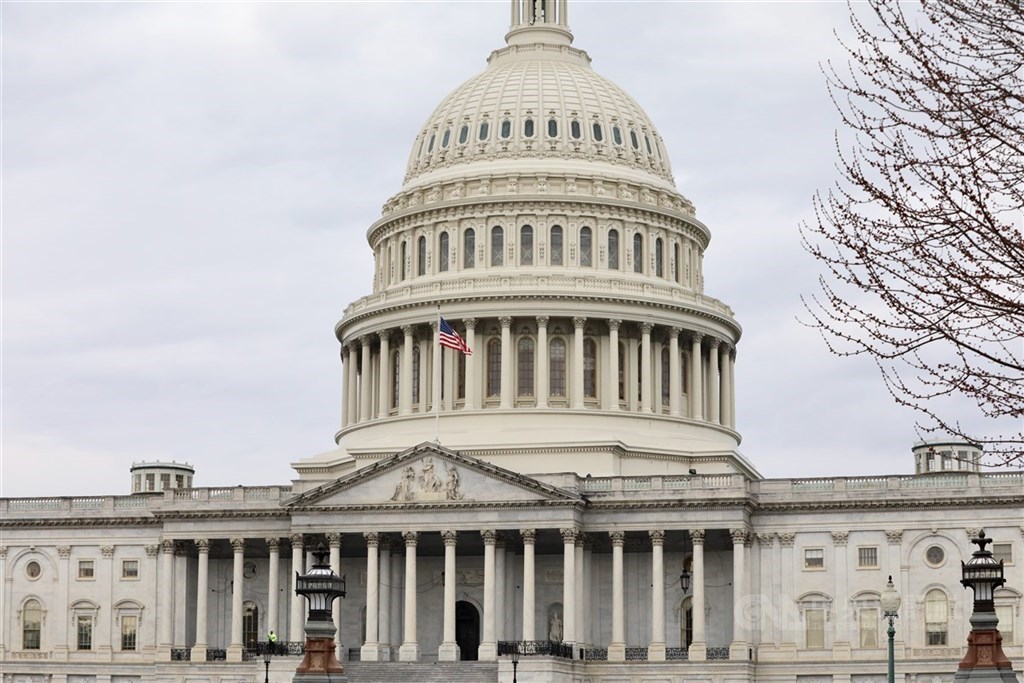 Taipei, Sept. 15 (CNA) A proposed bill that cleared the U.S. Senate Committee on Wednesday, which contains a promise to provide Taiwan up to US$6.5 billion to purchase arms and to regard Taipei as if it were a non-NATO ally of Washington, could help the country boost its defense capability more swiftly, Taiwanese defense experts said Thursday.
However, they also said it remained to be seen if the Taiwan Policy Act of 2022 (TPA) could actually be passed and if the U.S. administration would honor it if it was signed into law by President Joe Biden.
Described by its sponsors as "the most comprehensive restructuring of U.S. policy towards Taiwan since the Taiwan Relations Act (TRA) of 1979" -- the TPA cleared the U.S. Senate Foreign Relations Committee Wednesday in a 17-5 bipartisan vote.
Some of the bill's original proposals -- including renaming Taiwan's de facto U.S. embassy, requiring senate approval for Washington's envoy to Taipei, and designating the island a "major non-NATO ally" -- were either removed or made nonbinding in the wake of misgivings from the White House.
Although the revised bill stops short of designating Taiwan as a "major non-NATO ally" -- which would have afforded it the same status as Australia, Israel, Japan, and South Korea with regards to expediting arms sales -- it states that the country "shall be treated as though it were designated a major non-NATO ally for the purposes of the transfer or possible transfer of defense."
The updated bill also includes provisions authorizing up to US$6.5 billion in grants from 2023 to 2027 for Taipei to purchase U.S. arms. Following Wednesday's committee decision, the Taiwan Policy Act of 2022 still needs to pass both the Senate and the House of Representatives as well as receive approval from Biden before the conclusion of the 117th Congress on Jan. 3, 2023, to become law.
Asked to comment on the significance of the bill, Shen Ming-shih (沈明室), director of the Taiwan government-funded Institute for National Defense and Security Research's (INDSR) Division of National Security Research, told CNA that even though the updated bill stopped short of designating Taiwan as a "major non-NATO ally," it does request that Washington treats Taiwan as a major non-NATO ally.
"This means that Taiwan will be entitled to the privileges enjoyed by a major non-NATO ally of the U.S. though it sidestepped Taiwan's sovereignty issue," Shen said.
U.S. foreign arm sales have prioritized NATO allies followed by major non-NATO allies and then ordinary partners. Currently, Taiwan falls under the latter, according to Shen.
Some of the advantages of major non-NATO ally status include eligibility for collaboration on the development of defense technologies, access to the U.S. defense industry, and joint military exchanges, exercises, and trainings as well as special access to military equipment financing.
If the bill is ultimately passed by U.S. Congress and signed into law, it will play a key role in facilitating future arm sales and even closer two-way military cooperation, "if the administrative department actually acts accordingly," he said.
However, Shen also called on Taiwan to be prepared for possible consequences if the bill actually becomes law, as Chinese ambassador to U.S. Qin Gang (秦剛) reportedly warned U.S. Deputy Secretary of State Wendy Sherman last month that China-U.S. ties would "face disintegration" if the TPA is passed.
Sharing a similar view as Shen, Su Tzu-yun (蘇紫雲), another analyst at the INDSR, said the bill that says Taiwan "shall be treated as though it were designated a major non-NATO ally" was expected to facilitate U.S. arm sales to Taiwan so that the latter can speed up its ongoing efforts in boosting self-defense capability.
The bill that authorizes the U.S. to provide up to US$6.5 billion in grants to the country from 2023 to 2027 also highlighted Washington's concern as it sees 2027 as the year the People's Liberation Army is mostly likely ready and capable of invading Taiwan, according to Su.
Su also noted that the updated bill for the first time indicated that the U.S. should provide "long-range precision fires" to Taiwan, meaning it is more likely for Taipei to acquire long-range missiles and weapon systems, such as 900km-range AGM-158 Joint Air-to-Surface Standoff Missiles; or 500km-range Precision Strike Missile, that Washington is reluctant to sell due to their offensive, as opposed to defensive, nature.
Lin Ying-yu (林穎佑), an assistant professor at Tamkang University's Graduate Institute of International Affairs and Strategic Studies, meanwhile, said the fact that the bill had to be modified before clearing the Senate committee on Wednesday highlighted that Washington was still honoring its One-China policy and was reluctant to deal with more sensitive cross-strait politics.
He believed the Biden administration allowed the bill to clear the committee because it wanted to show its pro-Taiwan and anti-China stance ahead of the upcoming midterm election.
"We need to continue to closely watch the bill as it is still a long way to go before it becomes a law. There is no reason to be overly optimistic," he said.