Taiwan won't yield to China's threats, Tsai tells U.S. lawmakers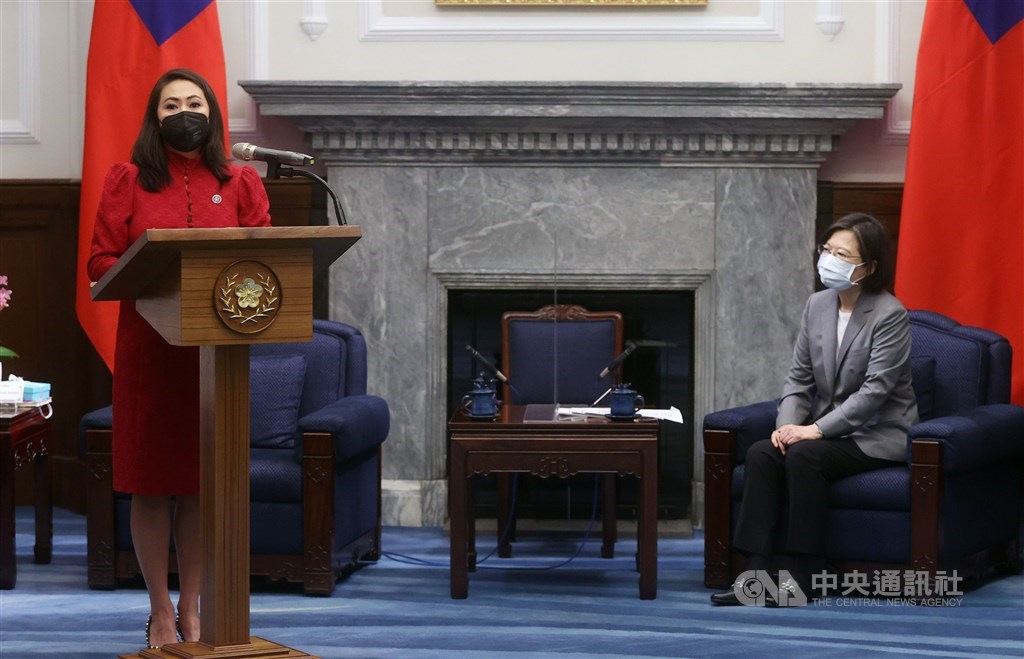 Taipei, Sept. 8 (CNA) President Tsai Ing-wen (蔡英文) told a visiting delegation of American lawmakers on Thursday that Taiwan will not back down in the face of China's growing military coercion and will continue to work closely with the United States to safeguard regional peace and security.
In a meeting at the Presidential Office, Tsai expressed thanks for the U.S. Congress' "rock-solid support for Taiwan" and for the visit by the delegation, which is led by Representative Stephanie Murphy, vice chair of the House Subcommittee on Intelligence and Special Operations.
The delegation's trip is especially meaningful in view of China's week-long live-fire drills around Taiwan after a visit to Taipei by U.S. House Speaker Nancy Pelosi in early August, Tsai said while receiving Murphy's bipartisan delegation of eight lawmakers who arrived in Taiwan late Wednesday.
"I want to take this opportunity to tell our friends that Taiwan will not bow to pressure or coercion," the president said. "We will defend our democratic institution and way of life. Taiwan will not back down, and we will actively deepen cooperation with our diplomatic partners to jointly safeguard peace and security in the region."
Tsai also urged the visiting lawmakers to support Taiwan's efforts to sign two agreements with the U.S. -- on trade and avoidance of double taxation -- which she said would create a better environment for bilateral investment.
In response, Murphy agreed that the U.S. Congress should support the signing of a high quality free trade agreement between Taipei and Washington and help Taiwan to participate in international forums when appropriate.
The current visit by the bipartisan lawmakers, like that of every other U.S. congressional delegation, "is a symbol of Congress' rock-solid commitment to Taiwan, said Murphy, who is the first Vietnamese-American woman ever elected to the U.S. Congress.
"This message is especially strong coming from Congress, which is a co-equal branch of the American government with the power to craft legislation and policy that often remain in place across multiple presidential administrations," she said.
Another member of the delegation, Representative Scott Franklin (R-FL), said in the meeting that apart from the regional security issues, there are many areas in which Taiwan and the U.S. can work together, including in the high tech sector, and he noted that Taiwan's production of semiconductors is critical to the global supply chain.
During the delegation's three-day visit, the members are also scheduled to meet with Foreign Minister Joseph Wu (吳釗燮) and National Security Council Secretary-General Wellington Koo (顧立雄) to discuss Taiwan-U.S. relations, regional security, and economic and trade issues, according to a Ministry of Foreign Affairs (MOFA) press release.
On Thursday the delegation also met with lawmakers on Taiwan's legislative Foreign Affairs and National Defense Committee to discuss diplomacy and national security issues, Legislator Lo Chih-cheng (羅致政) of the Democratic Progressive Party (DPP) told reporters.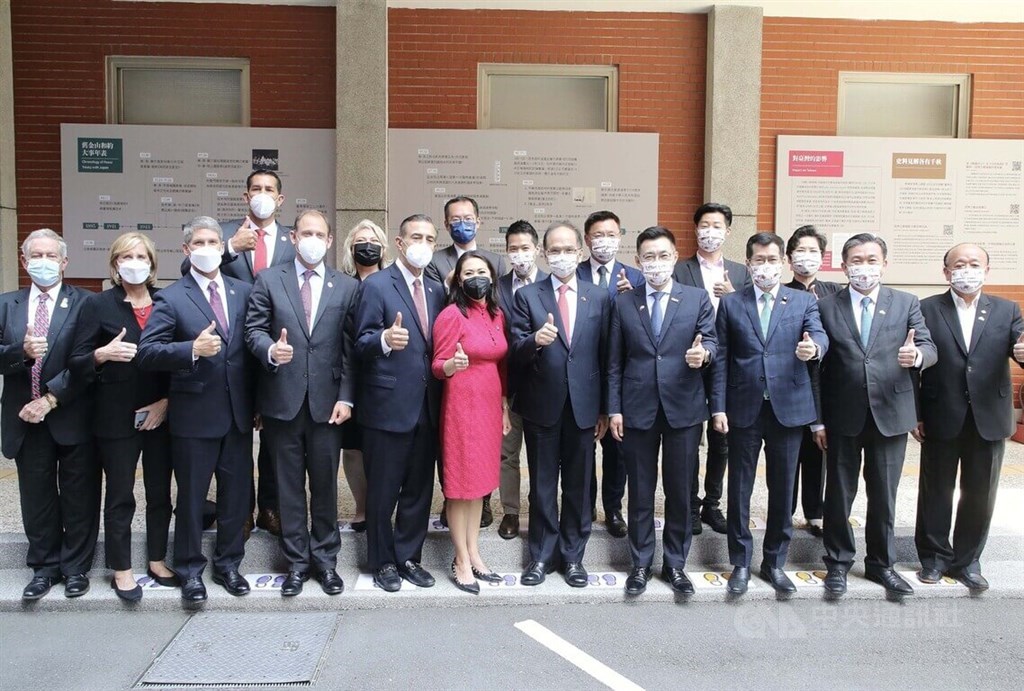 The visit by members of the U.S. Congress is the eighth of its kind this year and the sixth by an American delegation since China staged its military drills around Taiwan in August, according to MOFA.
Murphy's delegation, which will depart Sept. 9 on a wider trip to the Indo-Pacific region, comprises Franklin, Kaiali'i Kahele (D-HI), Joe Wilson (R-SC), Andy Barr (R-KY), Darrell Issa (R-CA), Claudia Tenney (R-NY), and Kat Cammack (R-FL).
Related News
Sept. 8: Taiwan trip a show of 'support': Visiting French lawmaker
Sept. 8: Taiwan in contact with Vatican amid rumors of Xi-Pope meet: MOFA
Sept. 8: 19 Chinese planes cross Taiwan Strait median line
Sept. 7: Fighter jets, helicopters conduct live-fire drill during Taiwan Army exercis
Recent visits by U.S. politicians
Sept. 1: Arizona to open trade office in Taiwan: Governor
Aug. 26: Visiting U.S. senator calls for preserving Taiwan's independence
Aug. 22: Taiwan partnership 'as strong as Indiana limestone': Visiting governor
Aug. 15: U.S. senator praises Taiwan for restraint amid Beijing coercions
Aug. 2: Visit to honor 'unwavering' U.S. commitment to Taiwan: Pelosi
Source: Presidential Office