INTERVIEW
/
Guatemala 'a true ally of Taiwan': Visiting foreign minister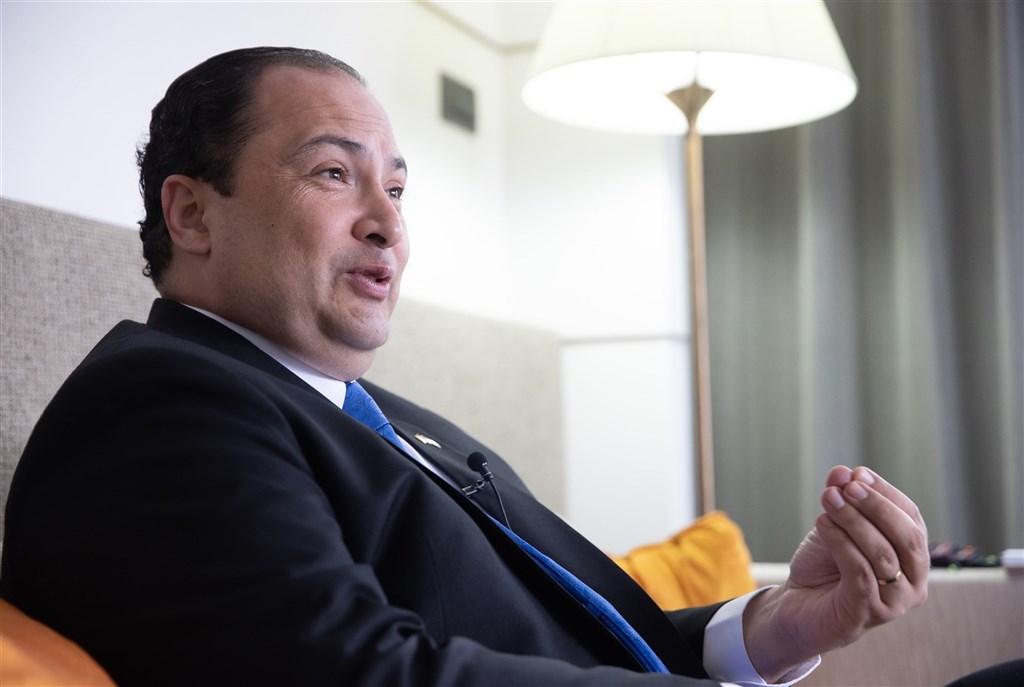 Taipei, Sept. 3 (CNA) Visiting Guatemalan Foreign Minister Mario Búcaro described his country as a "true ally of Taiwan," during an interview with CNA in Taipei Friday.
Búcaro, who assumed office as Guatemala's top diplomat in February, was speaking at the conclusion of a five-day visit to Taiwan, where he met with President Tsai Ing-wen (蔡英文) and other senior Taiwanese officials.
In an interview prior to his departure, Búcaro said his visit should send "a clear message to the world" that the Central American nation "will be always on the side of Taiwan."
"We are a true ally of Taiwan and we will always be," the 45-year-old diplomat said, adding that Guatemalan President Alejandro Giammattei had been "very vocal" in defending the sovereignty of Taiwan and right of Taiwanese people to live in peace.
Guatemala is one of eight remaining Latin American and Caribbean countries to maintain diplomatic relations with Taipei.
The last five years has seen former allies in the region, Panama, Dominican Republic, El Salvador and Nicaragua, switch diplomatic recognition to Beijing, reportedly lured by the promise of Chinese investment and aid.
As the Chinese government continues to ramp up efforts to isolate Taiwan and expand its influence in the region, speculation has abounded that Beijing will target Guatemala with lucrative economic incentives in a bid to entice the country to break ties with Taipei.
After Búcaro met Tuesday with Tsai at the Presidential Office in Taipei, China's Foreign Ministry spokesperson Zhao Lijian urged Guatemala to change allegiance, saying at a press briefing the same day that the country should make decisions "in line with the historical trend."
Búcaro, without directly responding to Zhao's comments, said Guatemala was a sovereign nation and that the relationship between Taiwan and Guatemala had gone beyond commercial interests in the years since establishing diplomatic relations in 1933.
The ties between the two countries are based on "respect, solidarity and friendship," he said.
"So we are here [in Taiwan], because we believe on the right decision that Guatemalans and Taiwanese will always be allied," Búcaro said. "There will be no pressure, or things, that can be able to change that."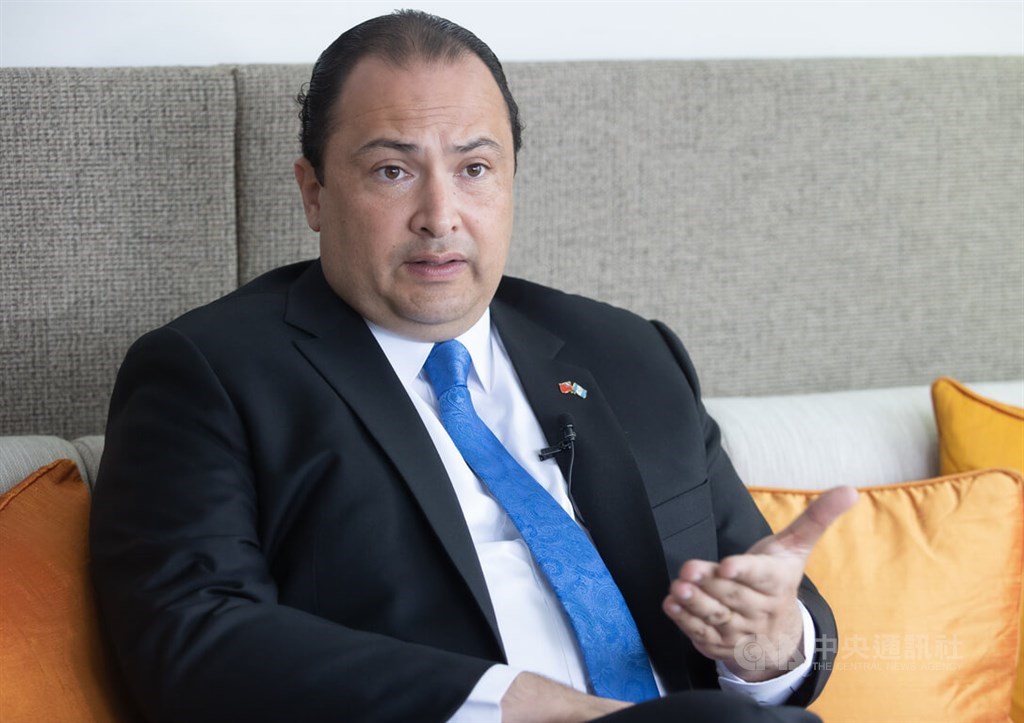 According to Búcaro, Taiwan has provided support to Guatemala in areas of public health, agriculture and education. He mentioned in particular that Taiwan had sponsored the building of a regional hospital in the central Guatemalan city of Chimaltenango.
The hospital, which began construction in June 2021, is estimated to cost US$22.5 million, according to a bidding document published by the Ministry of Foreign Affairs.
The Taiwanese government has also offered scholarship for Guatemalan students while sending technical missions to help small farmers in the Central American nation refine their farming techniques, he said.
Búcaro said he saw many opportunities for bilateral cooperation between the two countries in the future, adding that Guatemala viewed Taiwan as a pathway for its exports to enter the Southeast Asian market.
At the same time, Taiwanese investors can take advantage of the central position of Guatemala, which has also had free trade agreements with the United States, Mexico and other Central American nations, he said.
Guatemala especially welcomes investment from the tech industry, including businesses related to electric vehicles and microchips, he added.
"Guatemala is the largest and most important ally of Taiwan in Latin America," Búcaro said. "We feel very proud of that."
View All