Taiwan to deploy UAV defense system to tackle China drone incursions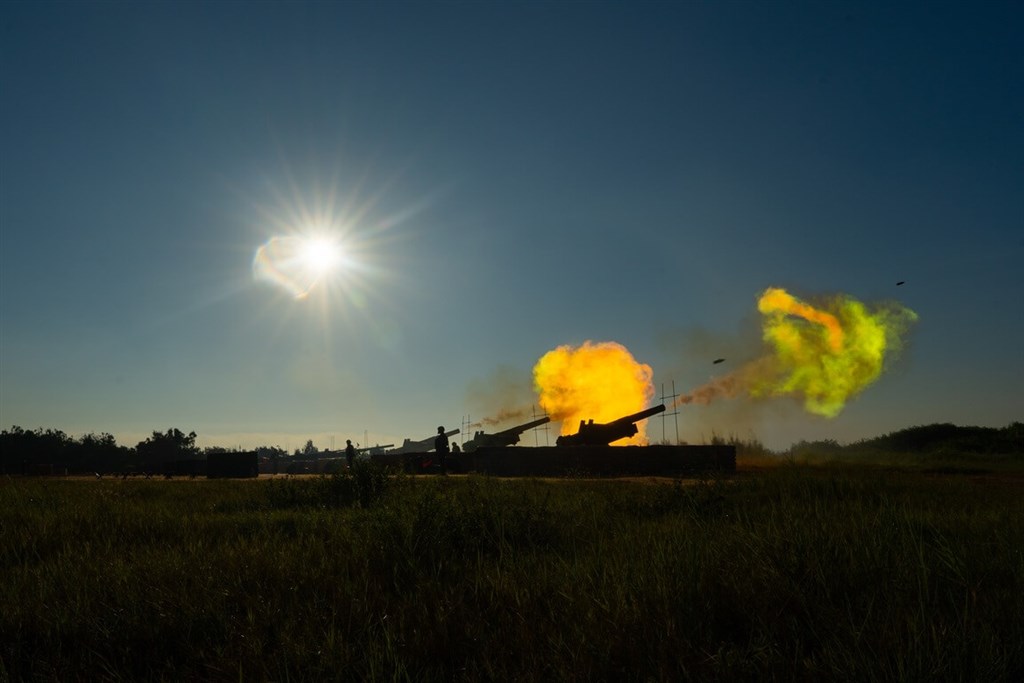 Taipei, Aug. 25 (CNA) Taiwan has successfully developed an indigenous remote-controlled drone defense system, and it will first be deployed in the nation's outlying islands to counter hostile drone incursions, the Ministry of National Defense (MND) said Wednesday, after a video emerged showing Taiwanese soldiers throwing rocks at a drone near a sentinel station on one of the islands.
The indigenous unmanned aerial vehicles (UAVs), designed by Taiwan's National Chung Shan Institute of Science and Technology (NCSIST), will be deployed at 45 air, naval, and missile bases throughout the country over the next four years, according to the MND's budget plan.
During the 2023 allocation, priority will be given to the defense zones of Taiwan's outlying islands, where the UAVs will first be deployed to counter China's gray-zone threats, the ministry said in a statement Wednesday.
The statement was issued as video, allegedly taken by a Chinese People's Liberation Army (PLA) drone, was making the rounds on social media, purporting to show Taiwanese soldiers at a guard station in Kinmen throwing stones at a UAV.
The Taiwan Army's Kinmen Defense Command on Wednesday confirmed that a Chinese civilian drone had approached the guard station on Erdan Island in the Kinmen chain on Aug. 16.
The soldiers on duty were on high alert during the incursion, and they handled the incident in accordance with standard procedures, adopting identification, response, and notification measures, the Kinmen Defense Command said, without mentioning the throwing of rocks.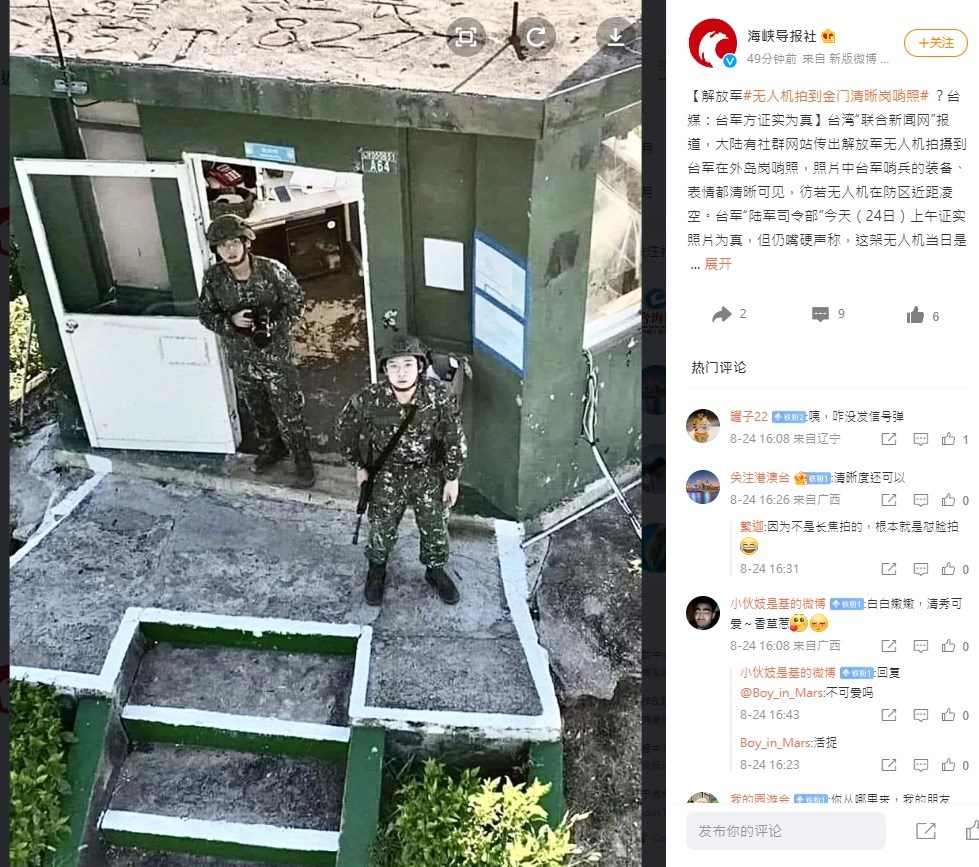 Meanwhile, Su Tzu-yun (蘇紫雲), an analyst at the Institute for National Defense and Security Research, suggested Wednesday that Taiwan should deploy drone jamming guns and barrage balloons for low-level air defense.
A barrage balloon is a large gas-filled bag tethered to the ground by a wire, and it can be raised aloft on steel cables to defend ground targets against attacks by low-flying aircraft, Su said, adding that it is a passive form of aerial defense that is less likely to raise tensions between adversaries.
Chieh Chung (揭仲), a research fellow at the Association of Strategic Foresight, expressed similar views, saying that rash actions on Kinmen and Matsu islands, which are on the front lines of the Taiwan's defense against China, may trigger a chain effect.
He also said Taiwan's military should try other deterrence strategies, including the use of drone jamming technology, to better deal with hostile drone incursions.