ELECTIONS 2022
/
Taipei mayoral candidates propose solutions to Neihu traffic issues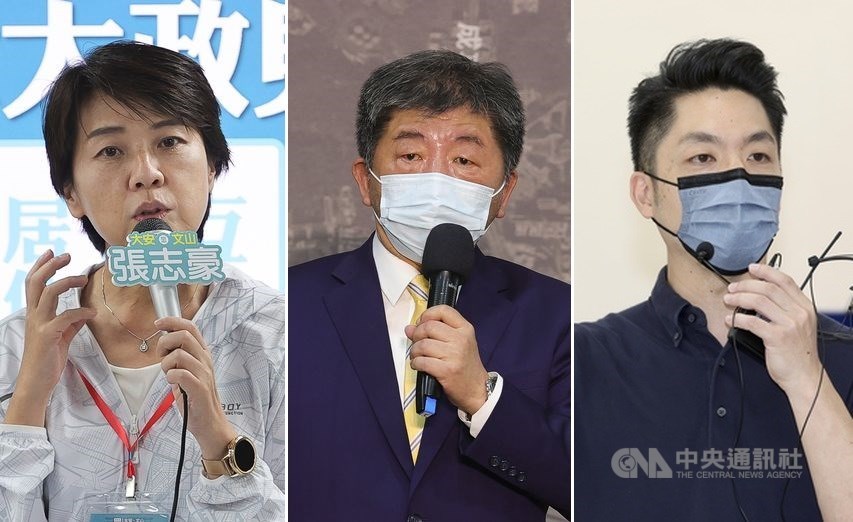 Taipei, Aug. 7 (CNA) Taipei mayoral candidates from both the ruling and main opposition party proposed solutions on Sunday to traffic congestion in the city's Neihu District, including constructing new mass rapid transit (MRT) lines and increasing the frequency of MRT and bus services.
The ruling Democratic Progressive Party's Taipei mayoral candidate Chen Shih-chung (陳時中) put forward a three-pronged approach composed of road engineering, MRT construction, and business cooperation within eight years for solving traffic congestion in Neihu.
The short-term plan is to solve the traffic congestion on different fronts, such as flow control or congestion control; coordinating with enterprises by implementing flexible work schedule or remote work; and traffic flow improvement on the northbound ramp at the Tiding Interchange on National Freeway No. 1 Xizhi - Wugu Elevated Road to guide traffic flows at the Tiding Avenue directly to Keelung, according to Chen.
Chen also proposed to complete the construction of the east section of the Taipei MRT Circular Line in eight years to improve traffic issues in Taipei.
He also put forward a plan for developing alternate routes connecting Dazhi, which borders Neihu, and Neihu with Songshan and Xinyi districts.
Also, the main opposition Kuomintang Taipei mayoral candidate Chiang Wan-an (蔣萬安) said Sunday, if elected he will first push for construction on the east section of the Taipei MRT Circular Line and then the Taipei MRT Minsheng-Xizhi Line in two years after the project is approved by the central government.
In a Facebook post, Chiang said he would also work to upgrade and optimize public transport services and expand the capacity of access roads to Neihu.
Chiang also said he would check passenger transport demand and plan to increase the frequency of MRT and shuttle bus services for commuters traveling to the Neihu Science Park, which is plagued by traffic congestion, because an increasing number of people commute to work there.
Chen and Chiang are set to face off against Taipei Deputy Mayor Huang Shan-shan (黃珊珊), an independent who has been endorsed by incumbent Mayor and Taiwan People's Party Chairman Ko Wen-je (柯文哲), in an anticipated three-way race for the capital's top job as part of nationwide local elections on Nov. 26.
View All