Pelosi makes stop in Taiwan, disregards China's threats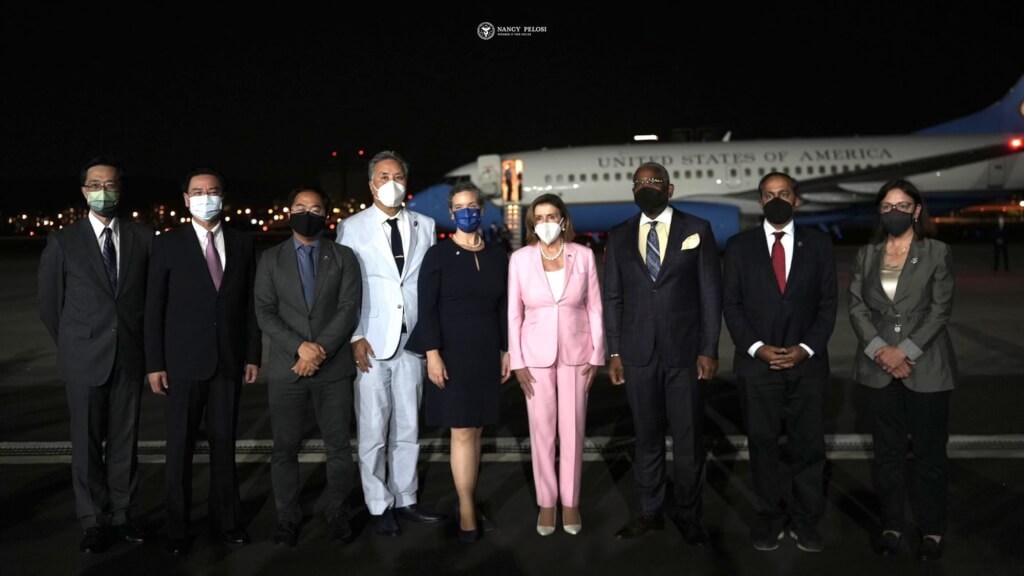 Taipei, Aug. 2 (CNA) United States House of Representatives Speaker Nancy Pelosi, who embarked on an Asian tour Sunday, made an unannounced stop in Taiwan late Tuesday, in what was considered a show of support for Taiwan, despite Beijing's warnings not to do so.
The trip makes the 82-year-old California Democrat the first sitting U.S. House speaker to visit Taiwan since 1997, when her predecessor Republican Newt Gingrich traveled to Taipei and met with then-President Lee Teng-hui (李登輝).
Pelosi's aircraft landed at Taipei Songshan Airport at 10:44 p.m. Tuesday. Her delegation is expected to meet with Taiwan President Tsai Ing-wen (蔡英文) Wednesday morning, according to media reports.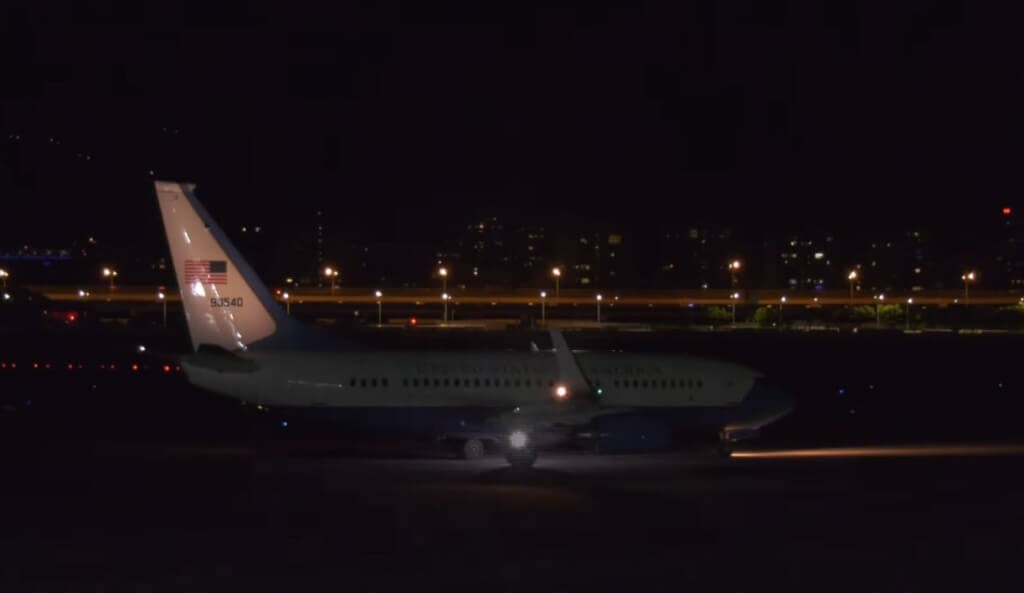 The visit by the House speaker, who is second in line to the U.S. presidency, is likely to draw the ire of China, which considers Taiwan part of its territory and opposes any official interactions that would imply otherwise.
China has threatened to take "resolute and strong measures" should Pelosi enter Taiwan, and some scholars have warned that her visit could spark a direct military confrontation between Washington and Beijing.
China reportedly has been conducting live-fire exercises along its coast over the past few days. Its People's Liberation Army (PLA) Eastern Theater Command released a short video Monday on social media, featuring land, sea, and airborne exercises, and it wrote in the post "ready for battle."
China has also temporarily halted imports of products from multiple Taiwanese food companies on Monday -- a move that was interpreted as retaliation for Pelosi's expected visit.
Taiwan, meanwhile, has remained low-key on the possibility of a visit by Pelosi, with the country's Ministry of Foreign Affairs (MOFA) saying on July 19 that it had received no information about such plans, which were first reported by the Financial Times that day.
The Financial Times cited six people familiar with the matter as saying that Pelosi was planning to visit Taiwan in August to show support for Taipei as it faces increasing pressure from Beijing.
Earlier Tuesday, Taiwan's lawmakers across party lines expressed support for a visit by Pelosi and called on China not to overreact or misread the trip.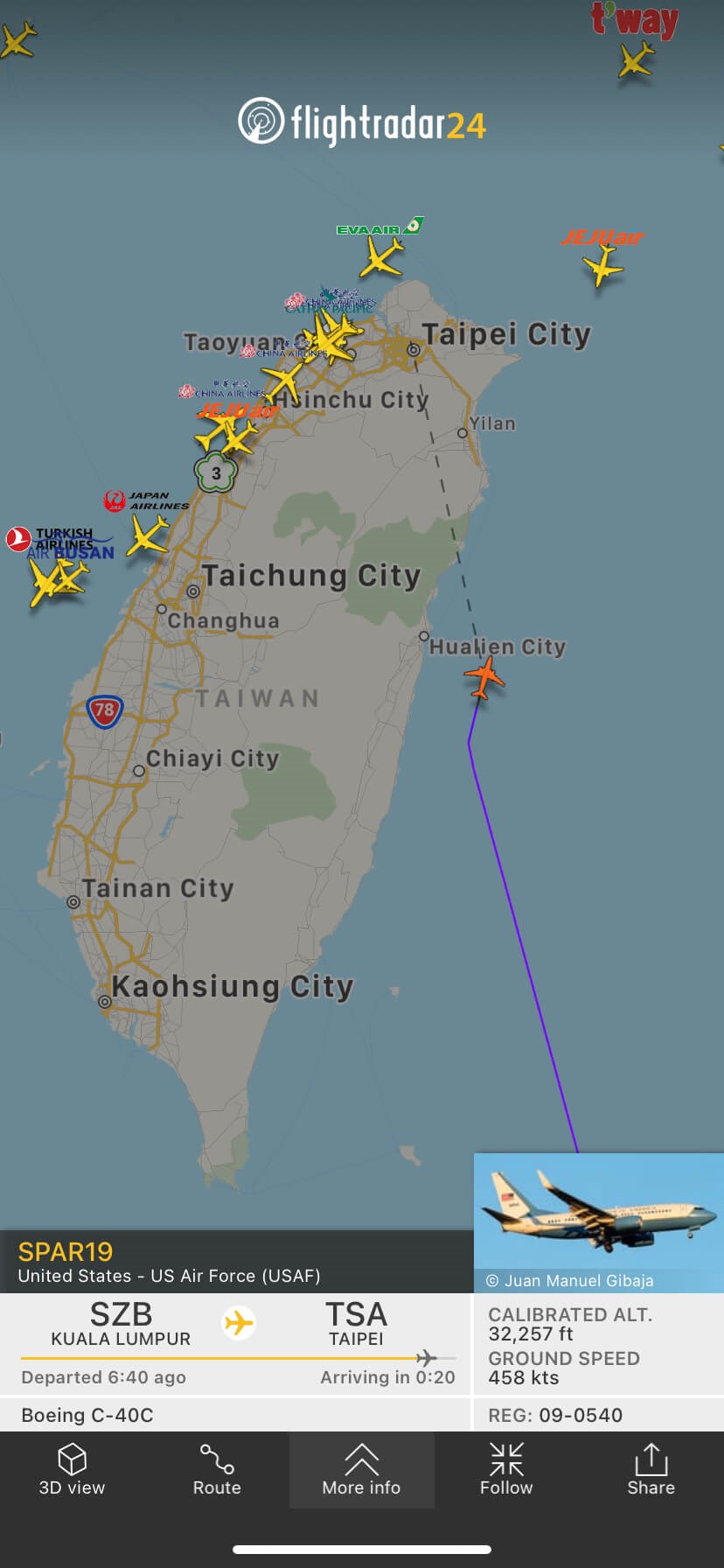 Update
Aug. 8: China changes previously announced timetable, PLA drills continue
Aug. 6: 20 Chinese warplanes, 14 warships deployed around Taiwan: MND
Aug. 6: U.S., Japan, Australia urge China to stop military drills
Aug. 6: Taiwan companies told to abide by China's labeling rule: MOEA
Aug. 5: 68 Chinese warplane, 13 warship sorties recorded around Taiwan: MND
Aug. 5: Controversial IC tycoon to donate NT$3 billion for Taiwan's security
Aug. 4: President Tsai calls China's live-fire drills 'irresponsible act'
Aug. 4: China fires 11 Dongfeng ballistic missiles into waters off Taiwan: MND
Aug. 4: China cannot stop world leaders from visiting Taiwan: Pelosi
Aug. 4: G7, EU urge China to refrain from 'aggressive military activity'
Aug. 3: China's military exercises aimed at blockading Taiwan: defense ministry
Aug. 3: Pelosi departs Taiwan after whirlwind visit
Aug. 3: Pelosi, TSMC Chair Liu discuss semiconductor chips: Legislator
Aug. 3: Activists meet with Pelosi at Taiwan's National Human Rights Museum