Former U.S. defense secretary to visit Taiwan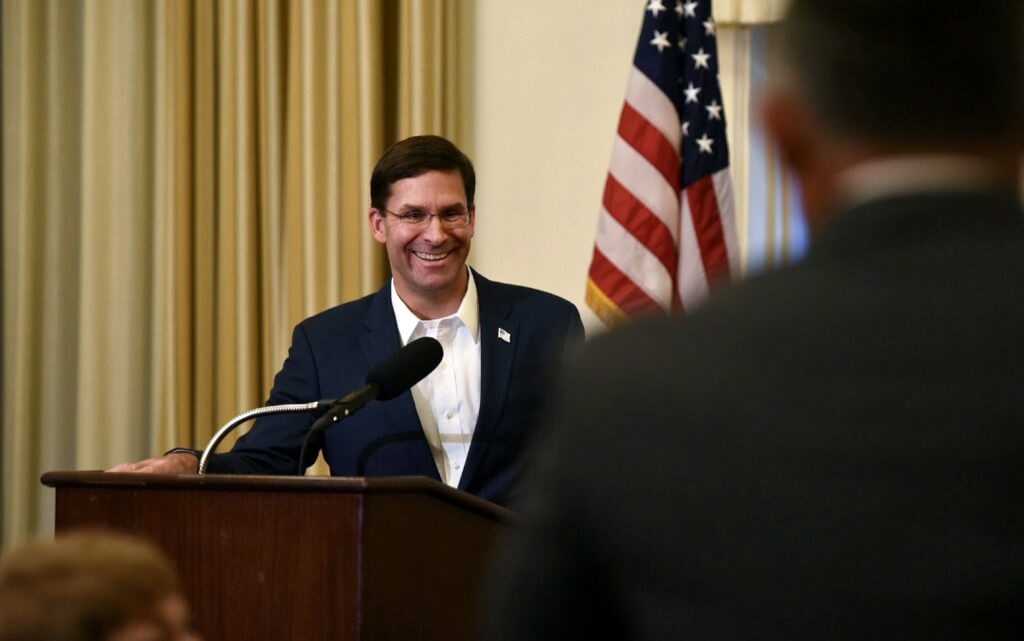 Taipei, July 18 (CNA) Former United States Secretary of Defense Mark Esper is leading a three-member American think tank delegation to visit Taiwan from Monday through Thursday, announced the Ministry of Foreign Affairs (MOFA).
Esper, who served as U.S. defense chief from 2019 to 2020 under former President Donald Trump, is joined by Barry Pavel, senior vice president and director of the Atlantic Council and Stefano Stefanini, former permanent representative of Italy to NATO, currently a nonresident senior fellow of the Washington D.C.-based think tank.
During their four-day visit, the delegates will be meeting with senior government officials, think tanks and business representatives, to exchange views on the latest security situation in the Indo-Pacific region and Taiwan's overall relations with the U.S. and Europe, MOFA said in a statement.
Calling Esper a long-term friend of Taiwan, MOFA said the ex-U.S. official has repeatedly reiterated his support toward democratic Taiwan during his tenure as America's defense chief and after leaving office.
With the Ukraine-Russia war having increased international attention to the authoritarian threat faced by Taiwan, MOFA said it hopes the visit will help policy makers in the U.S. and Europe gain a better understanding of Taiwan and further strengthen their support.