U.S. announces US$120 million naval arms sale to Taiwan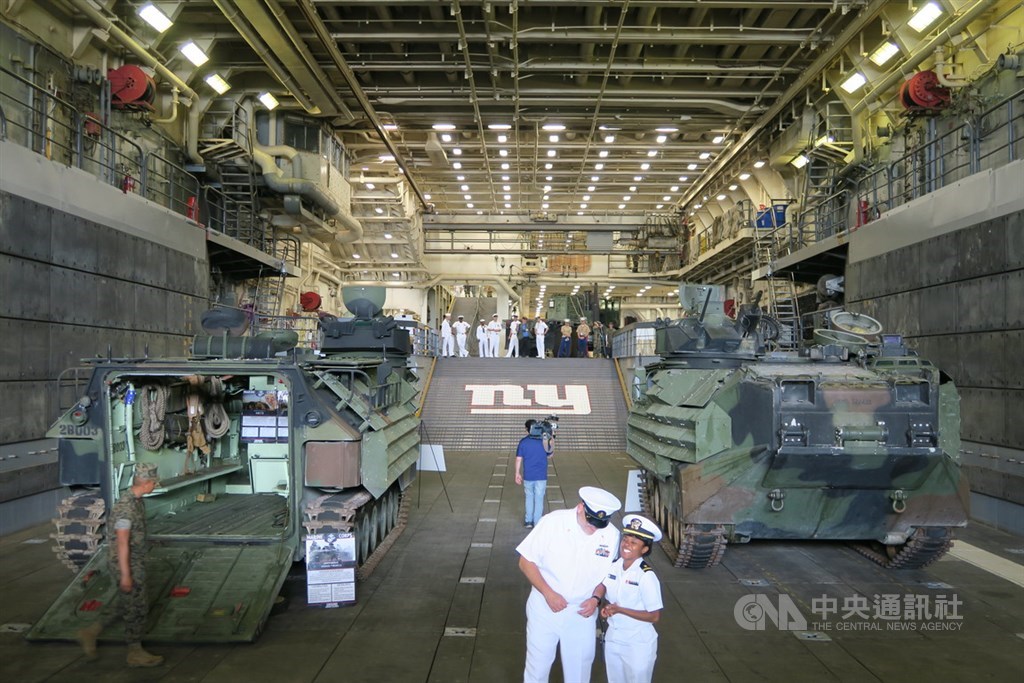 Taipei, June 9 (CNA) Washington has greenlit the proposed sale of US$120 million in ship spare parts, ship system spare parts, and related equipment to Taiwan, the fourth Taipei-bound arms package approved under U.S. President Joe Biden.
According to a statement released by the U.S. Defense Security Cooperation Agency (DSCA) Wednesday, the proposed sale will include unclassified spare and repair parts for ships and ship systems, logistical technical assistance, U.S. government and contractor representative technical and logistical support, and other related elements of logistical and program support requested by Taiwan.
"The proposed sale will contribute to the sustainment of the recipient's surface vessel fleet, enhancing its ability to meet current and future threats," the DSCA said.
The package will "contribute to the recipient's goal of maintaining its military capability while further enhancing interoperability with the U.S. and other allies," it added.
Taiwan's Ministry of National Defense (MND) welcomed news of the proposed sale, saying in a statement that the United States was honoring its commitment to support Taiwan with defensive materiel under the Taiwan Relations Act and the "Six Assurances."
The MND expressed "sincere gratitude" for the deal, saying it would help Taiwan's Navy maintain proper equipment and replenish supplies to meet the actual needs of combat readiness in the face of increasingly assertive Chinese military activity.
The MND added that the sale was expected to be finalized within one month.
According to Taiwan's Ministry of Foreign Affairs (MOFA), the latest deal was the third arms package offered to Taiwan this year, and the fourth since Biden took office in January 2021.
The first one, in August 2021, was a US$750 million deal for 40 Paladin M109A6 self-propelled howitzers.
This was followed by a US$100 million package in February 2022 that included equipment and services to support participation in the Patriot International Engineering Services Program and Field Surveillance Program for five years.
The third, in April, was a US$95 million sale of equipment and services aimed at maintaining Taiwan's U.S.-made Patriot missile air defense system.
Taiwan's MOFA welcomed the latest arms sale, saying it demonstrated that Washington had attached great importance to enhancing Taiwan's self-defense capability.
MOFA added that it also showed the United States' continued policy of normalizing arms sales to Taiwan.