Taiwan not part of new Indo-Pacific economic initiative: White House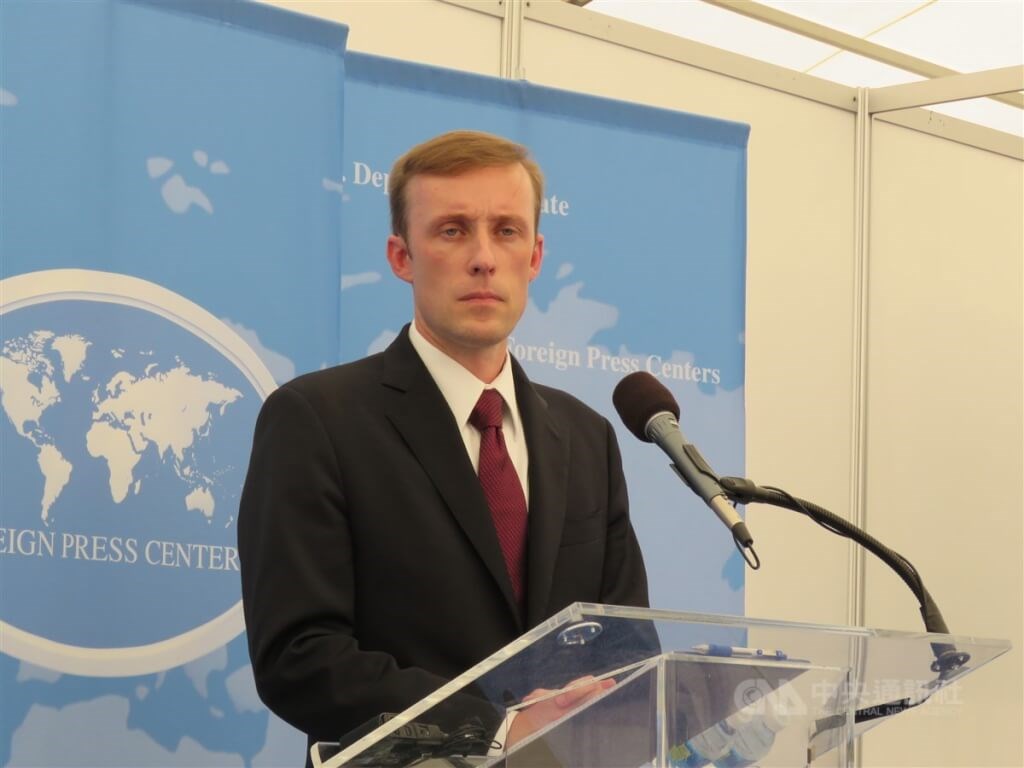 Washington, May 22 (CNA) Taiwan has not been invited to join the Indo-Pacific economic framework (IPEF) set to be launched by United States President Joe Biden on Monday, White House National Security Adviser Jake Sullivan said Sunday.
"It (Taiwan) will not be part of the launch of the Indo-Pacific Economic Framework," Sullivan said aboard the Air Force One airplane on Sunday en route from South Korea to Tokyo, Japan, when asked by reporters about the country's prospective membership.
Despite Taiwan's exclusion from the IPEF, Sullivan said that Washington was looking to deepen its economic relationship with Taipei, in particular on "high-technology issues, including on semiconductors and supply chains."
"But we're pursuing that, in the first instance, on a bilateral basis while we work with a range of other countries through the framework," he added.
Sullivan's remarks ended months of speculation regarding Taiwan's inclusion in the IPEF, an initiative proposed by Biden in 2021 with the aim of enhancing the U.S.' economic engagement in the Indo-Pacific region.
Biden is on a tour of South Korea and Japan from May 20-24 as part of his first Asia trip since taking office, and is scheduled to launch the IPEF in Tokyo on Monday.
Responding to Sullivan's comments, Taiwan's Ministry of Foreign Affairs (MOFA) said it was regretful that the U.S. had decided not to include Taiwan in the framework at the time of its launch.
"As an important economy that plays a crucial role in the global supply chain, Taiwan is definitely qualified for inclusion in the IPEF," MOFA said in a press release.
Despite the setback, the ministry said Taiwan would continue to actively find ways to join the IPEF while also exploring concrete ways to deepen the U.S.-Taiwan trade and investment relationship in the meantime.