Taiwan, Israel ink social welfare cooperation pact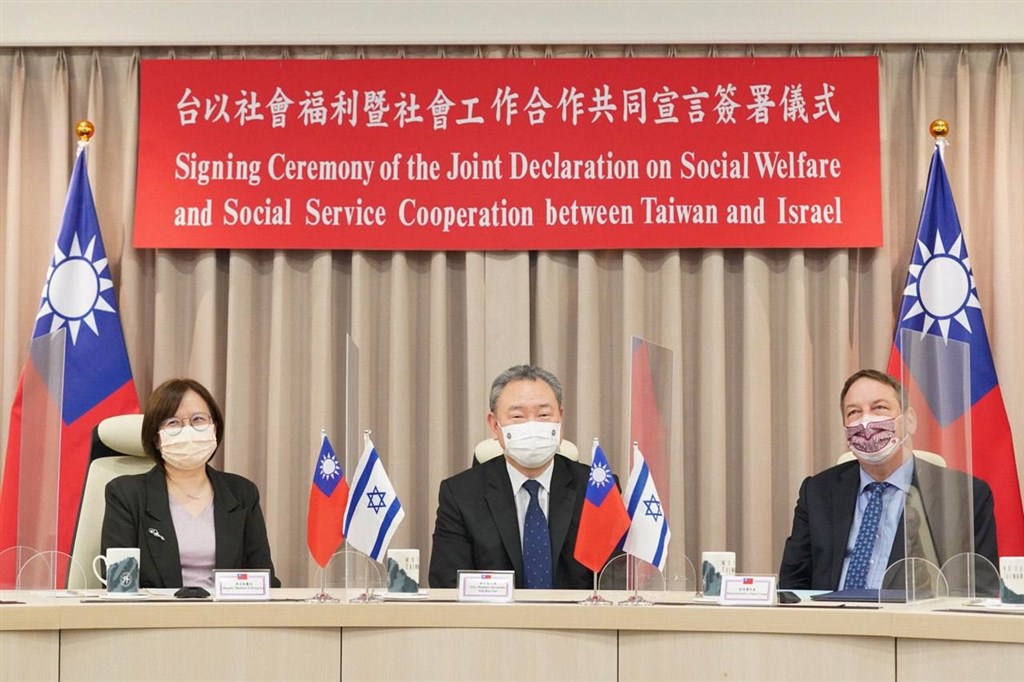 Taipei, May 12 (CNA) Taiwan and Israel have inked a joint declaration on social welfare and social service cooperation, with the aim of strengthening bilateral cooperation in these fields, the Ministry of Foreign Affairs (MOFA) announced Thursday.
The pact was signed on Wednesday by Taiwan's representative to Israel Lee Ya-ping (李雅萍) in Tel Aviv and Israel's representative to Taiwan, Omer Caspi, in Taipei, via a teleconference, MOFA said in a press release.
The signing ceremony was presided over by Vice Foreign Minister Alexander Yui (俞大㵢) and Deputy Minister of Health and Welfare Lee Li-feng (李麗芬) in Taipei, and Sigal Moran, the director-general of Israel's Ministry of Welfare and Social Affairs in Tel Aviv, it said.
In their respective addresses, Deputy Minister Lee and Moran both expressed hope that the agreement would expand bilateral cooperation in the field of social welfare.
According to MOFA, the latest joint declaration marks the 30th cooperation pact signed between Taiwan and Israel so far, and the fifth since 2020.