U.S. lawmakers pass bill to help Taiwan regain WHA observer seat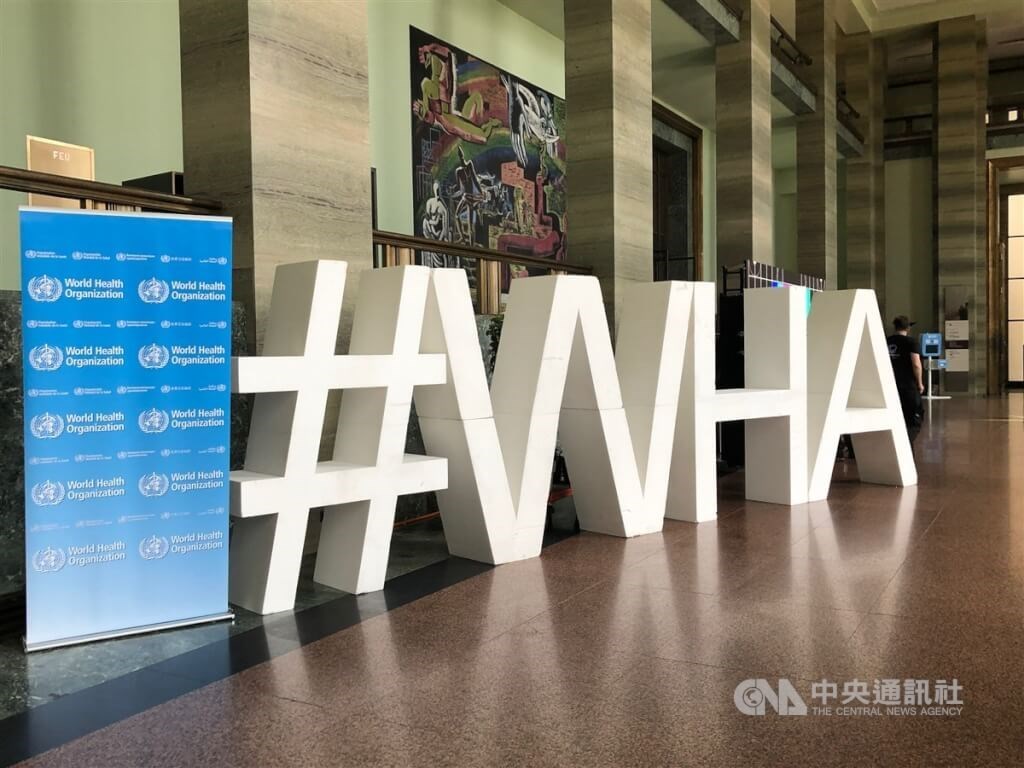 Washington, April 27 (CNA) The U.S. House of Representatives on Wednesday unanimously passed a bill to ask Washington to help Taiwan to regain observer status in the World Health Organization (WHO), a month before this year's World Health Assembly (WHA), the decision-making body of the WHO, is scheduled to be held in late May.
The bill, introduced by Senator Bob Menendez and which cleared the Senate in August 2021, "directs the Secretary of State to develop a strategy to regain observer status for Taiwan in the World Health Organization, and for other purposes."
With both the House and Senate passing the same bill, it will now be sent to U.S. President Joe Biden before being signed into law.
Taiwan - previously granted observer status to the WHA from 2009 to 2016 under the former Kuomintang (KMT) government due to warmer cross-Strait relations, which offered limited access to WHO technical briefings, mechanisms, and activities - has been denied such participation in the years since, due to the deteriorating cross-strait relations since the ruling Democratic Progressive Party (DPP) came to power in May 2016.
According to the passed bill, Taiwan remains a model contributor to world health, having provided financial and technical assistance to respond to numerous global health challenges.
The bill asks the Secretary of State to brief on the changes and improvements the State Department has made to "endorse and obtain observer status for Taiwan at the World Health Assembly, following any annual meetings of the World Health Assembly at which Taiwan did not obtain observer status."
Speaking during Wednesday's House session where the bill was passed, U.S. Representative Gerry Connolly, co-chair of the House Taiwan Caucus, said China has been trying to limit and constrain Taiwan's meaningful participation in all international organizations including pressuring the WHO by stripping Taiwan of his observer status in the WHA in 2017.
"As the co-chair of the Taiwan caucus, I can tell you, that makes no sense. This bipartisan measure would support efforts that enabled Taiwan to share its public health expertise and experience with the world at a time we needed badly led by Senator Menendez."
He added that the passage of this bill, ahead of the World Health Assembly meeting next month, "would not only be timely, it would also demonstrate the strong, bipartisan, bicameral commitment the US Congress has to our democratic friend, Taiwan."
The 75th WHA meeting is scheduled to take place from May 22 to 28.
In response, Douglas Hsu (徐佑典), head of the Ministry of Foreign Affairs' (MOFA) Department of North American Affairs, expressed Taiwan's gratitude toward the passage of the bill, saying that it again showed bipartisan support for Taiwan.