Slovak deputy minister arrives in Taiwan for inaugural meet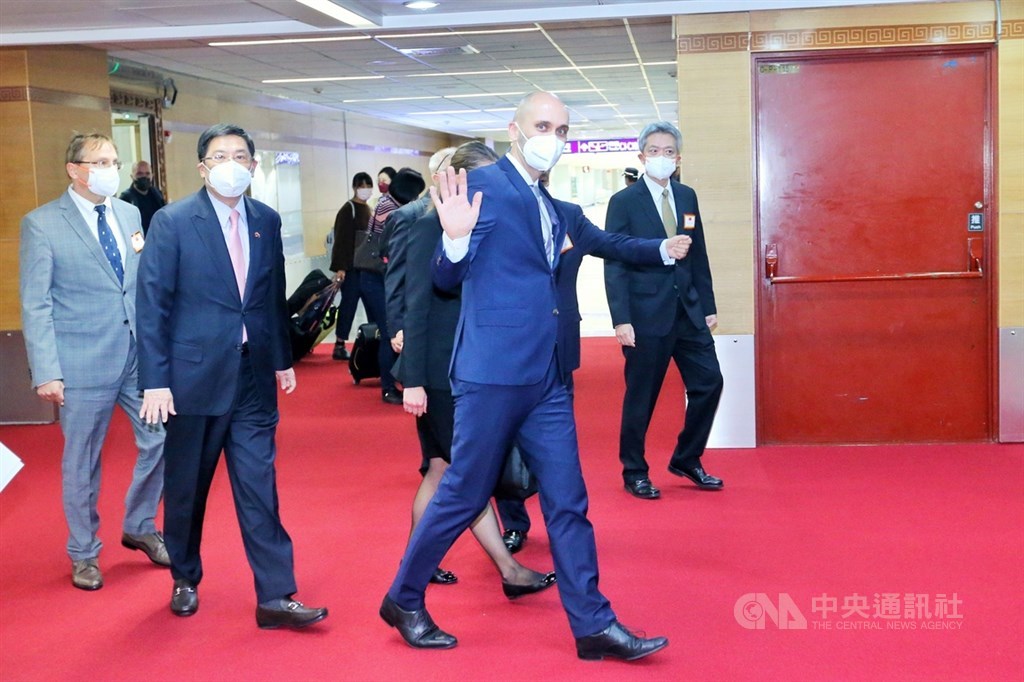 Taoyuan, Dec. 5 (CNA) A 43-member Slovak delegation led by the country's deputy economic minister arrived in Taiwan Sunday evening, the highest-level visit made by the EU member state since it opened a representative office in Taiwan in 2003.
The delegation, led by Second State Secretary of the Ministry of Economy of the Slovak Republic, Karol Galek, arrived at Taoyuan International Airport at 5:38 p.m. Sunday on a charter flight.
Deputy Foreign Minister Tien Chung-kwang (田中光) was on hand to greet the delegation as it disembarked from an aircraft with the Slovakian national emblem and the name "Slovak Republic" emblazoned on the side.
During his stay in Taiwan, Galek will co-host the first-ever Taiwan-Slovakia cross-ministries economic meeting, which will cover two-way investment, education, culture, and tourism sectors, according to a Ministry of Foreign Affairs (MOFA) press release.
According to MOFA, the delegation of 18 senior officials and 25 business representatives will be in Taiwan until Dec. 10.
This is the highest-level delegation Slovakia has sent to Taiwan since the European country's de facto embassy in the country, the Slovak Economic and Cultural Office Taipei, opened in 2003. according to MOFA,
The visit comes at the invitation of National Development Council (NDC) chief Kung Ming-hsin (龔明鑫), who led a 66-member delegation to Slovakia in October.
While Kung was in Slovakia, the two sides signed seven memorandums of understanding (MOUs) aimed at increasing bilateral collaboration on trade and technology, according to the NDC.
Taiwan's ties with the central European country have warmed in recent months, with Slovakia signing a legal assistance agreement with Taiwan in August and also donating 160,000 COVID-19 vaccine doses to the island in September.