INTERVIEW
/
Belize house speaker says trade pact will deepen Taiwan ties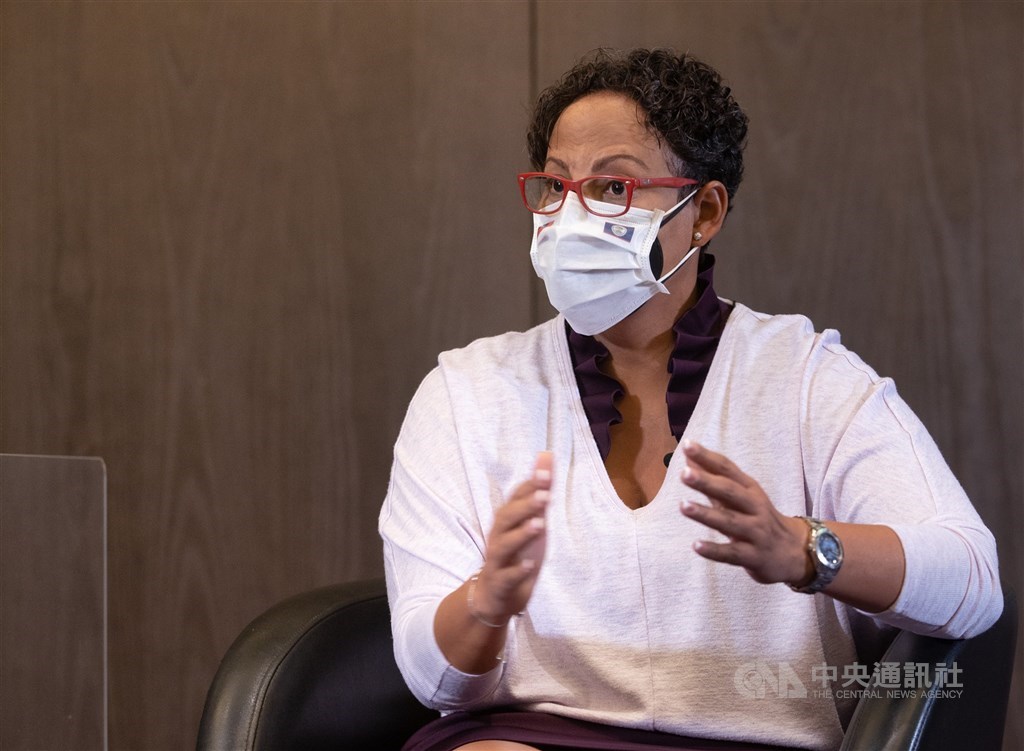 Taipei, Dec. 4 (CNA) The economic cooperation agreement (ECA) signed by Taiwan and Belize will further advance their bilateral relationship, the Central American country's house speaker Valerie Woods said Friday.
During an interview with CNA, the speaker, who is visiting Taiwan from Nov. 30 to Dec. 4, described relations between Taiwan and Belize as "excellent."
Woods said relations were "strong -- stronger than ever" since the establishment of diplomatic ties in 1989, adding the ECA would "take the relationship much further" given that it would provide an excellent opportunity to deepen bilateral cooperation on trade and investment.
Taiwan and Belize inked the ECA in 2020 with the aim of strengthening economic ties through tariff exemptions, promoting technical collaborations, and other reciprocal measures.
The agreement was unanimously ratified by Taiwan's legislature last month.
At the same time, lawmakers also passed an amendment to the Customs Import Tariff to lower tariffs to zero, either at once or incrementally, for 199 items imported from Belize, including fish, pork, beef, chicken, vegetables, juice, wood products, and cocoa products, per the stipulations of the ECA.
Woods also reiterated Belize's support for Taiwan's participation in U.N. institutions and other international organizations.
"Taiwan has much to teach the world and can share with the world its experience, we need to continue to make the call for Taiwan's inclusion."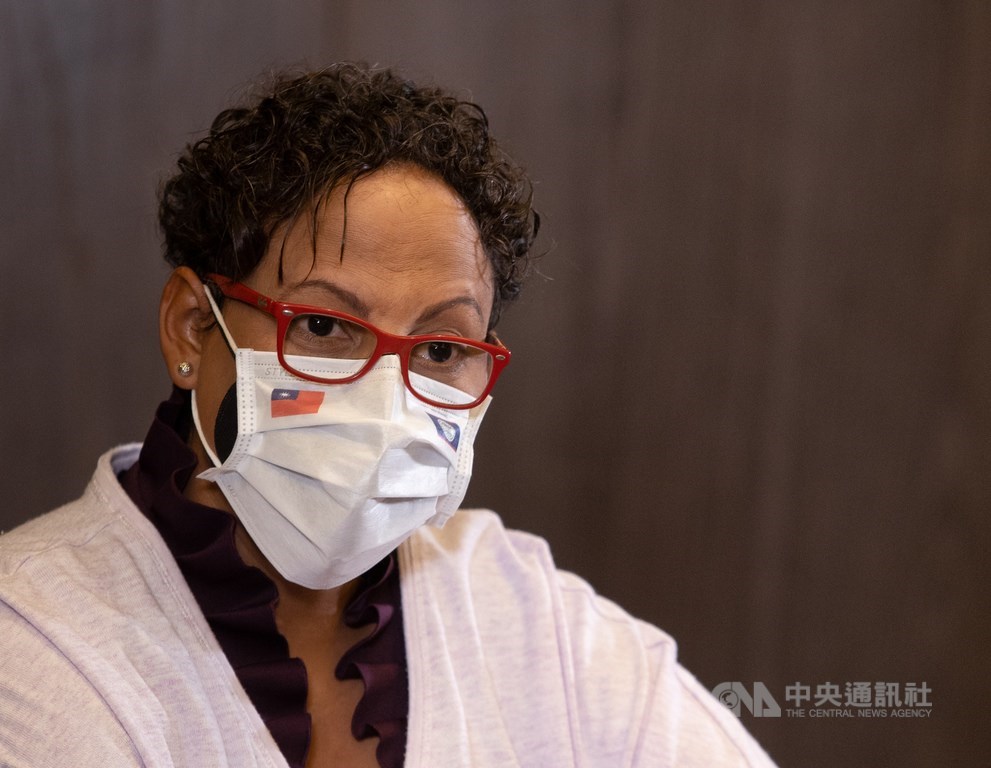 "It's important to know that many recognized Taiwan's efforts and contributions to the international community," she said, referring to the Group of Seven foreign ministers' joint call for Taiwan's "meaningful participation" in the World Health Organization and its decision-making body, the World Health Assembly, earlier this year.
The trip marked Woods' first visit to Taiwan as Belize's house speaker, a role she assumed in December 2020.
She told CNA that her country recognized the challenges Taiwan faced and that Belize would continue to express solidarity and stand with Taiwan.
"We have been through similar (situations) where you fight for independence and sovereignty," she said, a reference to her nation's colonial past and current territorial disputes with Guatemala.
Her comments echoed her speech made at the opening of the Open Parliament forum, in which she described Taiwan as having demonstrated resilience against the threats of authoritarianism.
"No democracy is perfect, but together we can share ideas" and make improvements accordingly, she said, adding that lawmakers from different countries had had constructive discussions about consolidating democracy at the two-day forum, which concluded Friday.
The 2021 Open Parliament Forum in Taipei
*Forum pledges to bolster democracy amid authoritarianism threat
*Open governance needs civic engagement, transparency: Czech senator
*Pelosi says U.S. will uphold Taiwan's security and freedom
View All