Minister praises Lithuania for 'moral courage' in allowing Taiwan to open office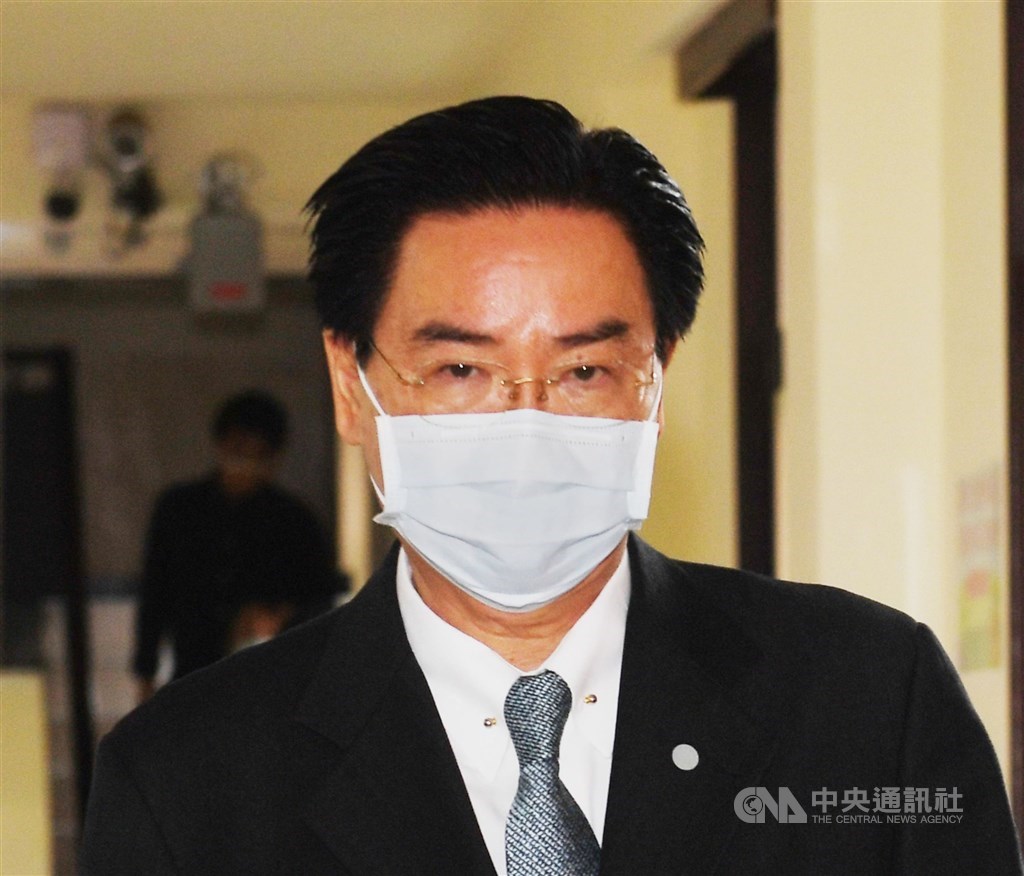 Taipei, Nov. 22 (CNA) Taiwan's Minister of Foreign Affairs (吳釗燮) on Monday praised Lithuania for its "moral courage" in allowing Taiwan to open a representative office in the Baltic state last week despite mounting pressure from China.
Wu also denounced China's decision on Sunday to downgrade diplomatic ties with Lithuania as its latest retaliatory measure over the latter's decision, saying that the move was "rude and unreasonable."
The opening of the office is meant to enhance Taiwan's relations with the Baltic state on various fronts, including economic, trade and cultural exchanges, Wu told reporters on the sideline of the Legislative session on Monday.
"The Taiwanese Representative Office in Lithuania" opened in the nation's capital Vilnius on Thursday despite the Baltic state facing increasing pressure from Beijing.
Taiwan typically uses "Taipei Economic and Cultural Office" or "Taipei Representative Office" as the name for its diplomatic missions in most countries, mainly due to the host countries' preference to avoid any semblance of treating Taiwan as a separate country in light of their "one-China" policy.
Beijing, which sees Taiwan and mainland China as part of one China, has sought to impose a political cost on Lithuania for its decision to allow the use of "Taiwanese" in the name of Taiwan's office, seeing such a move as encouraging formal independence.
China's recent retaliatory actions have also included recalling its ambassador to Lithuania and expelling the Lithuanian ambassador from Beijing, as well as suspending direct freight train services to the Baltic state.
In an official statement released on Sunday, China's foreign ministry said that Lithuania had ignored China's "solemn stance" and the basic norms of international relations.
Beijing said relations would be downgraded to the level of charge d'affaires, a diplomatic rank below ambassador.
"We urge the Lithuanian side to correct its mistakes immediately and not to underestimate the Chinese people's firm determination and staunch resolve to defend national sovereignty and territorial integrity," it said.
"Taiwan is never a country" and no matter what Taiwan does, it cannot change the fact that it is part of China, the statement added.
In response, Lithuania's Prime Minister Ingrida Simonyte said on Sunday that the opening of the representative office, which does not have a formal diplomatic status, should not have come as a surprise to anyone.
"Our government's program says Lithuania wants a more intense economic, cultural and scientific relationship with Taiwan," she said. "I want to emphasize that this step does not mean any conflict or disagreement with the 'one-China' policy."
Asked by lawmakers if the next step for Taiwan is to seek to establish official diplomatic relations with Lithuania, Wu downplayed the speculation, saying only that the priority for his ministry now is to promote closer bilateral relations.
Wu said the office just opened and the next step for his ministry is to lay the foundation for further practical exchanges between the two countries.
"Establishing official diplomatic relations is currently not the main focus of our work," he stressed.
Taiwan currently has 15 diplomatic allies worldwide, and only one of them, the Holy See, is located in Europe.
Meanwhile, the prime minister of Lithuania's neighbor Poland said on Sunday that it supported the stance taken by Vilnius.
A European Commission spokesperson also said the EU executive "has stood by Lithuania in the face of sustained coercive measures from China" since the summer.