U.S. lawmakers arrive in Taiwan on board military aircraft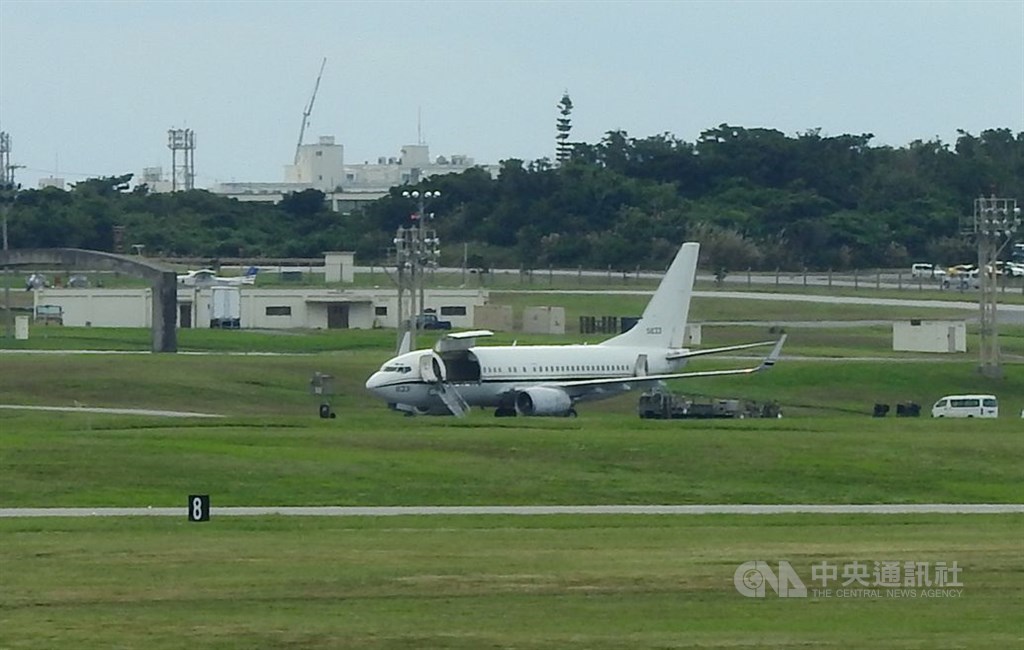 Taipei, Nov. 9 (CNA) A United States C-40 Clipper military transport plane made a brief stop in Taipei on Tuesday night with a group of American senators and representatives on board for a previously undisclosed visit to Taiwan, according to local media reports.
Taiwan's foreign ministry confirmed the visit but refused to give more details in accordance with the wishes of the American guests.
The military aircraft touched down at Taipei Songshan Airport around 6:17 p.m. before departing at 7:10 p.m.
Local media said the group of U.S. lawmakers will remain in Taiwan for an unspecified period of time.
Asked to comment, Ministry of Foreign Affairs spokeswoman Joanne Ou (歐江安) said the trip was arranged by the American Institute in Taiwan, which serves as the de facto U.S. embassy in the country in the absence of diplomatic ties.
Based on an agreement reached between Taipei and Washington, Ou said the ministry would not currently provide more details on the visit, saying only that more information will be made public in due course.
Update
Nov. 10: Congressional delegation visit to Taiwan on C-40 'routine': Pentagon