CORONAVIRUS
/
COVID-19 vaccine donated by Lithuania arrives in Taiwan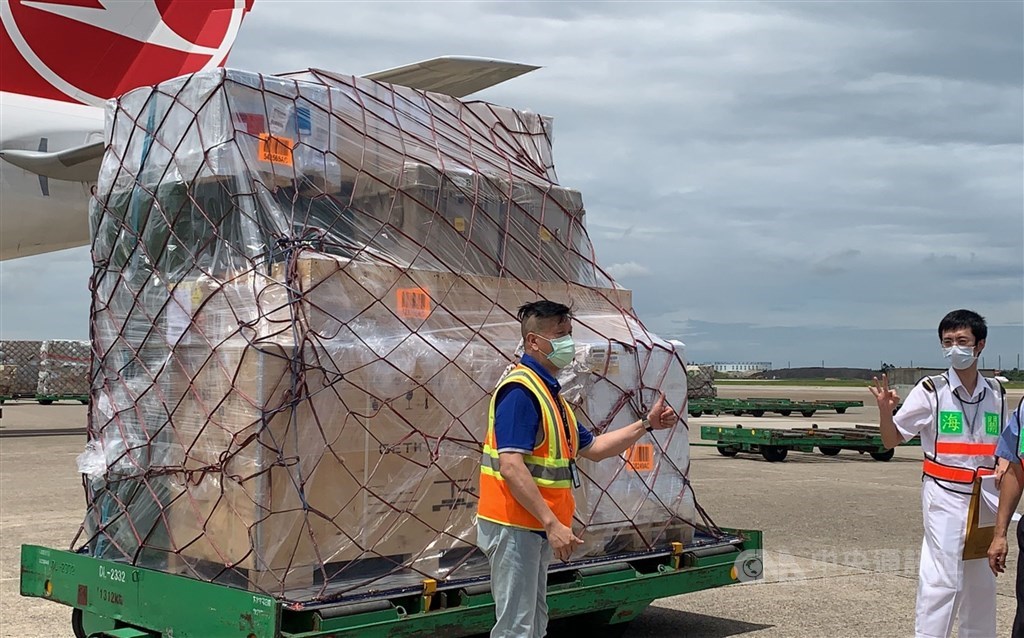 Taipei, July 31 (CNA) A total of 20,000 doses of the AstraZeneca COVID-19 vaccine donated by Lithuania arrived in Taiwan on Saturday morning, with the donation being seen by some as a symbol of closer ties between the two countries.
Turkish Airlines TK6210 flight, carrying the vaccine, touched down at the Taoyuan International Airport at 10:33 a.m.
Soon after the arrival, the vaccine doses were transported under tight security to the designated cold chain warehouse and sealed for inspections before they can be administered.
On June 22, Lithuania pledged the donation saying the 20,000 doses of AstraZeneca would be delivered by late September, but the delivery came ahead of schedule at a time of a vaccine shortage in Taiwan.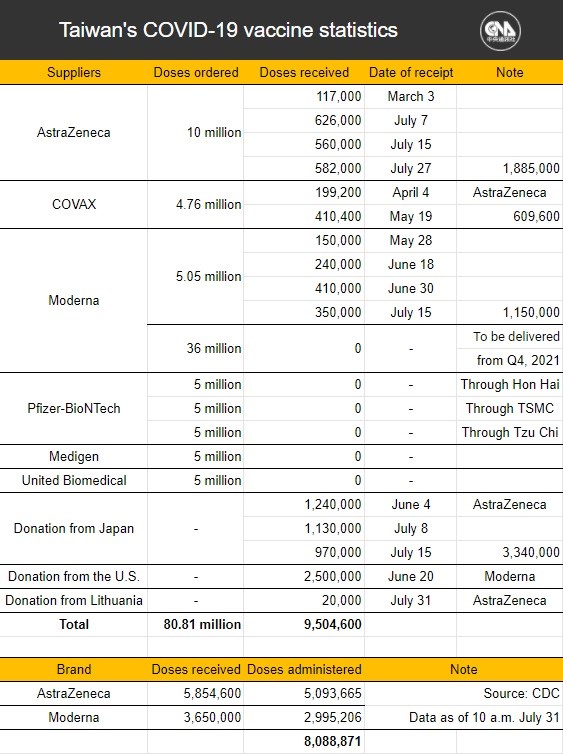 On behalf of President Tsai Ing-wen (蔡英文), Presidential Office spokesman Xavier Chang (張惇涵) expressed gratitude to Lithuania for the vaccine donation, saying it was completed in such a short time and was the result of the efficient coordination efforts from many sources.
He added that Taiwan will cherish the friendship from the Baltic state.
Chang said the vaccine donation from Lithuania to Taiwan was evidence of a circle of goodwill between the two countries after Taiwan donated 100,000 surgical masks to the country last year to take on the COVID-19 pandemic.
He added the mutual assistance from the two like-minded partners, both of which view freedom as a universal value, represented a warm move as the world has been keeping up the efforts to fight COVID-19.
The president, Chang said, also thanked Lithuania for its support for Taiwan's international participation, including the World Health Organization (WHO).
Chang said Taiwan has been speeding up its pace to open a representative office in Lithuania to further forge the bilateral relationship.
On July 20, Foreign Minister Joseph Wu (吳釗燮) announced Taiwan will open a representative office in Lithuania to expand its relations with the Baltic state and other Central European countries.
The office, to be named "The Taiwanese Representative Office in Lithuania," will be located in Vilnius, Lithuania's capital, according to Wu.
It will be the first time in 18 years that Taiwan has opened a new representative office in Europe. The last location to be established there was the Taipei Representative Office in Slovakia, in 2003. However, it is not clear when the new mission will open in Lithuania.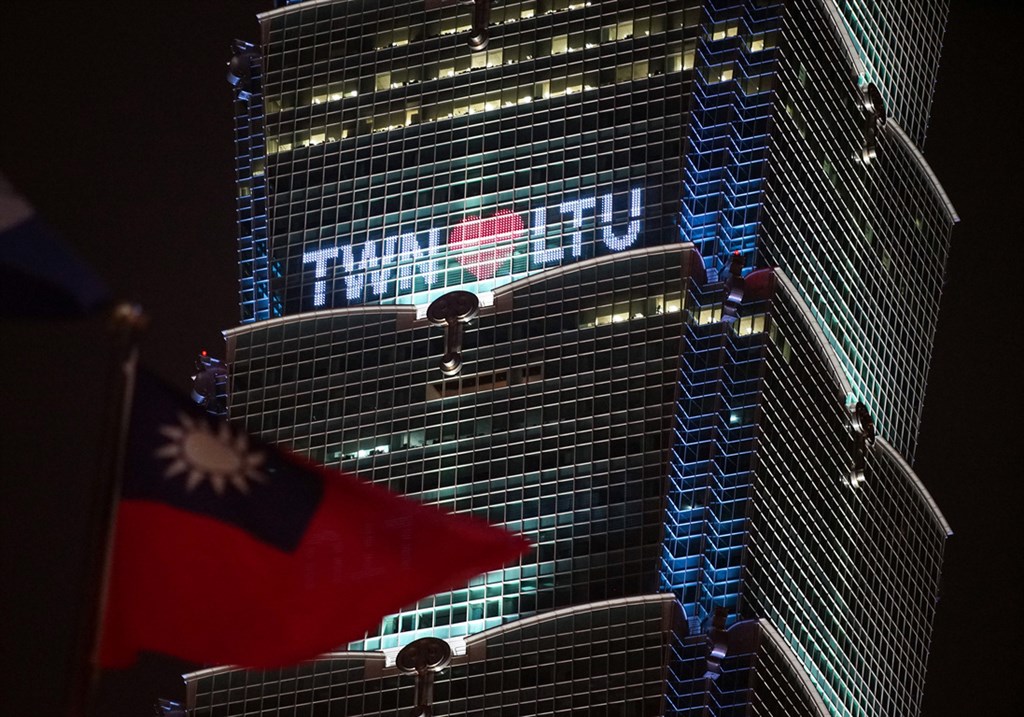 Meanwhile, Taipei 101, the landmark building in Taiwan, is scheduled to be lit up at 6:30 p.m. Saturday with messages thanking Lithuania for the vaccine donation.
The images in the thank-you messages on the skyscraper Taipei 101 will include "感謝立陶宛 (Thank you, Lithuania)", "民主好夥伴 (Close democratic partners), "暖心互助 (Warm mutual help)", "攜手抗疫 (Joint efforts in COVID-19 prevention", "TWN❤LTU" and a handshake of Taiwan and Lithuania.
So far, five countries -- the United States, Japan, Lithuania, Slovakia and the Czech Republic -- have either donated or pledged vaccine donations to Taiwan.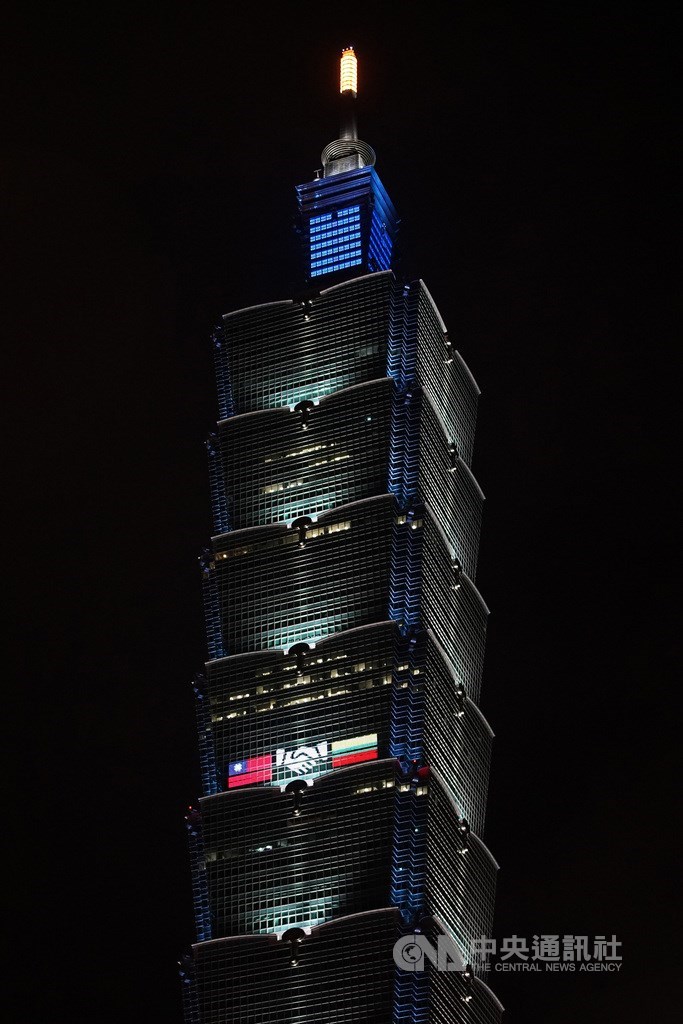 View All