CORONAVIRUS
/
Taiwan signs new deal to buy 36 million Moderna vaccines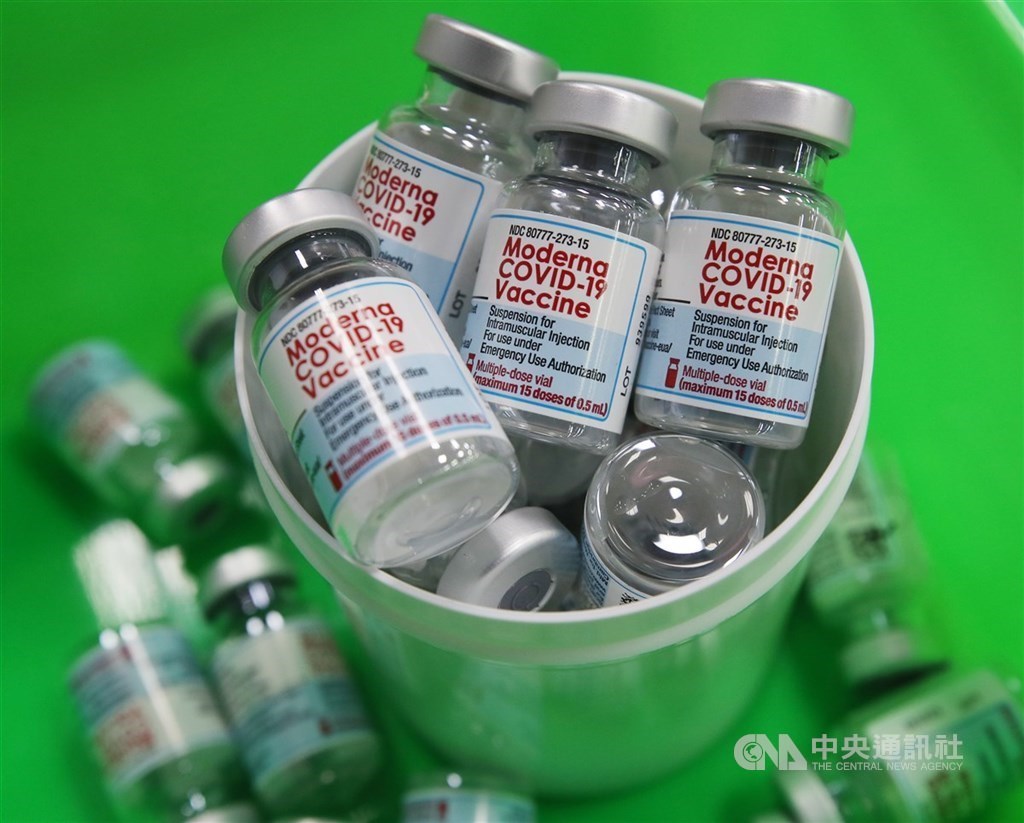 Taipei, July 22 (CNA) Taiwan's government has signed a new contract to purchase 36 million doses of the Moderna COVID-19 vaccine, the Cabinet said Thursday.
Citing Premier Su Tseng-chang (蘇貞昌), Cabinet spokeperson Lo Ping-cheng (羅秉成) told reporters the deal was struck on Wednesday, and that the vaccines will help meet Taiwan's needs from the fourth quarter of this year into 2023.
The new deal to procure the 36 million doses of the Moderna vaccine was also announced separately by the Central Epidemic Command Center on Thursday.
Earlier this year, Taiwan signed a contract with the American biotech company to buy 5.05 million Moderna doses, but so far, only 1,150,000 have been delivered in four separate shipments, latest of which arrived on July 15.
The Cabinet did not say when the Moderna vaccines in the new order will be delivered.
Meanwhile, Su said an estimated 23.5 percent of Taiwan's 23.8 million population has received at least one dose of a COVID-19 vaccine.
According to Taiwan's Centers for Disease Control, the actual number of people was 5,674,553 as of 10 a.m. Wednesday.
Premier Su anticipates that the country's vaccination rate will rise to 30 percent soon, Lo said.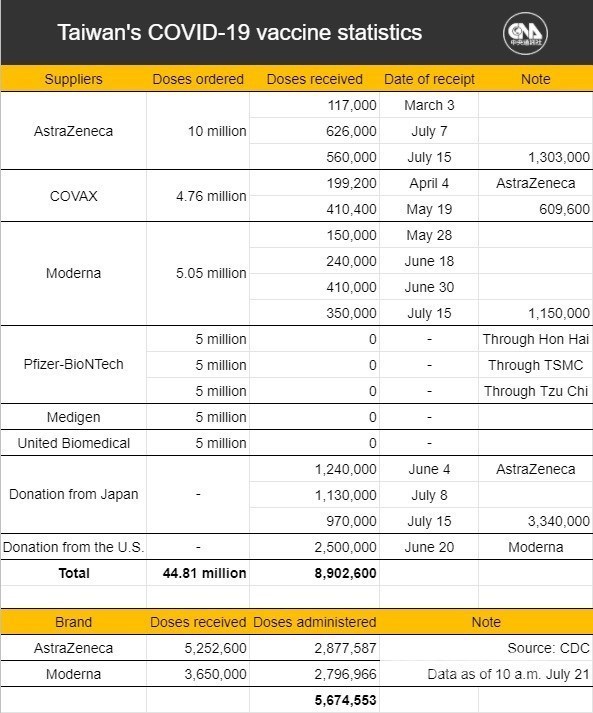 View All