Pursuit of Taiwan independence will 'lead nowhere': KMT chair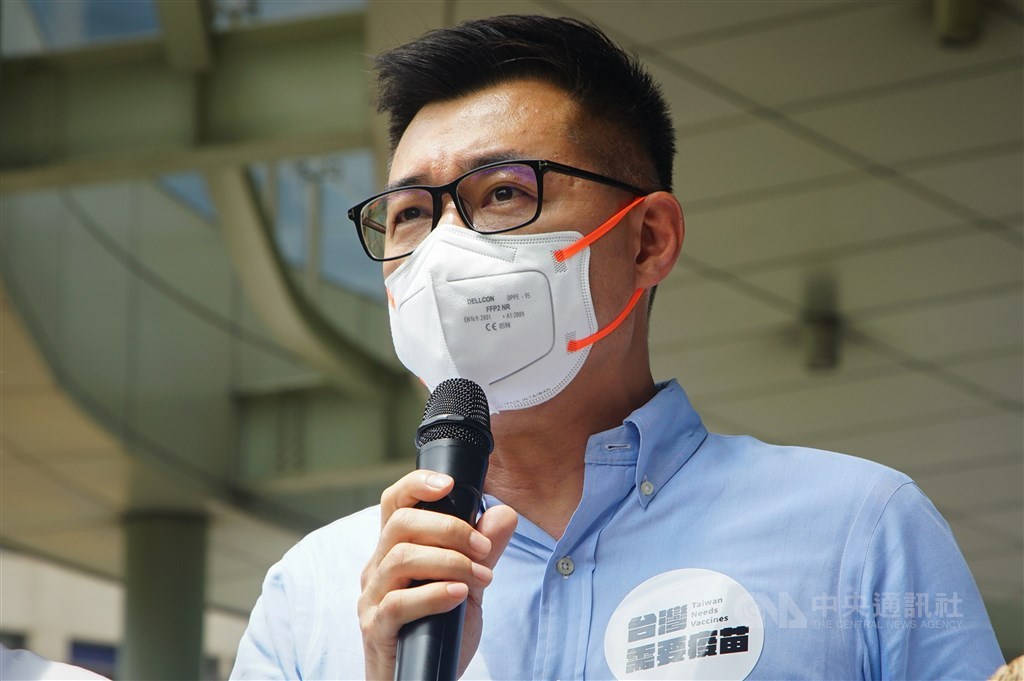 Taipei, July 7 (CNA) Johnny Chiang (江啟臣), chairman of Taiwan's main opposition Kuomintang (KMT), said Wednesday it is not feasible for Taiwan to seek independence, as it would be a futile effort.
The Democratic Progressive Party (DPP) government should recognize that the pursuit of Taiwan independence is a "path that leads to nowhere," Chiang said in a Facebook post, citing an American official's comments on the subject earlier this week.
The comments Tuesday by Kurt Campbell, the U.S. White House coordinator for the Indo-Pacific, should serve as "a clear reminder" to the DPP government that there is little international backing for Taiwan independence, Chiang said.
The KMT chairman was referring to Campbell's statements during a virtual discussion with the non-profit Asia Society, in which he said that the current U.S. administration supports a strong unofficial relationship with Taiwan but does not support Taiwan independence.
With regard to cross-Taiwan Strait relations, Chiang said the DPP government should try to resume dialogue with Beijing, which has suspended official contact with Taiwan since President Tsai Ing-wen (蔡英文) of the independence-leaning DPP took office in 2016.
Chiang said that because of the Tsai administration's policies, tensions have increased between Taipei and Beijing, resulting in regional instability.
He urged the DPP government to come up with a strategy that will restore cross-strait peace and stability and ensure the greatest level of autonomy for Taiwan.
Meanwhile, Taiwan's Ministry of Foreign Affairs (MOFA) responded Wednesday to Campbell's remarks, saying Taiwan is not part of the People's Republic of China, which is "a fact and the status quo."
Taiwan's government has handled cross-strait relations prudently and pragmatically, has defended freedom and democracy, and has sought opportunities to participate in international affairs, MOFA spokesperson Joanne Ou (歐江安) said.
Since U.S. President Joe Biden took office, his government has repeatedly emphasized that its support for Taiwan is rock solid, and it has stood with its allies to stress the importance of peace and stability in the Taiwan Strait, Ou said.
Taiwan is a responsible partner in the international community and will continue to make global contributions, she added.
Also on Wednesday, the Taiwan New Constitution Foundation, an organization that lobbies for Taiwan's membership in the United Nations, said in a statement that Taiwan has been a "de facto" independent country since its democratization in the 1990s.
The Taiwanese people are the ones who have the right to determine their own future, the foundation said.
The foundation said the U.S. government should establish diplomatic ties with Taiwan, so as to send a message to China and show other allies the U.S.' commitment to preserving freedom and democracy.