G7 communique underscores importance of cross-strait peace, stability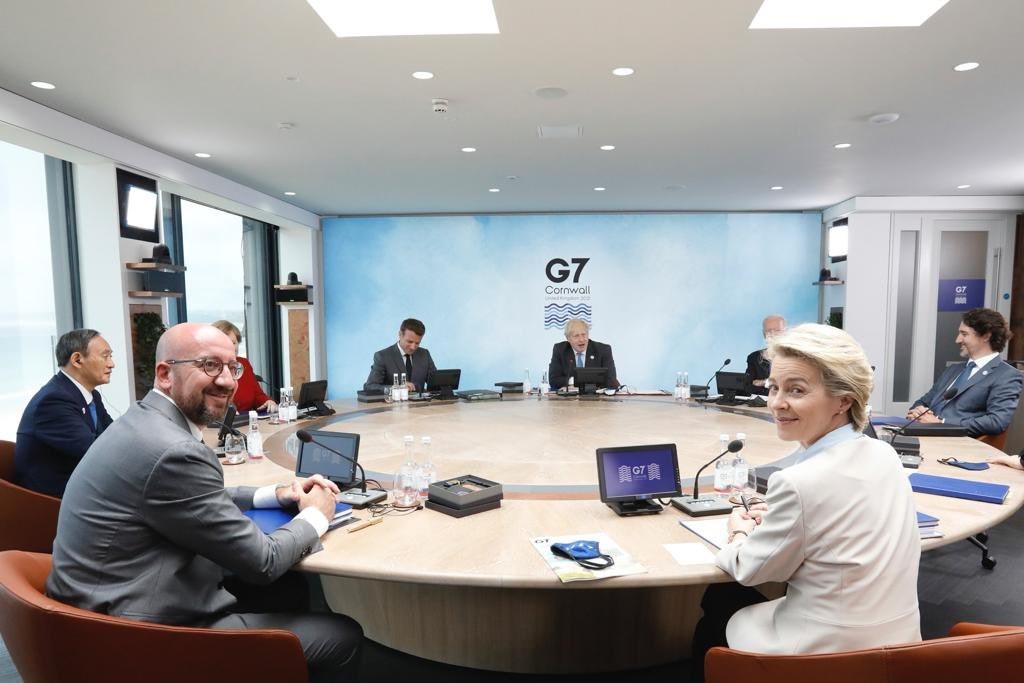 Full text of Carbis Bay G7 Summit Communique
Taipei, June 13 (CNA) A communique from the Group of Seven summit in the United Kingdom on Sunday highlighted the importance of peace and stability across the Taiwan Strait, among a range of other pressing global issues.
"We reiterate the importance of maintaining a free and open Indo Pacific, which is inclusive and based on the rule of law," the seven nations said in the communique. "We underscore the importance of peace and stability across the Taiwan Strait, and encourage the peaceful resolution of cross-Strait issues."
"We remain seriously concerned about the situation in the East and South China Seas and strongly oppose any unilateral attempts to change the status quo and increase tensions."
Also in the communique, the G7 countries said they will promote their values by means such as "calling on China to respect human rights and fundamental freedoms, especially in relation to Xinjiang and those rights, freedoms and high degree of autonomy for Hong Kong enshrined in the Sino-British Joint Declaration and the Basic Law."
In response, Taiwan's Ministry of Foreign Affairs expressed appreciation to the G7 leaders for clearly stating the importance of cross-strait peace and stability and noted that it was the first time the summit had included a statement of support for Taiwan in its communique.
The G7, an organization of leaders from the United States, Canada, France, Germany, Italy, the United Kingdom and Japan opened this year's three-day summit in Cornwall, England, on Friday.
The Taiwan Strait is considered one of the potential flashpoints in the region by security analysts, as cross-strait relations continued to deteriorate following the re-election of President Tsai Ing-wen (蔡英文) from the independent-leaning Democratic Progressive Party in 2020.
Since then, China's People's Liberation Army has increased military exercises near Taiwan and its incursions into Taiwan's air defense identification zone (ADIZ).
According to data from Taiwan's Ministry of National Defense, the PLA flew more than 2,900 sorties into Taiwan's ADIZ in 2020, with about 300 carried out in the first five months of 2021.
The incursions often prompt Taiwan's Air Force to scramble interceptors, which raises the possibility of unplanned encounters.
On the sidelines of the G7 summit on Saturday, U.S. President Joe Biden and Japanese Prime Minister Yoshihide Suga also discussed the Taiwan Strait situation, among many other global challenges, according to a press readout published by the White House.
(By Emerson Lim and Y.F. Low)
Enditem/pc