CORONAVIRUS
/
Japan to provide vaccines to Taiwan as soon as Friday: reports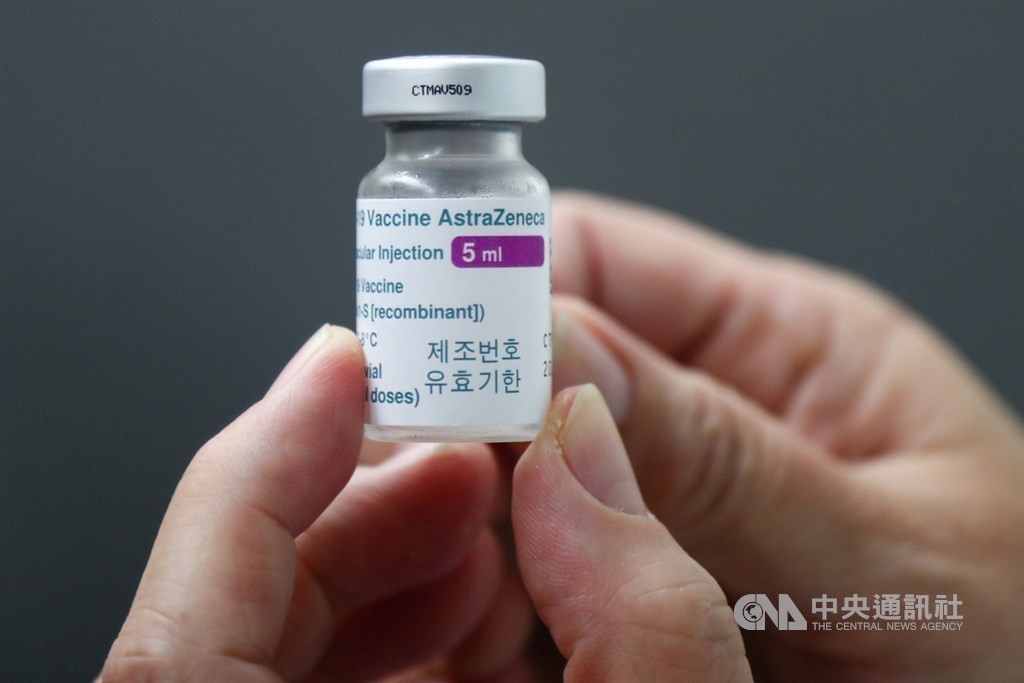 Tokyo, June 3 (CNA) Japan's government is ready to announce the provision of 1.2 million doses of AstraZeneca COVID-19 vaccine to Taiwan as soon as Friday, a report from the country's public broadcaster NHK said on Thursday.
According to the report, Japan's government has agreed in principle to provide excess vaccines to other countries or regions, citing the announcement of Yoshihide Suga, Japan's prime minister, during a vaccine summit on Wednesday that Tokyo will donate 30 million doses of vaccines to developing countries.
Some of these vaccine doses will go to Taiwan, in view of the surge of COVID-19 cases there since mid-May, the report said, adding that Tokyo will make the announcement as early as Friday.
The AstraZeneca vaccines, which will be shipped to Taiwan, are part of the stocks that are not included in Japan's public vaccination program, the report said.
It added that Japan will be more active in providing vaccines to developing countries and help these countries establish cold chains for vaccine transportation, as a response to China's "vaccine diplomacy."
Meanwhile, a separate report from Japan's Sankei Shimbun said a total of 1.24 million doses of AstraZeneca vaccine, provided by Japan's government, is scheduled to arrive in Taiwan on Friday, citing sources close to the administration.
The sources said Taiwan has privately asked Japan for help on the supply of vaccines and the Japanese government agreed, considering it as a show of gratitude for Taiwan's assistance to Japan in 2011, when a strong quake hit northeastern Japan, according to the report.
It said Taiwan donated 20 billion yen of relief funds to Japan soon after that quake and provided 2 million medical face masks to Japan in April 2020, a few months after the COVID-19 pandemic turned worse globally.
According to other media reports, Japan, a country with a population of 125 million people, has purchased 364 million doses of vaccines from Pfizer, Moderna and AstraZeneca.
The amount of Pfizer and Moderna vaccines alone will be enough to vaccinate all Japanese citizens above 16 years old, thus giving Japan a leeway to share some of its AstraZeneca vaccine to other countries, the reports indicated.
Over the past three weeks, Taiwan's domestic COVID-19 infections have surged to more than 8,500. The number of confirmed COVID-19 deaths in the country has risen to 166, including 154 recorded since May 15, according to Central Epidemic Command Center (CECC) data.
Health experts have blamed the rapid spread of the virus on the low vaccination rate in Taiwan due to the government's failure to secure enough vaccines from abroad.
While government officials and some ruling party politicians in Taiwan have blamed Beijing's obstruction in Taiwan's attempts to buy the Pfizer-BioNTech vaccine from its German manufacturer, opposition parties have criticized the administration of politicizing vaccine purchases by refusing early on to buy the Pfizer-BioNTech vaccine from its distributor in the region, the Shanghai Fosun Pharmaceutical Group because it is a Chinese company.
View All