Solomon Islands politician thanks Taiwan for medical assistance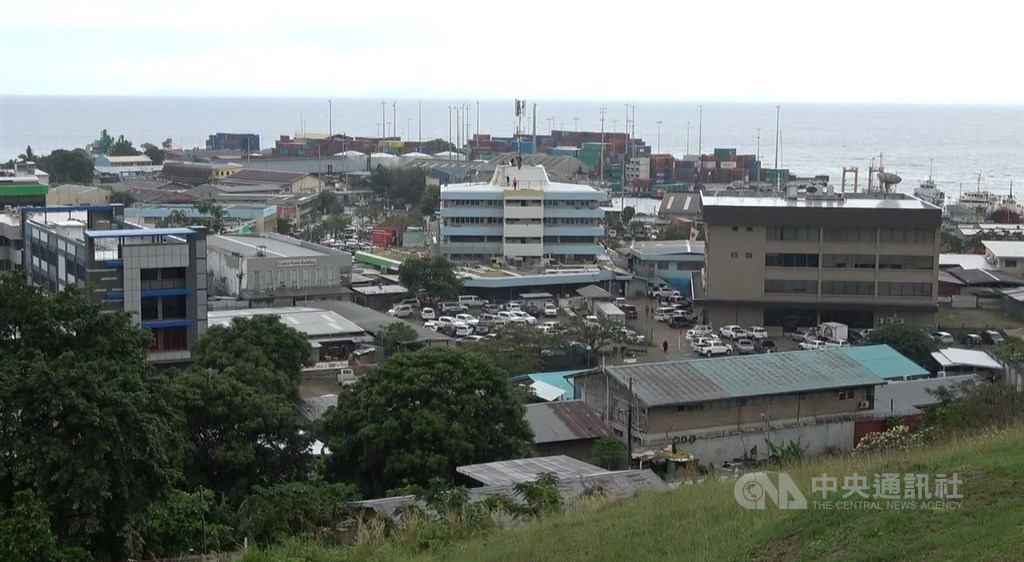 Jakarta, June 1 (CNA) Daniel Suidani, the premier of Malaita Province in the Solomon Islands, is currently visiting Taiwan and will soon undergo medical treatment for a serious illness despite a protest from China, an advisor to Suidani confirmed to CNA.
In a phone interview with CNA on Tuesday, Celsus Irokwato Talifilu said Suidani is very grateful to Taiwan for the humanitarian assistance that allowed him to receive medical treatment in the country.
Accompanied by his wife and advisor Talifilu, Suidani arrived in Taiwan on May 26 and is expected to receive medical treatment at a local hospital after completing quarantine.
Talifilu's remarks echoed a May 29 report by the Solomon Star that says: "... Premier Daniel Suidani, his family, and the MARA Malaita Provincial Government would like to sincerely thank Taiwan for its kindness in extending its humanitarian assistance to the Premier to undergo an urgent Head CT/MRI scan diagnosis and treatment in Taiwan."
However, China's embassy in the Solomon Islands issued a statement, reiterating its "one China principle," stressing that China opposes any forms of contact between officials of its diplomatic allies and Taiwan, although Suidani's visit to Taiwan is to seek medical treatment and therefore personal in nature.
The Solomon Islands switched recognition from Taipei to Beijing in 2019 after 36 years of formal ties.
However, Suidani has consistently strongly backed Malaita maintaining close relations with Taiwan and has refused Chinese investment projects in the province.
In response to CNA's question about China's comments, Talifilu expressed regret about the remarks by its embassy, saying the Solomon Islands is a democratic nation and its people are free to go anywhere without restrictions.
A May 28 post on the Malaita Development Forum said: "He is fighting for his life. He sincerely thanks Taiwan for making it possible for him to seek medical treatment in one of the most advance(d) medical places in the world."
"Suidani has been ill for the last 5 months with a provisional diagnosis pointing to a probable brain space-occupying lesion. Medical doctors in Honiara referred Suidani for an urgent head CT/MRI scan diagnosis and treatment overseas. His case was referred to the Overseas Referral Committee of the National Referral Hospital in the Solomon Islands on 5 March 2021 for assistance. But since then, there was no response from the committee," it said.
The development triggered an international fund-raising drive online, allowing Suidani to travel to Taiwan.
Taiwan's Ministry of Foreign Affairs (MOFA), meanwhile, said Suidani's travel to Taiwan was simply to seek medical aid and has no other purpose.
A long-term staunch supporter of Taiwan, Suidani expressed willingness to receive treatment in Taiwan, and the government agreed to it based on humanitarian considerations, MOFA spokeswoman Joanne Ou (歐江安) said later on Tuesday.
Cleo Paskal, a Canadian expert on the Indo-Pacific and a senior fellow at the the Washington-based Foundation for Defense of Democracies, revealed the news during an episode of the John Batchelor Show aired on May 27.
According to Paskal, Taiwan's President Tsai Ing-wen (蔡英文) learned of Suidani's situation through Madhay Das Nalapat, a professor at India-based Manipal University, who contacted Tsai's office to get help for Suidani.
Tsai asked her government to arrange for Suidani, his wife and Talifilu to come to Taiwan for treatment.
"Humanitarian aid from Taiwan is not about politics, it's about good people building up other good people through a principled stance, it's really the way forward in the Indo-Pacific region," she said.