CORONAVIRUS
/
CECC rejects local governments' call to procure vaccines on their own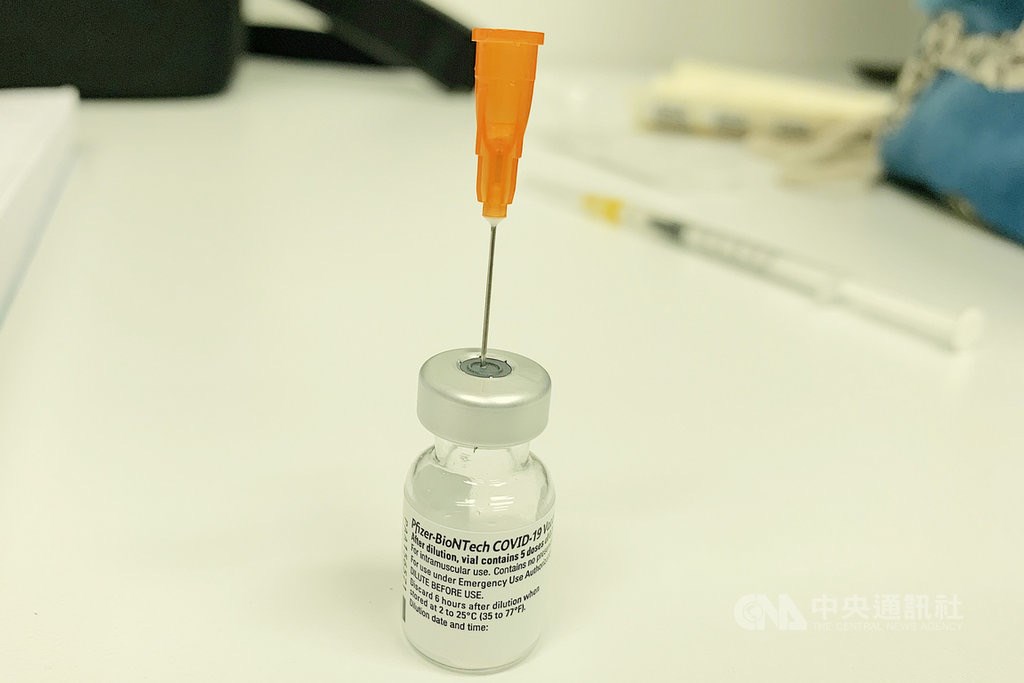 Taipei, May 26 (CNA) Taiwan's procurement of COVID-19 vaccines will continue to be handled by the central government, following due process, the Central Epidemic Control Center (CECC) said Wednesday, quashing an appeal by some local governments that are seeking to source their own vaccines from abroad.
"The importation of vaccines requires a drug license and other relevant documents that guarantee the quality, safety, effectiveness and legality of the vaccines, and also approval by the Food and Drug Administration (FDA)," said Deputy Minister of the Interior Chen Tsung-yen (陳宗彥), who is deputy head of the CECC.
"Vaccination is a key aspect of the government's efforts to combat COVID-19, and it must be directed and handled by the CECC," he told reporters after a CECC meeting.
Chen was responding to questions about a call by some local governments to be allowed to procure COVID-19 vaccines on their own, in light of the surge in domestic cases and a dire need of vaccine shots.
Regarding reports that the Nantou County government was seeking to obtain Pfizer-BioNTech vaccines, Chen said the CECC had not received an application from the local government to do so.
To date, Taiwan has taken delivery of 117,000 vaccine doses purchased directly from AstraZeneca (AZ) and another 609,600 doses of the same brand supplied through the COVAX international distribution system.
Currently, the vaccination rate in Taiwan is around 1.3 percent, way behind that of many other countries, while its total domestic COVID-19 cases have soared from 106 on May 11 to 4,918 as of Wednesday.
On Tuesday, Nantou County Magistrate Lin Ming-chen (林明溱) said the county government had contacted the regional distributor of the Pfizer-BioNTech vaccine, in the hope of procuring some doses of that brand.
"The Nantou County government sent a request to the CECC this morning, asking for permission to purchase the vaccines independently, if the central government is having difficulty obtaining supplies," Lin said, calling for political expediency to be set aside.
The Pfizer-BioNTech regional distributor -- the Shanghai Fosun Pharmaceutical Group -- is a Chinese company that has exclusive rights to develop and distribute COVID-19 vaccines, using BioNTech's technology, to mainland China, Hong Kong, Macau, and Taiwan.
Lin has proposed teaming up with other local government leaders to apply for FDA approval to procure Pfizer-BioNTech vaccines via a Taiwan pharmaceutical company.
"It is alright, even if the county government has to borrow the money," he said. "Many enthusiastic people have told me in private that they are willing to help with the funds."
Taipei Mayor Ko Wen-je (柯文哲) also made a similar call on Tuesday for the central government to quickly allow importation of the Pfizer-BioNTech vaccine.
According to the CECC, a shipment of 2 million doses of COVID-19 vaccines is scheduled to arrive in Taiwan by the end of June, and by Aug. 31 there will be a total of 10 million doses of vaccines, including domestically produced ones, available to the Taiwan public.
Ko said, however, that pinning hopes on locally produced vaccines by the end of August amounts to Taiwan betting its fate on the unknown.
"In view of the fast spreading pandemic and our medical capacity, many more people may be infected or may even die from the disease by the end of August," Ko, a physician-turned politician, said during a municipal meeting to discuss the pandemic.
Meanwhile, President Tsai Ing-wen (蔡英文), said vaccine purchases must be handled by the central government, in line with its overall pandemic prevention strategy, to ensure public safety and equitable distribution.
"Only by purchasing from the original manufacturer can we be assured of quality and safety and avoid legal and political risks," Tsai said in a virtual meeting of her Democratic Progressive Party's (DPP's) Central Standing Committee, according to DPP spokeswoman Hsieh Pei-fen (謝佩芬).
Taiwan and BioNTech were close to signing a deal sometime ago, but it failed after China intervened, Tsai told the meeting, Hsieh said.
According to Tsai, Taiwan has purchased nearly 30 million doses of COVID-19 vaccines from domestic and foreign suppliers, and they are being delivered on a monthly basis. By the end of August, 10 million doses will be available to the Taiwan public, she said.
In response to local authorities' concern over the central government's pace of procuring the vaccines, Tsai called for "full support" for the efforts of the central government, which she said will do it best to assist the local governments in the fight against COVID-19.
View All