Indigenous people demand official use of native names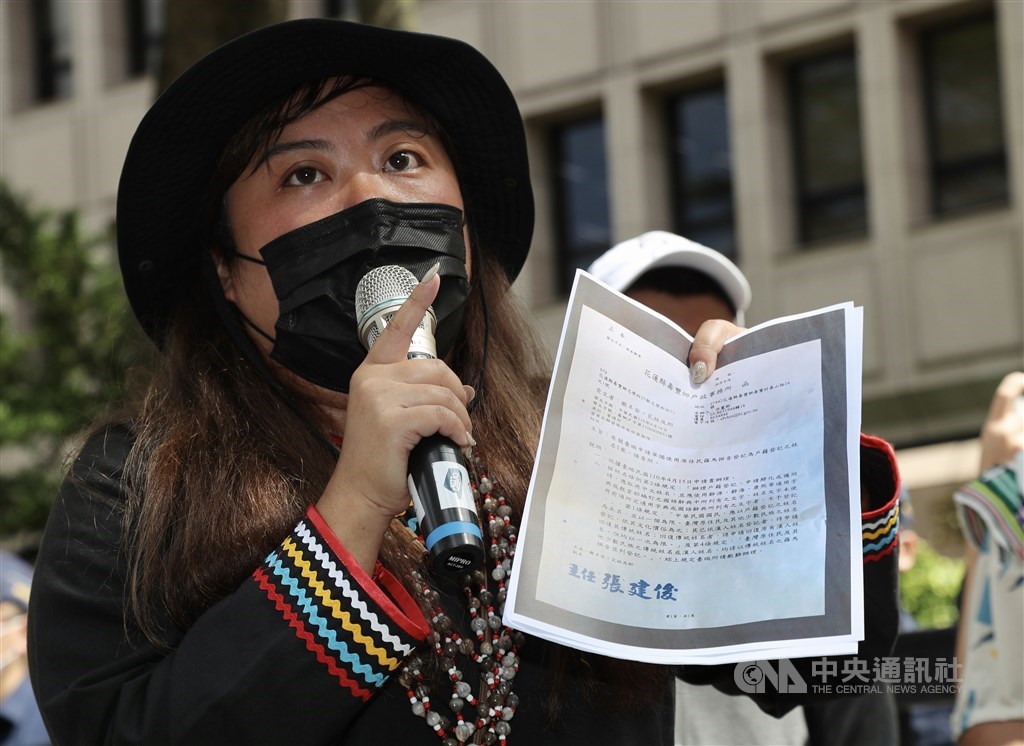 Taipei, May 12 (CNA) Indigenous people in Taiwan are campaigning for a change that will allow them to use only the romanized spelling of their native names on their identity documents.
On Wednesday, a group of indigenous advocates for the change made their appeal to the Ministry of the Interior (MOI), to which they complained that the current rule demanding the listing of both the romanization of a name and its Chinese transliteration is an act of discrimination.
In the appeal, they protested against a household registration office's recent decision to reject an application to display solely the romanized spelling on the name section of an applicant's national identification card.
Indigenous people have been allowed to list their native names in romanized spelling on their identity documents since 2001 following amendments to the Name Act, on condition that their Chinese names or native names spelled in Chinese characters are also included.
The current policy constitutes an act of discrimination and reflects the fact that the Han Chinese consider their culture "superior," said Ciwang Teyra, an indigenous advocate, at a press conference held outside the MOI headquarters.
Another advocate, Savungaz Valincinan, said the country has forced indigenous people to adopt the Chinese transliteration of their native names, which often fall short of correct pronunciation.
She criticized the MOI for allowing name changes by people who merely wished to do so in exchange for a free meal, while long ignoring the demands of indigenous people.
She was referring to nearly 100 people who changed their names to include "鮭魚" (pronounced "guiyu," meaning "salmon" in Chinese) after the Sushiro sushi chain announced a promotion in March in which customers would get a free or discounted meal if their names include the characters for "salmon."
Tanax Yago, a member of the indigenous group, described the Chinese transliteration of native names as a compromise and commented that it does not represent indigenous people.
According to MOI statistics, a total of 4,461 indigenous people have used their native names spelled in Chinese characters for official use since 1995.
Meanwhile, more than 27,000 people, or about 4.6 percent of the indigenous population, have adopted the romanized spelling of their native names for their identity documents, along with Chinese characters.