Control Yuan orders improvement in migrant fishermen management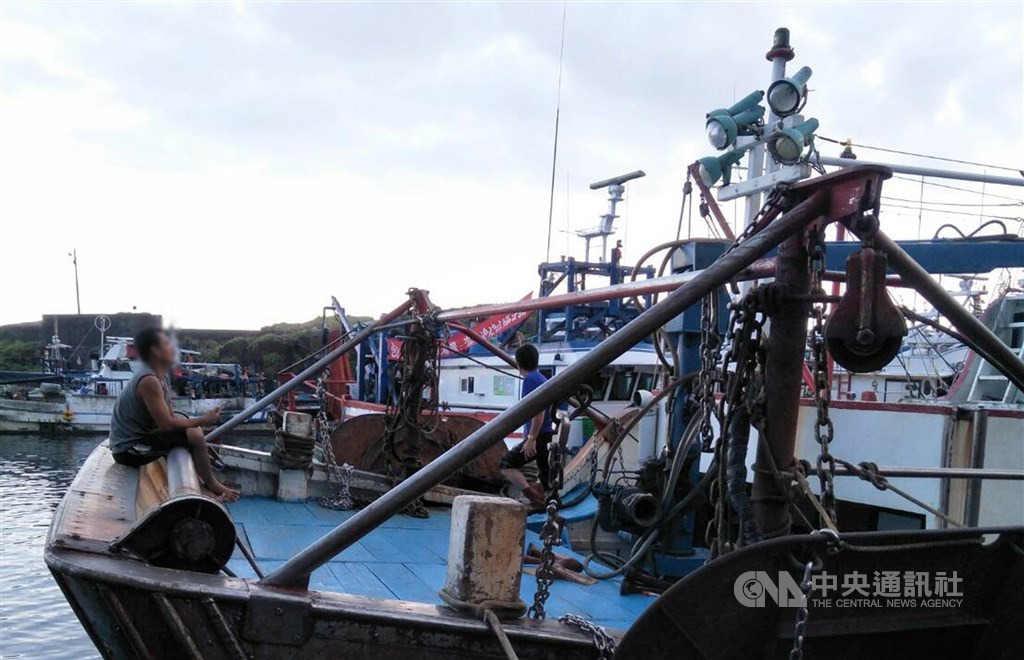 Taipei, May 11 (CNA) Taiwan's top government watchdog body demanded Tuesday that the Ministry of Labor (MOL) improve how it manages migrant fishermen engaged in coastal fishing, after failing to respond to a case last year when a labor broker was found to have allegedly engaged in human trafficking.
A total of 11,343 migrant fishermen are employed as fishermen in Taiwan's exclusive economic zone, and the MOL is in charge of managing their hiring and dealing with cases of mistreatment or abuse, Control Yuan member Wang Mei-yu (王美玉) said Tuesday at a press briefing.
However, after a labor broker, surnamed Huang (黃), was charged with human trafficking last year, the ministry failed to make any relevant improvements, Wang said.
Through his job at a manpower agency, the broker reported several migrant fishermen as "missing" and then arranged for them to work at jobs where they were exploited by their employers, according to Wang.
Also, when shipowners commissioned Huang to hire fishermen, he reported an inflated quota to the MOL, so he could send the extra hires to work illegally on other fishing boats, Wang said.
Huang was indicted for violating the Human Trafficking Prevention Act in December last year, but the MOL did not make active changes to its management and reporting system to prevent similar cases from happening, according to Wang.
Other issues found by the Control Yuan include a lack of inspections of problematic labor brokerage firms, Wang said.
Migrant fishermen who work in coastal fishing lodged 1,521 complaints with the MOL from 2017-2019, which included reports that they had been illegally transferred to another employer, their passports had been confiscated or that their salary had been deducted or withheld.
The complaints were aimed at a select few brokerage firms, one of which received 110, Wang said.
Cases of "missing" migrant fishermen are also concentrated at a few firms, with five reporting over 100 missing between 2015-2020, according to Wang.
In that five-year period, the percentage of coastal migrant fishermen reported "missing" ranged from 5.32 percent to 13.96 percent annually, far higher than the 2.73 percent to 4.02 percent a year for migrant workers in other industries.
Even after receiving these complaints and reports, the MOL did not step up inspections, which reflects how little they regard the rights of migrant fishermen, Wang said.
Under Taiwan's law, after receiving corrective measures issued by the Control Yuan, government departments should immediately make improvements or take appropriate action.
They should also reply to the Control Yuan in writing about those improvements or actions. If the Control Yuan receives no reply within two months, it may seek further details from the department in question.
Wang said Tuesday that the Control Yuan has recently passed six investigative reports related to migrant fishermen, including those in coastal and distant water fishing.
The reports have been referred to the National Human Rights Commission under the Control Yuan, which is conducting research into the issue so that the rights of migrant fishermen can be improved, she said.