President reiterates commitment to Taiwan-U.S. trade relations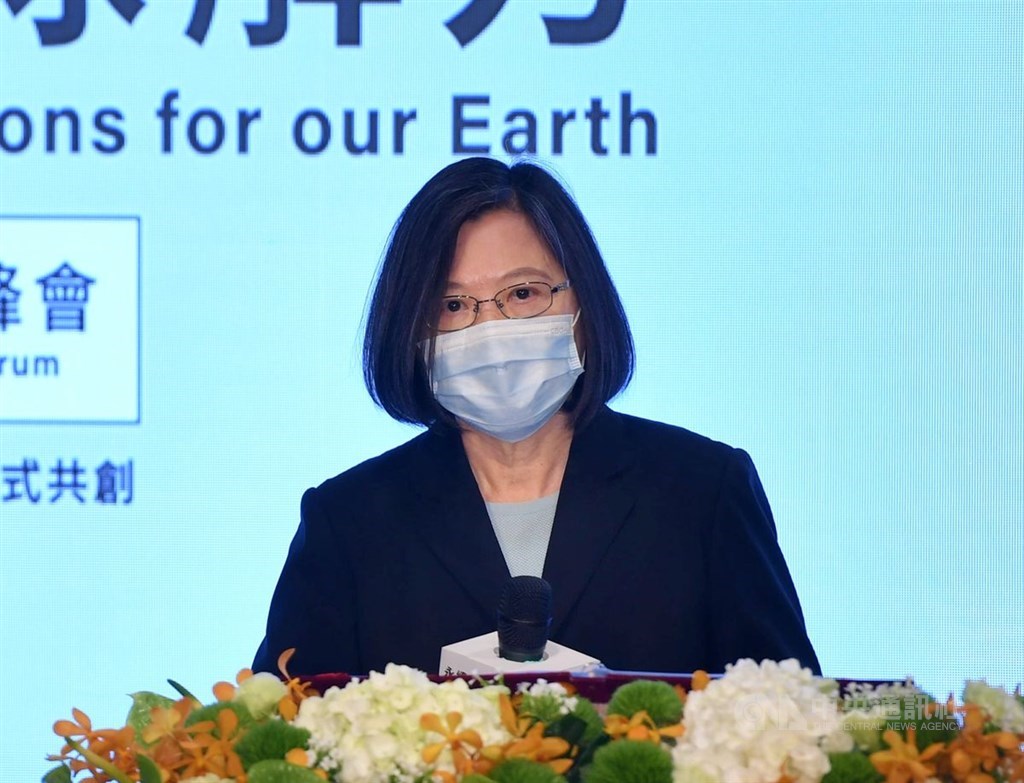 Taipei, April 22 (CNA) President Tsai Ing-wen (蔡英文) on Wednesday reiterated her administration's commitment to a close economic partnership between Taiwan and the United States, expressing hope for a bilateral trade agreement.
Speaking at the annual Hsieh Nien Fan (thanks for the year) banquet hosted by the American Chamber of Commerce in Taiwan, Tsai said that Taiwan will continue to improve and maintain a robust trade and investment environment.
"Having been involved in Taiwan's trade negotiations for many years, I fully understand the immeasurable importance of trade and investment for our partnership," she said.
Taiwan has been taking proactive steps to improve its energy, digital and labor policies, as well as its regulatory framework, to ensure that it continues to be an ideal location for foreign investment and relocation, according to Tsai.
There were quite a few collaborative mechanisms established last year to boost bilateral economic relations, including the Agreement on Scientific and Technological Cooperation, she said.
There were also the signing of, and working group meeting, under the Framework to Strengthen Infrastructure Finance and Market-Building Cooperation, Tsai said.
She noted that the two countries also held the inaugural Taiwan-U.S. Economic Prosperity Partnership Dialogue last November, and the collaboration discussed at that dialogue is vigorously underway, in forums such as the Roundtable on Prospects for Taiwan-U.S. Semiconductor Supply Chain Cooperation held in February.
Tsai also pointed out the significance of a bilateral trade agreement, thanking both the chamber and the U.S.-Taiwan Business Council for establishing the U.S.-Taiwan Bilateral Trade Agreement Coalition.
"Our economic partnership can also be strengthened further by resuming talks under the Trade and Investment Framework Agreement to lay the foundation for our bilateral trade negotiations," she added.