President Tsai named Friendship Hero by Paraguayan TV network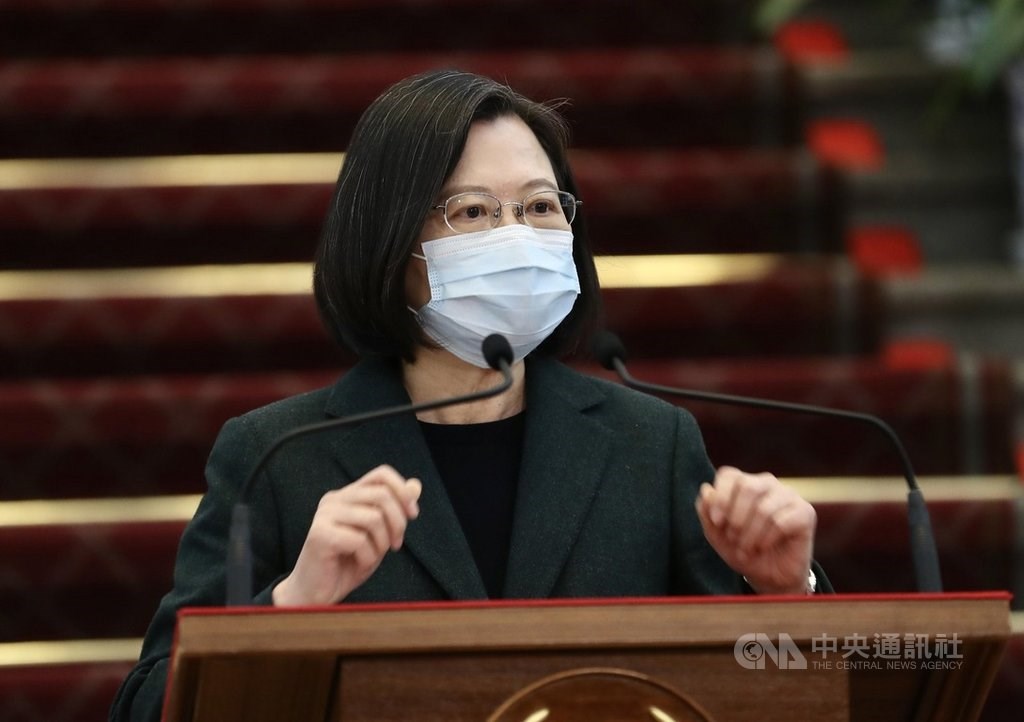 Taipei, March 3 (CNA) President Tsai Ing-wen (蔡英文) was honored as a Friendship Hero (Héroe Amistad) by a Paraguayan television network in its first edition of its Heroes Awards series recently, Taiwan's Ministry of Foreign Affairs (MOFA) said Wednesday.
The honor was one of the seven awards given by GEN T.V. on Monday, coinciding with Paraguay's National Heroes' Day, to highlight people who have made significant contributions to the country, MOFA said in a statement.
Tsai was recognized for promoting bilateral cooperation between Paraguay and Taiwan, MOFA said.
This includes the donation of facemasks and health equipment for anti-COVID-19 efforts, the establishment of Taiwan-Paraguay Polytechnic University and the provision of government scholarship slots to Paraguayan students, it said.
Other categories in the station's Heroes Awards are Héroe Popular (Popular Hero), Héroe Deportivo (Sports Hero), Héroe de la Juventud (Youth Hero), Héroe Insignia (Badge Hero), Héroe Civiles (Civil Hero) and Héroe del Año (Hero of the Year).
The Hero of the Year award was given to the relatives of Dr. Diez Pérez, the first medical personnel who died serving on the frontline of anti-COVID-19 efforts, MOFA said.