KMT chairman launches re-election bid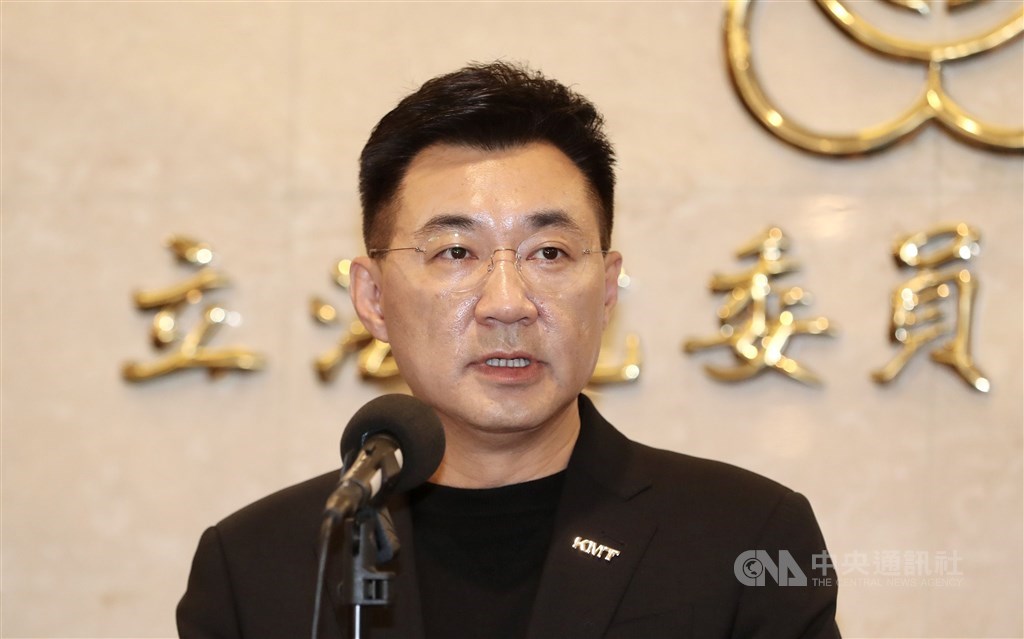 Taipei, Feb. 20 (CNA) Johnny Chiang (江啟臣), chairman of the opposition Kuomintang (KMT) announced on Saturday that he will seek re-election of the party's chairmanship scheduled for July.
Announcing his re-election bid, Chiang vowed to serve as a "kingmaker" by searching for competitive candidates for the KMT to win local government elections in 2022 and the presidential vote in 2024, paving the way for the party to regain its status as the country's ruling party.
The KMT won 15 seats in the mayoral and county magistrate votes among the 22 cities and counties in the 2018 nine-in-one local government elections.
However, the KMT was defeated in the 2020 presidential vote after President Tsai Ing-wen (蔡英文) of the ruling Democratic Progressive Party (DPP) won re-election.
On his Facebook page, Chiang said the reform efforts the KMT are currently making are irreversible, adding that the path of the party's reform he launched when he assumed the chairmanship in March 2020 initially focused on survival for the party. The party is now restructuring and will eventually strengthen, according to Chiang.
Chiang said he will maintain his original intention to be an unselfish chairman of the KMT to help the party regain power.
Before Chiang's announcement of his bid for re-election, several other KMT members expressed their interest in the chairmanship. They include President of Sun Yat-sen School Chang Ya-chung (張亞中), Wei Po-tao (韋伯韜), who had previously headed the Directorate General of Budget, Accounting and Statistics (DGBAS), and media personality and local opinion leader Jaw Shaw-kong (趙少康), who recently rejoined the party.
Han Kuo-yu (韓國瑜), who was removed from his mayoral post in Kaohsiung by a recall vote in June 2020, is also speculated to seek the KMT's chairman vote.
Chiang said he is not afraid of shouldering any responsibility and taking on any challenges as KMT chairman and will continue to seek internal support in the party, while maintaining his efforts to reform the party.
He said he will continue to push for a food safety referendum to overturn President Tsai Ing-wen's decision to lift a ban on the presence of the controversial veterinary drug ractopamine in imported pork, which became effective Jan. 1.
By safeguarding democracy and human rights in Taiwan, Chiang said, he will lead the KMT to win confidence and support from people around the country.
Earlier this week, Chiang was named by Time magazine in its 100 Next list, an annually published index of "individuals who are shaping the future."
This year's list, published on Wednesday, consists of five categories: advocates, artists, leaders, phenoms and innovators, and Chiang, under "the leaders" category, is the only Taiwanese to have made the list.