Top Biden economic adviser seeks Taiwan's help on car chip shortage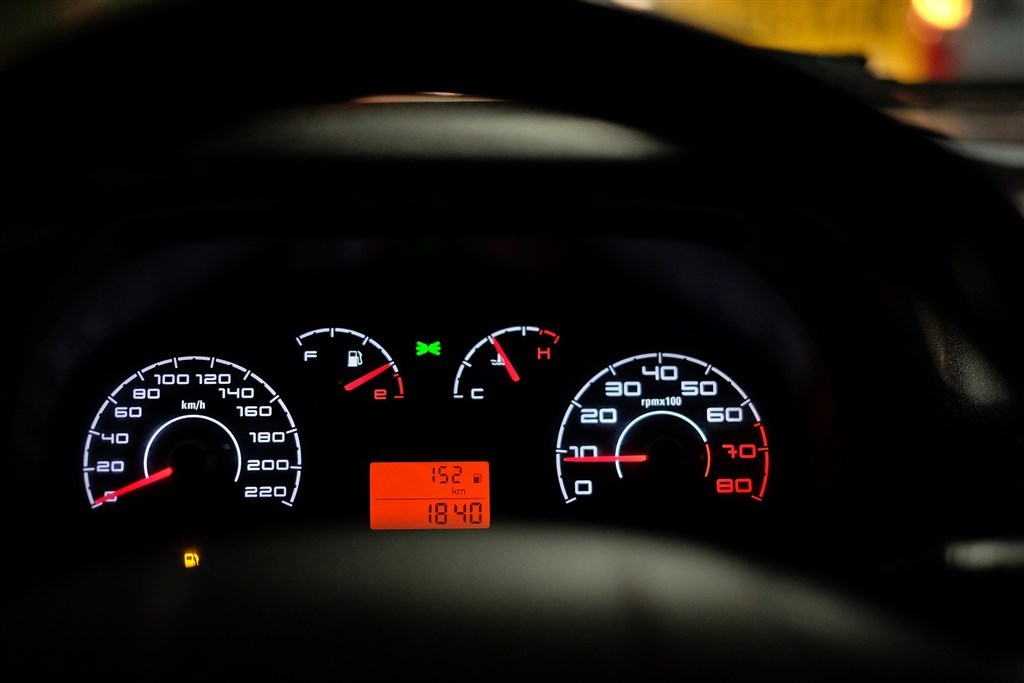 Washington and Taipei, Feb. 20 (CNA) U.S. National Economic Council (NEC) Director Brian Deese has approached Taiwan, home to the world's largest contract chip maker, for assistance in easing an automobile chip shortage that has disrupted vehicle production in the U.S. and worldwide, the White House confirmed on Friday.
White House press secretary Jen Psaki said there was a correspondence from Deese when asked to verify the authenticity of media reports regarding a letter seeking help from Taiwan, where chipmaking giant Taiwan Semiconductor Manufacturing Co. is based.
"I can confirm there was a letter from the NEC Director, Brian Deese. We have been doing a range of outreach to international folks in the international community about this issue as we work to address the shortage," she said at a press briefing.
Psaki was referring to a letter, dated Feb. 17 to Taiwan's Economic Affairs Minister Wang Mei-hua (王美花), in which Deese wrote: "We welcome your clear commitment to work with manufacturers in Taiwan to ease the shortfall as a cooperative effort that will help protect jobs on assembly lines and build back better from the COVID-19 pandemic."
In the letter, the top economic adviser of President Joe Biden said the U.S. sees the significant potential for broader engagement with Taiwan over the medium-to-longer term to enhance supply chain resilience for the semiconductor industry as innovation continues to expand the uses and applications of this important technology.
"We also look forward to working closely with you on the broader U.S.-Taiwan economic relationship," said Deese, who is a former Obama administration official.
On Saturday, Wang confirmed she had received an email from Deese, while adding that Taiwan, as one of the world's leading auto chip suppliers, will continue to help overcome the semiconductor shortage facing the automobile industry worldwide.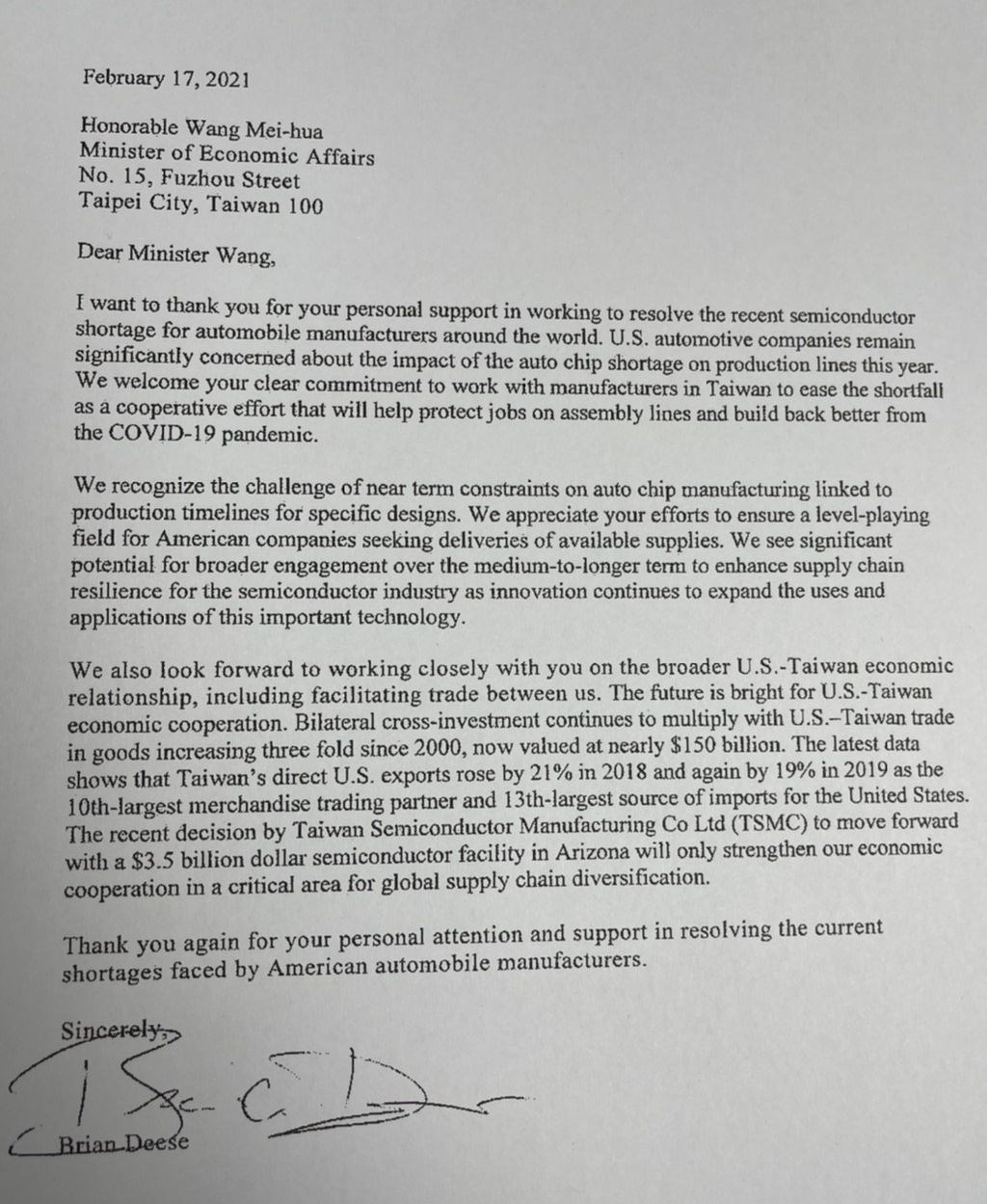 Taiwan and the U.S. have been in talks over the current shortage of automotive semiconductor chips.
According to the ministry, more than 30 local business leaders took part in virtual discussions between Taiwan and the U.S. on the issue on Feb. 5.
The agenda focused on supply chain cooperation and development goals in the semiconductor industry, including strategies for addressing the current automotive chip shortage, Wang had said.
The two sides, however, did not reach an agreement on how to alleviate the certain shortage of automotive semiconductor chips, which has severely hampered major global automakers, she had said.
Nevertheless, both U.S. officials and industry representatives thanked Taiwan for its willingness to help, the minister had said.
According to the ministry, four of Taiwan's largest chipmakers have agreed to try to ease the shortage.
But the problem may not have a quick solution.
According to Lu Chih-yuan (盧志遠), president of memory chipmaker Macronix International, the global auto chip shortage resulted mainly from a cancellation of orders in early 2020 by many automakers, who had anticipated poor sales amid the COVID-19 pandemic.
As a result, chipmakers reassigned capacity to meet increased orders from laptop computer and router manufacturers, Lu said, adding that automakers are now in a "difficult" situation as they seek to "jump back in line."
He said the problem of the auto chip shortage is unlikely to be resolved quickly, due to delays in the delivery of manufacturing equipment and other factors.
At this point, it would take 1.5 to 2 years to set up a new factory, while the industry is also facing a shortage of raw materials, Lu said.