Taiwan begins construction of first indigenous submarine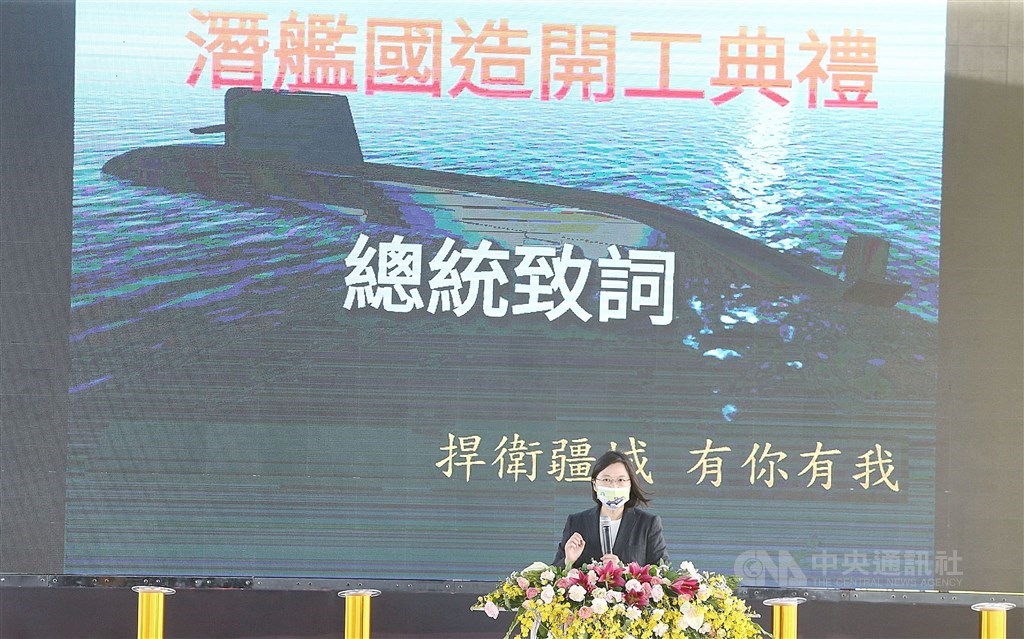 Kaohsiung, Nov. 24 (CNA) Taiwan's state-run shipbuilder on Tuesday marked the start of construction of the country's first indigenous submarine at a ceremony in Kaohsiung presided over by President Tsai Ing-wen (蔡英文).
The work, named the "Haichang Project," was initiated by the government in 2016 to bolster the country's aging fleet of four submarines with eight new diesel-electric models, the first of which could enter service by 2025.
In a ceremony held Tuesday at a newly built CSBC Corp. factory in Kaohsiung, President Tsai hailed the start of construction as a "historic milestone" in Taiwan's path to self-sufficiency in national defense.
Taiwan's construction of an indigenous submarine is significant for three reasons, Tsai said in her remarks at the ceremony, which was attended by various officials, including Minister of National Defense Yen De-fa (嚴德發), National Security Advisor Wellington Koo (顧立雄) and American Institute in Taiwan (AIT) Director Brent Christensen.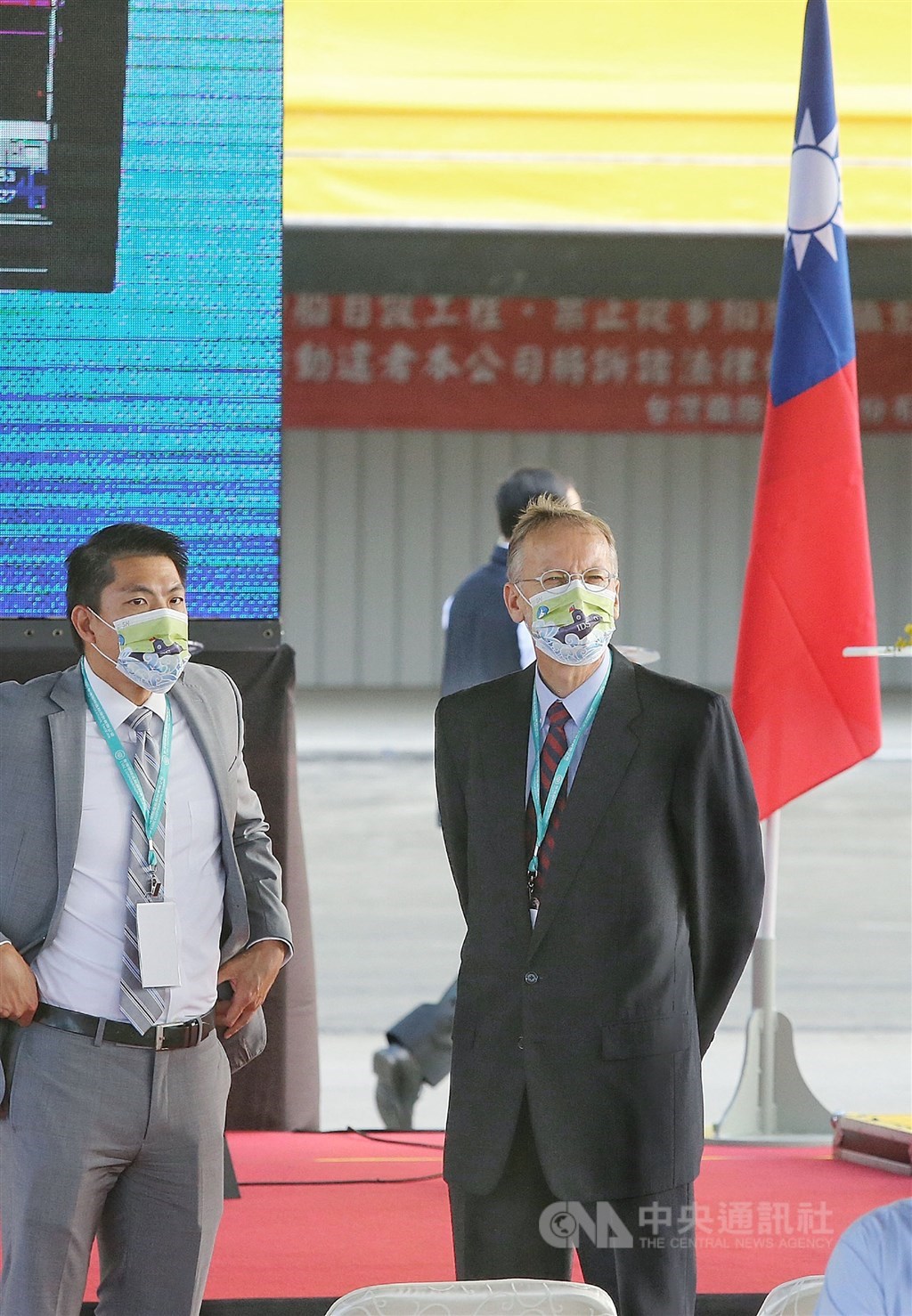 First, she said, it lets "tangible achievements" dispel any rumors or doubts about whether such a project can successfully move forward.
Reiterating her belief that "peace is based on national defense," Tsai said that a strong defense rests not only on the heroism of a country's troops but on the superiority of its equipment.
"In recent years we have expedited production of the Tuo Chiang-class stealth missile corvette, conducted our first test flights on an indigenous advanced jet trainer, and are now starting construction of an indigenous submarine, all of which demonstrate the Taiwanese people's commitment to self-sufficient national defense," she said.
Tsai said the Navy's development of asymmetric warfare capabilities will deter its encirclement by enemy vessels and "show the world Taiwan's commitment to defending its sovereignty."
Meanwhile, in terms of the submarines' construction, CSBC Chairman Cheng Wen-lon (鄭文隆) said the project is staffed by a team of around 200 technicians with an average age of only 34, making them "major assets" to the future of the domestic defense industry.