U.S.-Taiwan dialogue strengthens economic links: Pompeo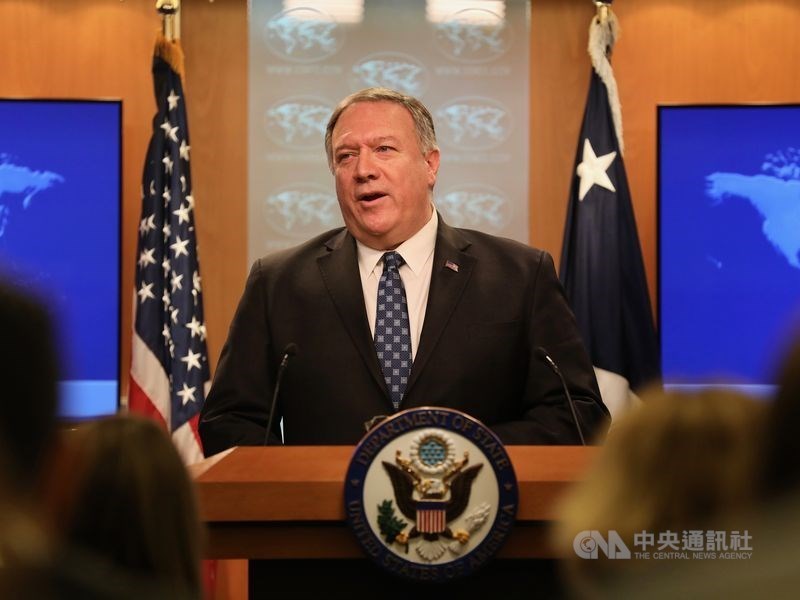 Washington, Nov. 21 (CNA) U.S. Secretary of State Mike Pompeo has praised the first U.S.-Taiwan Economic Prosperity Partnership (EPP) Dialogue as the event that boosts the economic relationship of the two countries.
"The United States and Taiwan are strong partners in defending freedom, advancing economic ties, and promoting our shared democratic values," Pompeo tweeted on Saturday, one day after the U.S.-Taiwan dialogue was held in Washington D.C. with both virtual and physical meetings.
He further wrote: "The American Institute in Taiwan Economic Prosperity Partnership Dialogue strengthens our economic relationship even further."
The U.S.-Taiwan dialogue on Nov. 20 was organized by the American Institute in Taiwan, which represents American interests in Taiwan, and the Taipei Economic and Cultural Representative Office in the U.S., with Keith Krach, the State Department's under secretary for economic growth, energy, and the environment, leading the discussions on the U.S side.
During the talks, Taiwan and the U.S. signed a five-year memorandum of understanding (MOU) and established teams to tackle issues related to global health security, science and technology, infrastructure and energy, supply chain restructuring, investment screening, and 5G.
They also released a fact sheet highlighting areas of planned economic cooperation.
The "strategic cooperation on the semiconductor industry is a mutual priority given its potential to generate significant, long-term benefits for both economies," according to the MOU. 
The U.S. Department of State issued a statement on Friday evening saying the dialogue will promote future cooperation and help strengthen the U.S.-Taiwan economic relationship.
It will "further magnify the two societies' respect for democracy, and strengthen our shared commitment to free markets, entrepreneurship, and freedom," the department said.