'Rediscovery' the theme at delayed Australia Day celebration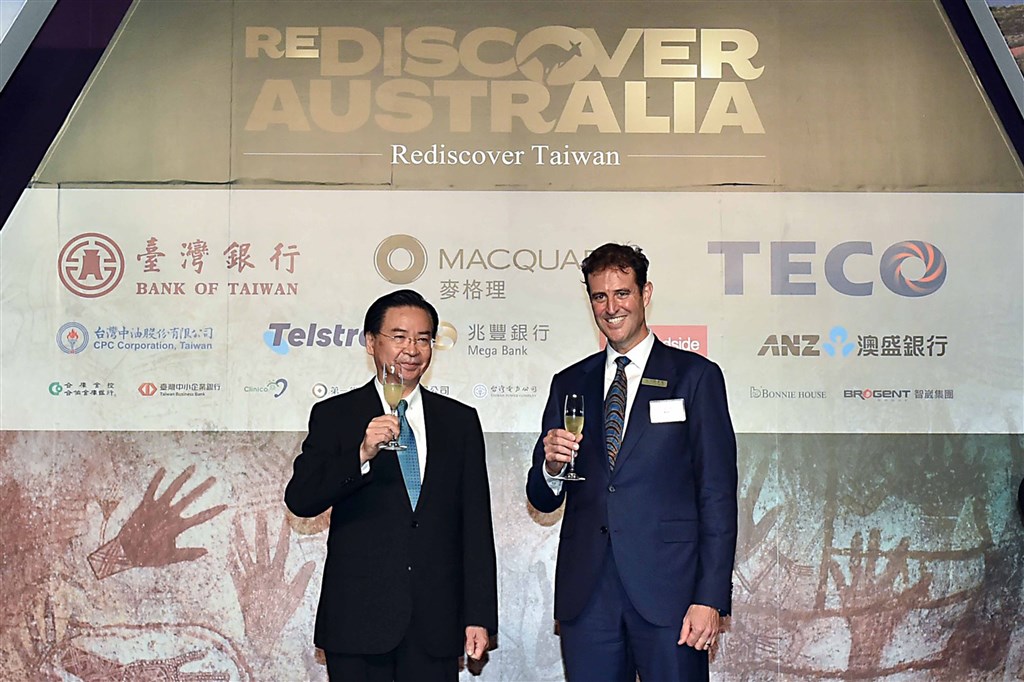 Taipei, Nov. 13 (CNA) Australian Representative to Taiwan Gary Cowan has launched a campaign to rediscover opportunities for closer cooperation with Taiwan in various fields after a year when activities have been curtailed by the COVID-19 pandemic.
"Our theme is the call we make to all of you over the coming weeks and the coming year: Rediscover Australia, Rediscover Taiwan," Cowan said at the Australian national day reception, which was supposed to be held in January but was postponed due to the pandemic.
Cowan, who will end his tour of duty in Taiwan next year, said he had discovered Taiwan's natural wonders, advanced industries and democratic values, and it was now time for Taiwanese to take a fresh look at the opportunities on offer in Australia.
He cited biomedicine, energy, education, tourism, and people-to-people links as some of the areas where the two sides could work together more closely in the coming years.
"We are already collaborating on researching medicines with possible applications for viruses like COVID-19. And more than 30 Taiwanese companies have already conducted clinical trials in Australia. But there is more to do," he said.
About 500 people from diplomatic, political and business circles attended the event, including Presidential Office Secretary-General David Lee (李大維), Vice Premier Shen Jong-chin (沈榮津), and Foreign Minister Joseph Wu (吳釗燮).
Wu also praised the close relationship between Taiwan and Australia on many levels, citing close cooperation on energy and technology, including renewable energy, biomedicine and smart cities.
Several other events are being held under the theme "Rediscover Australia, Rediscover Taiwan" to promote bilateral cooperation, according to the office.
On the energy side, the "Taiwan-Australia Joint Energy and Minerals, Trade and Investment Cooperation Consultations" were held virtually on Thursday, and a forum on hydrogen fuel will take place on Nov. 24, the office said.
On the education side, an Australian education fair is being held Friday in Taichung and will move to Taipei on Saturday and Sunday.
More events will be held into next year, when the Australian Office Taipei celebrates its 40th anniversary of establishment.