Cabinet proposes stiffer penalties for illegal sand dredging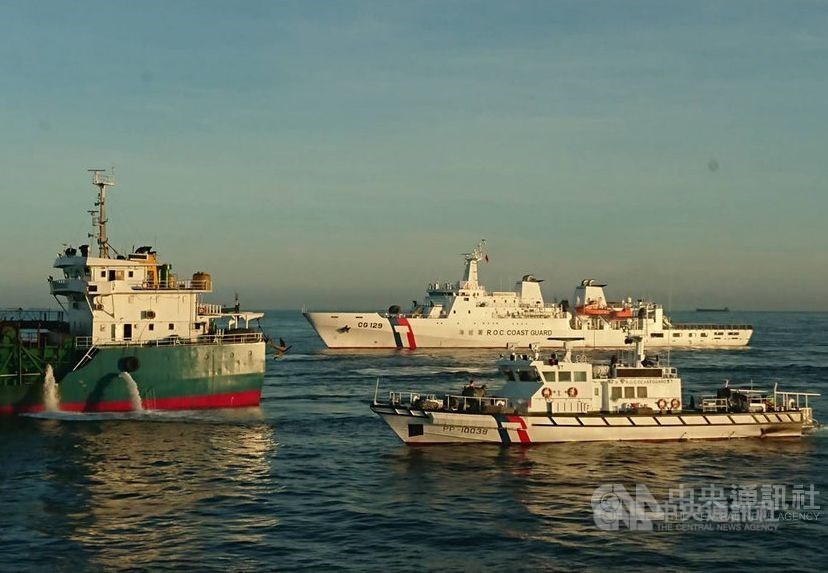 Taipei, Oct. 29 (CNA) The Cabinet on Thursday introduced a draft proposal that would increase the penalties for illegal sand dredging in Taiwan's coastal waters, including a maximum jail term of seven years and a fine of NT$80 million (US$2.8 million).
The revisions pertain to the Law on the Exclusive Economic Zone and the Continental Shelf of the Republic of China, which currently stipulates a fine of no more than NT$50 million and five years in jail for "whoever willfully damages or harms the natural resources or ecology" of Taiwan's exclusive economic zone or continental shelf.
The amendment also revises the Sand and Gravel Excavation Act, so that "sand and gravel excavation without permission" shall be subject to a fine of between NT$1-5 million.
Wang Cheng-chi (王成機), who heads the Ministry of the Interior's Department of Land Administration, said it is hoped that the stiffer penalty will help curb these illegal activities.
According to Executive Yuan spokesman Ting Yi-ming (丁怡銘), Premier Su Tseng-chang (蘇貞昌) indicated during a Cabinet meeting that in recent years an increasing number of Chinese vessels have been caught mining sand in Taiwanese waters, marring the surrounding terrain and ecology as well as infringing upon the nation's sovereignty.
The activities of these dredgers have intensified, Su said, referring to the hundreds of Chinese sand dredgers seen illegally operating near Matsu Islands over the past few days.
This year alone, Taiwan's coast guard vessels have had to be deployed to disperse about 4,000 Chinese dredgers in Taiwanese waters, he added.
The proposed amendment will need to pass a Legislative review. On Thursday, the premier also called on lawmakers to quickly approve the amendments and for related government agencies to work together to fight illegal sand dredging.