U.S. envoy holds closed-door economic meeting in Taiwan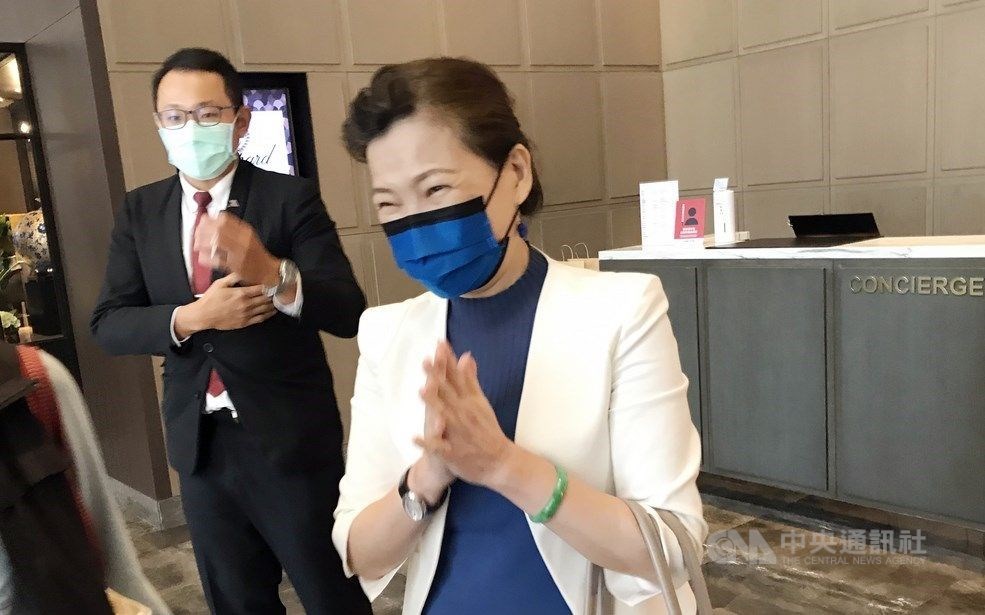 Taipei, Sept. 18 (CNA) American Under Secretary of State Keith Krach met Taiwanese Cabinet officials on Friday in Taipei in a closed-door economic meeting.
Krach, an under secretary in the U.S. State Department in charge of matters relating to economic growth, energy and the environment, held talks with Vice Premier Shen Jong-chin (沈榮津) and Minister of Economic Affairs Wang Mei-hua (王美花).
Other Taiwanese officials attending the event included former Minister of Economic Affairs John Deng (鄧振中), now a minister without portfolio, and Deputy Economics Minister Chen Chern-chyi (陳正祺).
Officials did not answer media questions after the three-hour meeting.
Prior to Krach's arrival, it was reported that he was scheduled to host the U.S.-Taiwan Economic and Commercial Dialogue -- a new platform established to strengthen bilateral economic ties -- after Taiwan agreed to relax import restrictions on previously banned U.S. meat products.
The Taiwanese side hopes that the economic dialogue with the U.S. can lead to a free trade agreement.
However, an earlier press release by the U.S. State Department announcing Krach's visit made no mention of the economic dialogue, saying only that he will attend a memorial service for the late President Lee Teng-hui (李登輝) on Saturday.
According to some local media reports, the dialogue was canceled because Washington was angered by a leak of information about Krach's trip and his itinerary.
Responding to the reports, Taiwan's Ministry of Foreign Affairs (MOFA) said Thursday that the scope for U.S.-Taiwan Economic and Commercial Dialogue is broad and that the two sides need more preparation.
Krach is the second senior U.S. official to visit Taiwan in less than two months, following U.S. Health Secretary Alex Azar, amid worsening U.S.-China relations due to a trade war and power struggles in the Asia-Pacific region.
Chinese military spokesman Zhang Chunhui (張春暉) said Friday on social media that the People's Liberation Army started a joint combat exercise that same day in the Taiwan Strait, describing it as a "necessary response to the current situation across the strait."