Resolutions passed to highlight 'Taiwan' on passport, CAL jet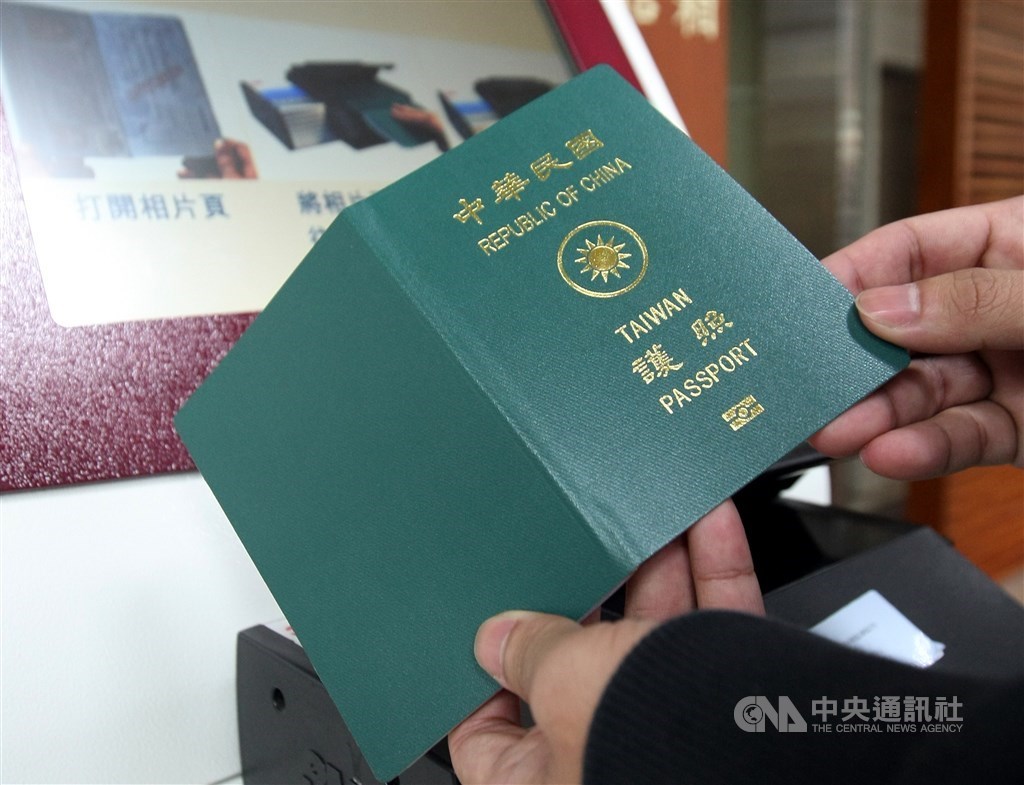 Taipei, July 22 (CNA) The Legislature on Wednesday unanimously passed two resolutions that ask the executive branch of government to highlight "Taiwan" on both the country's passports and aircraft used by flagship carrier China Airlines (CAL).
The resolutions, put forth by the ruling Democratic Progressive Party (DPP), won support from all 64 legislators attending the extraordinary session, which included representatives of all party caucuses except for the main opposition Kuomintang.
KMT caucus whip Lin Wei-chou (林為洲) criticized the vote as a show and said his party did not wish to join.
Legislative resolutions are considered to be suggestions and not enforceable, but changing the formal name of the country -- the Republic of China -- and removing "China" from the names of national entities have long been back by pan-green (pro-DPP) forces.
The resolutions were passed to draw a clearer distinction between Taiwan and China and avoid confusion, according to the DPP.
On the passport issue, the DPP said the government should make the Mandarin and English references to "Taiwan" more recognizable on the passports, especially after Beijing's handling of COVID-19 raised a global uproar, making those identified as "Chinese" more vulnerable to discrimination.
The official name of the country on the passport currently reads "Republic of China" at the top and "Taiwan" below, with "Taiwan" added in 2003.
The move should "protect the dignity of R.O.C. nationals and ensure their travel convenience and safety," the DPP contended.
On the CAL issue, the DPP said the Ministry of Transportation and Communications (MOTC) should take a phased approach to change the carrier's name, starting with showing more distinctive symbols of Taiwan on its planes.
Such a change should be carried out without hurting Taiwan's freedoms of the air privileges, the DPP argued, saying that a name change would keep state-controlled CAL from being mistaken as Air China.
Discussions on changing CAL's name were rekindled in mid-April when name change supporters seized on a European politician mistaking CAL as a Chinese airline when it delivered masks and medical supplies to help European countries combat COVID-19.
In response to the resolutions, CAL said it had no comment on the issue, while Deputy Transportation Minister Wang Kwo-tsai (王國材) said the ministry has directed the China Aviation Development Foundation, a government entity that is CAL's largest shareholder, to study the issue.
The Civil Aeronautics Administration (CAA) has estimated it would cost at least NT$1.1 billion (US$36.5 million) to change the airline's name, a KMT lawmaker said in April.
Cabinet spokesman Ting Yi-ming (丁怡銘) said the MOTC and the Ministry of Foreign Affairs will review symbols of Taiwan to be used on CAL aircraft, passports and MOFA business cards.
For instance, the size or position of the "Taiwan" reference on passports could be changed, Ting said, and a task force will discuss it before briefing Premier Su Tseng-chang (蘇貞昌).