Han Kuo-yu becomes first mayor in Taiwan to be recalled (update)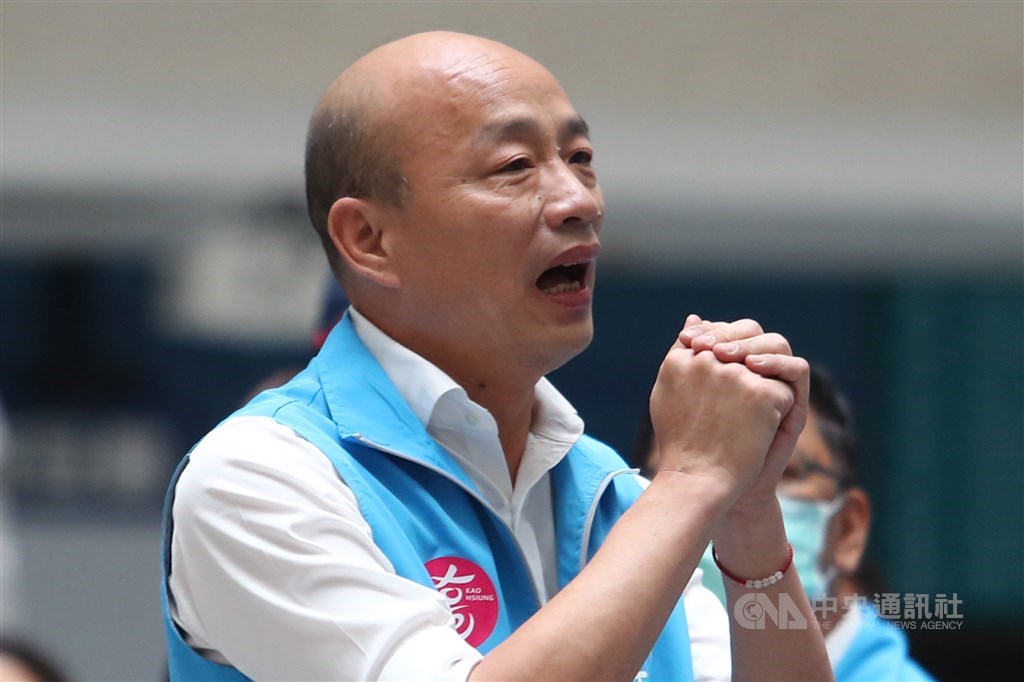 Kaohsiung, June 6 (CNA) Kaohsiung residents on Saturday voted overwhelmingly to recall Mayor Han Kuo-yu (韓國瑜), making him the first municipality leader in Taiwan's history to be recalled.
The final results of the election showed 939,090 votes (97.4 percent) in favor of the recall and 25,051 (2.6 percent) against, with 42.14 percent turnout, according to the Kaohsiung City Election Commission.
Under Taiwanese law, the recall of a municipality leader requires a turnout of at least 25 percent of eligible voters -- 574,996 in Kaohsiung's case -- and majority vote in favor of the recall.
The number of ballots cast in favor of the recall Saturday was more than the votes Han received when he was elected Kaohsiung mayor in November 2018.
In that contest, Han received 892,545 votes (53.86 percent) against Democratic Progressive Party (DPP) rival Chen Chi-mai's (陳其邁) 742,239 votes (44.79 percent) in a four-way race, with turnout at 73.54 percent.
Running as the opposition Kuomintang's (KMT) presidential candidate in January 2020, Han lost the city with 610,896 votes (34.63 percent) to 1.09 million votes (62.23 percent) for President Tsai Ing-wen (蔡英文), on turnout of 77.44 percent.
Han's margin of defeat in the city was even larger than in the national total, which he lost with 5.52 million votes (38.61 percent) to Tsai's 8.17 million votes (57.13 percent), on turnout of 74.90 percent.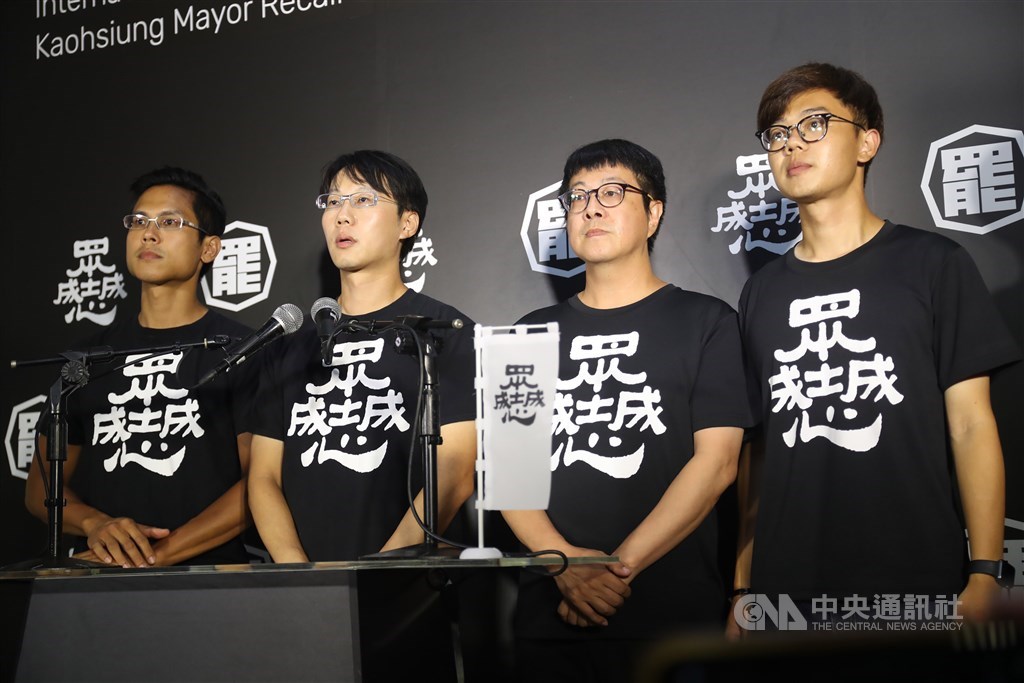 Speaking on Saturday evening, Aaron Yin (尹立), founder of the WeCare Kaohsiung group which initiated the recall effort, said he was moved by the results and the democratic spirit of Kaohsiung's residents.
Yin was the head of Kaohsiung's bureau of culture under the city's former DPP government.
"Regardless of our divisions, we are countrymen, family and friends," Yin said, urging people to overcome their political conflicts with empathy and communication.
Han, meanwhile, appeared with city officials at around 5:30 p.m. to thank his supporters and blast the DPP for leading what he called a smear campaign against him.
"Thank you for supporting our (local government) team and recognizing that this election was unfair," Han said.
The governing DPP issued a statement saying it respected the decision of Kaohsiung residents to exercise their constitutional rights by recalling Han.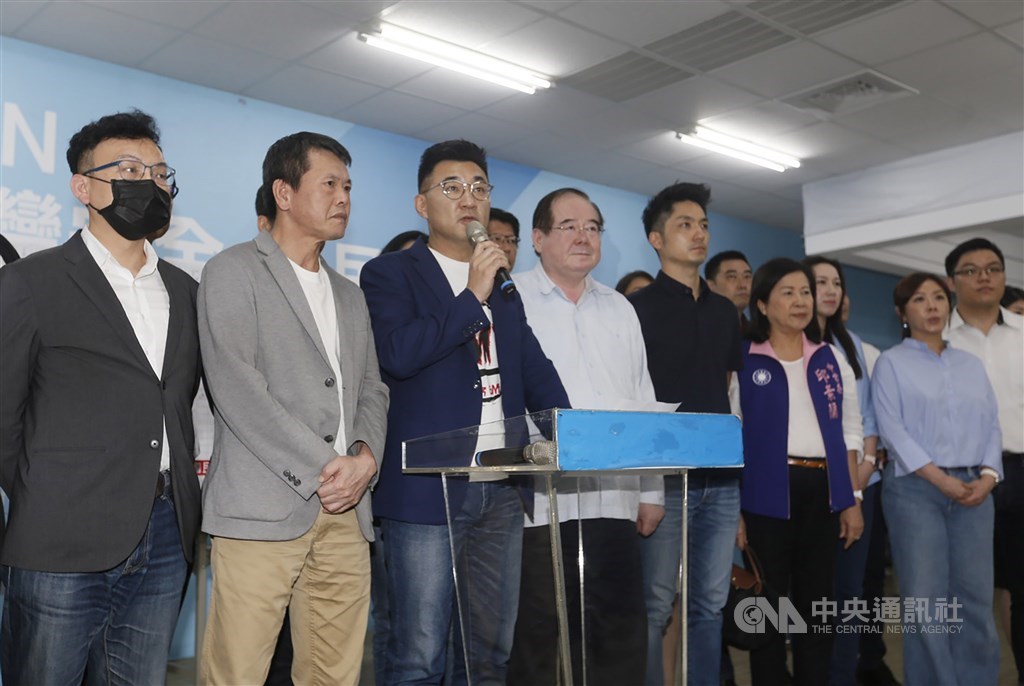 KMT Chairman Chiang Chi-chen (江啟臣) said he regretted that the party had failed to meet the expectations of Kaohsiung residents, and said the party will work to earn back their trust.
Han's recall caps a dramatic rise and fall for the former lawmaker, who arrived in Kaohsiung in September 2017 to lead the local branch of the KMT ahead of local elections in November 2018.
His shock election, on a surge of popular support dubbed a "Han wave" by Taiwan's media, made him the first KMT mayor in two decades to lead the southern city, a longtime stronghold of the DPP.
However, Han's entry into the KMT presidential primary in June 2019, followed by his decision in October to take a leave of absence to run for president, angered some in the city, who felt he had used the mayorship as a stepping stone to higher office.
In response, groups including WeCare Kaohsiung, Citizens Mowing Action and the Taiwan Statebuilding Party launched a campaign that June to have Han removed.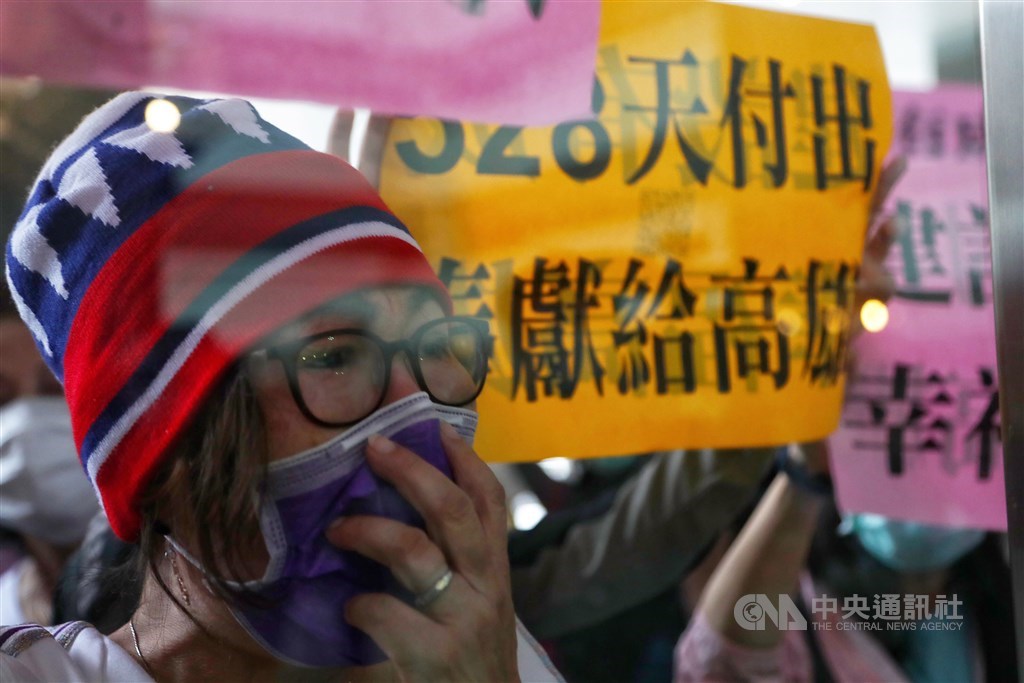 Over the course of a year, the groups advanced through Taiwan's three-step recall process, in which petitioners must collect signatures representing one percent and then 10 percent of a district's eligible voters.
On Saturday, they completed the final step to successfully recall Han, in a vote that Yin said was less about Han personally than the ability of voters to make "real-time corrections" to the city's politics.
Following the certification of the recall results, the Executive Yuan will appoint an acting mayor to fill Han's position temporarily. Kaohsiung will then have to hold an election for a new mayor within three months to serve out the remainder of Han's term, which runs through 2022.
If Han chooses to legally challenge the vote, a by-election could not take place until the case is resolved, but Han made no indication he would do so in his remarks on Saturday.