Legislature passes special budget for F-16 purchase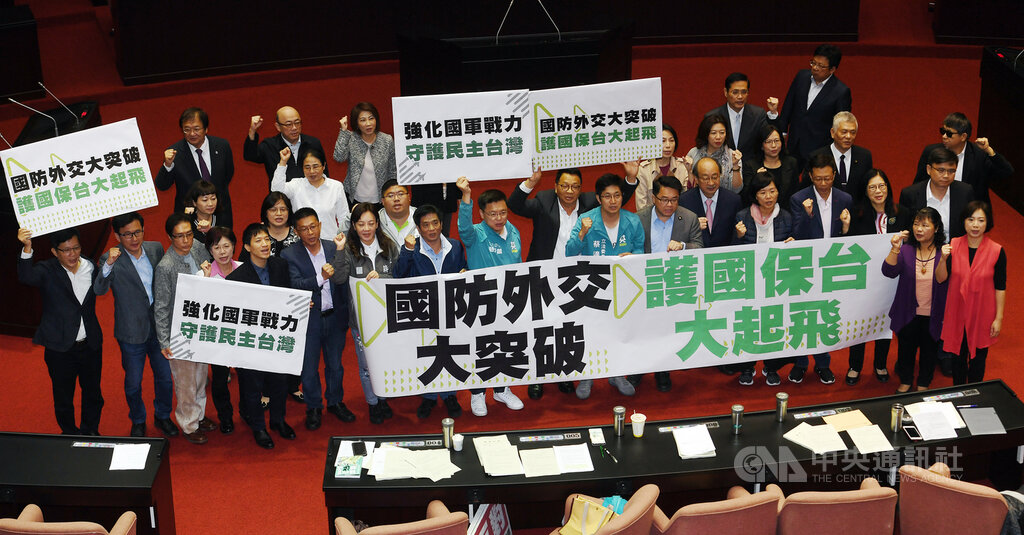 Taipei, Nov. 22 (CNA) Taiwan's Legislature on Friday passed a special budget for the purchase of a new fleet of advanced F-16 fighter jets from the United States, less than one month after the budget was approved by the Cabinet on Oct. 31.
The allocation of NT$247.24 billion (US$8.1 billion) over seven years from 2020 to 2026 for the procurement of 66 F-16 C/D Block 70 fighter planes was cut by a mere NT$10 million.
The swift passage and the insignificant cut to the budget by lawmakers were attributed to the willingness of both the ruling and opposition parties to pass the budget bill before it would have entered a one-month period of interparty negotiations.
Opposition Kuomintang (KMT) lawmaker Tseng Ming-chung (曾銘宗), a caucus whip, said the KMT caucus supported the budget bill because it believes purchasing fighter jets will help improve the national defense capability of the Republic of China (Taiwan).
Ministry of National Defense spokesman Maj. Gen. Shih Shun-wen (史順文) expressed thanks to the Cabinet, the Legislature and people of the nation for their support of the special budget.
He said the acquisition of the fighter aircraft, also known as F-16Vs, will help boost the nation's overall air defense capabilities and the military's confidence in addressing various threats.
According to military sources, the military is expected to sign a letter of offer and acceptance (LOA), which details the U.S.'s offer to sell the fighters to Taiwan, with the U.S. in December.
Once the LOA is signed, the U.S. will deliver one single-seat aircraft and one double-seat aircraft to Taiwan by 2023 to test fights by the Air Force, the sources said.
Delivery of the actual fighter aircraft will take place in batches starting in 2024, with each batch consisting of four or five planes. All 66 fighter jets are to be completed by 2026, the sources said.