Presidential Office to allow international visitors to stay overnight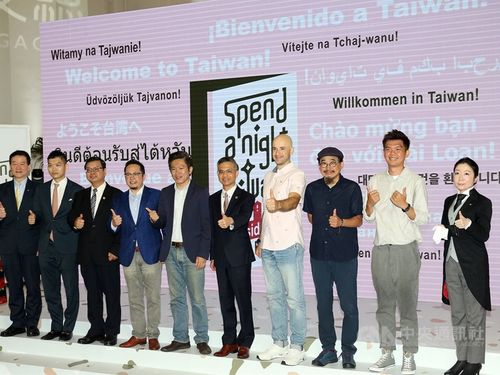 Taipei, Aug. 12 (CNA) From Monday foreign nationals can apply to stay overnight, free of charge, in Taiwan's century-old Presidential Office building, enabling them to experience first-hand the country's world-renowned democracy, the office announced that day.
"Most international visitors to Taiwan would say their first impression of the country is its delicious food. We believe this special event will give them a brand new experience and a different first impression, that is, Taiwan is a free, open and democratic country," presidential spokesman Chang Chun-han (張惇涵) said.
Chang said he believes that opening the country's presidential office to foreign visitors for a free night stay is a world first that shows how democratic Taiwan is.
All non-R.O.C. citizens above the age of 20 can apply to stay in a suite inside the Lixing Building, a two-story structure adjacent to the office of the president within the Presidential Office compound, Chang said.
The offer, which will run until January 2020, is expected to provide a maximum of 20 guests with the chance to spend one night in the historic building, with no more than two guests per evening.
Those chosen will stay for one night in the 46 square-meter suite and receive breakfast the following morning. Also included in the package is a guided-tour of the Presidential Office Building and an invitation to attend the early morning flag-raising ceremony.
For security reasons, guests will not be able to leave the suite from 10 p.m. to 5 a.m. the next morning, Chang noted.
Applications can be made through the English-language website: https://www.nightattaiwan.tw/en/index.php.
Applicants are asked to upload a video clip, no longer than 90 seconds in length, to explain their motivation and why they are best suited for the program.
The application deadline is Aug. 31 and a panel of judges will review the applicants before announcing the winners on Sept. 20. The first winners will be able to stay in the building in October.
According to the office, the special event is part of an ongoing celebration to mark the 100th anniversary of the historic building, which was built in 1919 during the period of Japanese colonial rule and first served as the Office of the Governor-General of Taiwan. It became the Presidential Office Building of the R.O.C. (Taiwan) in 1950.