Bill on public benefits for Taipei City seniors clears committee stage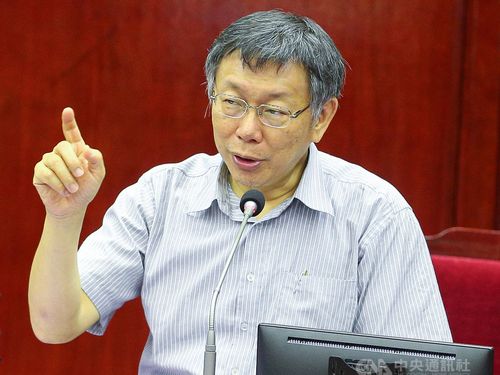 Taipei, June 12 (CNA) A draft bill aimed at providing additional financial benefits for senior citizens was sent forward Wednesday by the Legislation Committee of the Taipei City Council and will reviewed in a plenary session next week.
The draft bill, put forth by the opposition Kuomintang (KMT) caucus on May 22, seeks to reinstate an annual subsidy of at least NT$1,500 (US$47) for senior citizens of Taipei over the age of 65 and indigenous residents 55 years old and over.
The subsidy, which was introduced in 1987, was usually paid on Sept. 9 each year, on the day of the Double Ninth Festival that is also observed as Senior Citizen's Day in Chinese cultures.
It was revoked in 2015 by Taipei Mayor Ko Wen-je (柯文哲), who cited budgetary concerns, less than a year after he took office.
Following its clearance of the city council's Legislation Committee, the bill will go forward to a plenary session on June 19.
Under the bill, eligible senior citizens and indigenous people who have been registered residents of Taipei for at least three months prior to Sept. 9 will receive subsidies of NT$1,500 to NT$10,000 per year, along with other benefits.
Ko, however, told reporters Wednesday that he was still opposed to the subsidy and would consider how to respond if the city council passed the bill.
His choices include filing a request with the City Council for reconsideration of the bill or seeking an interpretation by the country's Constitutional Court if the bill is passed, said Ko, who is seen likely to run for president in 2020.
In similar tone, Chen Shueh-hui (陳雪慧), chief of the Taipei City Department of Social Welfare, also expressed opposition to the bill.
In an interview with the local media Wednesday, Chen said there was no need to divert funds to that subsidy since the city already had an effective elderly welfare policy in place.
The city government has several contingency plans if the bill is passed in the City Council, she said, but did not go into any details.