MOFA slams China for barring Taiwanese from weather meet in Geneva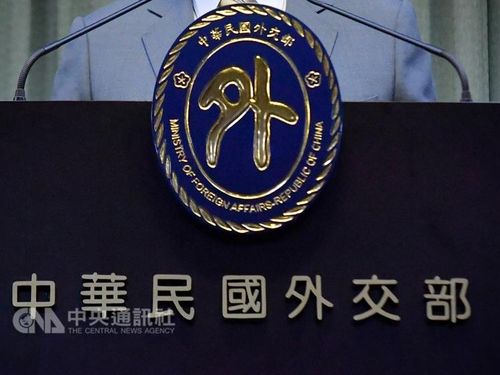 Taipei, June 8 (CNA) The Ministry of Foreign Affairs (MOFA) slammed China Saturday for barring two Taiwanese experts from attending the World Meteorological Congress in Geneva this year.
The ministry strongly condemned China for using its political clout to suppress Taiwan and its people from participating in international exchanges and expressed "strong dissatisfaction and regret" to the World Meteorological Organization (WMO) for submitting to Beijing's pressure, MOFA said.
The World Meteorological Congress, the supreme body of the WMO, is held every four years, in which members elect the president and vice-presidents of the organization, as well as members of the executive council. The summit also includes discussions on key resolutions and other topics related to meteorology, such as climate change.
The event is being held June 3-14 this year.
The Taiwanese experts -- WeatherRisk Explore Inc. President Peng Chi-ming (彭啟明) and Civil IoT Taiwan Convener Lu Chung-chin (呂忠津), had been invited by the WMO to attend the Geneva event as observers this year, but while there, were told abruptly by local officials that they were no longer welcome.
MOFA said it has already requested its representative office in Geneva to lodge a protest with the WMO Secretariat for submitting to Beijing's pressure, adding that it has also asked Taiwan's allies and other like-minded countries to call on the United Nations' specialized agency to reverse its discrimination against Taiwanese.
Peng told reporters that he applied to attend seminars June 5-7, and on the first day, everything went smoothly, but on Thursday, was told suddenly by the secretariat office that he was no longer eligible to attend.
According to the company executive, he was the first Taiwanese to take part in the World Meteorological Congress in the last 48 years since Taiwan was forced out of the U.N. in 1971.
Peng said he asked the organizer if he was barred because of China, but was told only by the office that the reason could not be disclosed.
He said Lu also encountered the same problem, and like him, was told to leave the event.
Although not a government official, Peng said all he had hoped for in his capacity as a Taiwanese was to help make Taiwan's voice heard at an international event.