Annual air raid drills to start Monday in northern Taiwan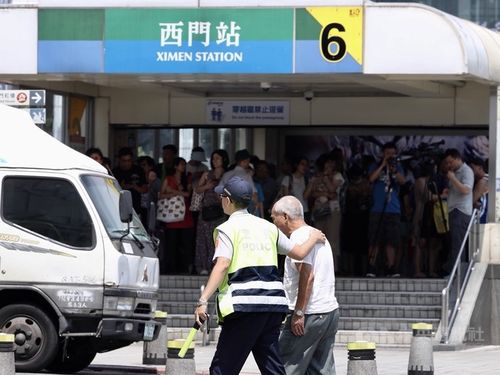 Taipei, May 25 (CNA) The annual air-raid drills will begin Monday, with the first one scheduled for Monday 1:30 p.m. to 2:00 p.m. in northern Taiwan, the Ministry of National Defense (MND) said Saturday.
During the series of 30-minute Wan-an drills throughout most of the week, alerts will be sent via text messages to all mobile phones nationwide, the ministry said.
On Monday, the drill will be carried out in Taipei City, New Taipei City, Taoyuan City, Hsinchu City and County, Keelung City, and Yilan County, the MND said.
Pedestrians will be required to get off the streets and seek shelter, while vehicles will have to pull aside and stop, in keeping with the instructions of police, military, and evacuation personnel, according to the MND.
People indoors will be expected to close their doors and windows, turn off their electricity and gas, and comply with other relevant regulations under the Civil Defense Act, the ministry said.
The system for the air raid alert that will be sent to all mobile phones nationwide, warning of an incoming missile attack, was developed last year and tested on a small scale during the Wan An No. 41 drills in central and southern Taiwan, according the ministry.
After the first drill this year in northern Taiwan, the others will be conducted in southern Taiwan and the offshore county of Kinmen on Tuesday, eastern Taiwan and Matsu Island on Wednesday, and central Taiwan and the offshore county of Penghu on Thursday.
The defense ministry has warned that failure to observe the evacuation regulations and other relevant procedures will result in a fine of between NT$30,000 (US$952) and NT$150,000.