Arms sale in line with Taiwan Relations Act: U.S.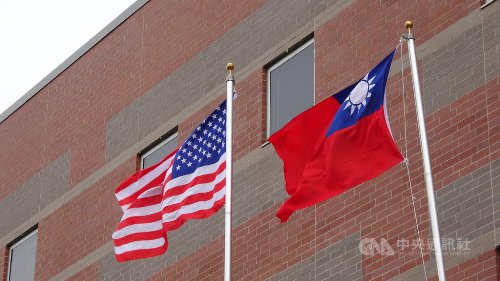 Washington, April 16 (CNA) The U.S. Department of State confirmed Tuesday its latest approval of an arms sale to Taiwan, citing the need to help the island maintain sufficient self-defense capability in the face of growing intimidation from China.
The US$500 million arms sale is in line with the Taiwan Relations Act in the face of mounting intimidation from China, a State Department official said at a news briefing in answer to a reporters' question.
On Monday, the U.S. Defense Security Cooperation Agency (DSCA) notified Congress of the deal, part of a continuous program which it said will provide Taiwan's Air Force with pilot training/logistics and maintenance services at Luke Air Force Base in Arizona.
"Today, the Administration formally notified Congress of a proposed arms sale for Taiwan valued at US$500 million under the Foreign Military Sales program overseen by the U.S. Department of State," the State Department said.
"Today's notification is consistent with the Taiwan Relations Act, and our support for Taiwan's ability to maintain a sufficient self-defense capability," the State Department said, noting that "the notification does not include the sale of new F-16 aircraft."
On Tuesday, Randall Schriver, U.S. Assistant Secretary of Defense for Asian and Pacific Security Affairs, said the arms sale was to help Taiwan substantiate its deterrent capabilities against increasing intimidation from China, when asked by a CNA reporter following a seminar hosted by the Hudson Institute in Washington.