China's military actions challenge regional status quo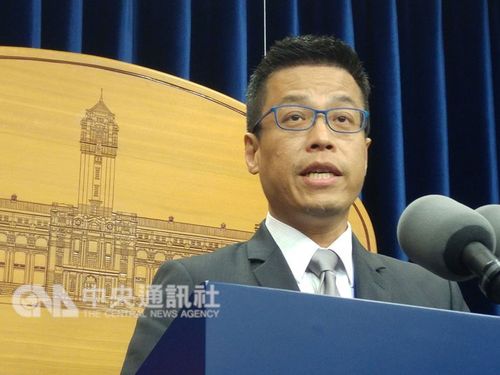 Taipei, April 15 (CNA) China's repeated military maneuvers around Taiwan will only heighten tensions in the region and are challenging the regional status quo, the Presidential Office said Monday.
The Ministry of National Defense (MND) confirmed that a number of Chinese aircraft and military vessels were operating near Taiwan earlier in the day, behavior that Presidential Office spokesman Alex Huang (黃重諺) described as "irresponsible."
It was irresponsible for China, as a member of the international community, to take any military actions that can disturb security and stability in the region and negatively affect the cross-Taiwan Strait relations, Huang said in a statement.
Such actions are also not welcomed by the international community, Huang said, adding that all parties, including both sides of the strait, have a shared responsibility to maintain peace and stability in the region.
He assured the public, however, that the PLA's maneuvers near Taiwan are closely watched by the MND, which Huang said has everything in place to ensure national security.
A group of planes, consisting of KJ-500 airborne early warning and control aircraft, at least one Xian H-6 bomber, Shaanxi Y-8 transport aircraft, and Sukhoi Su-30 and Shenyang J-11 fighters, flew over the Bashi Channel, which separates Taiwan and the Philippines, after taking off from southern China at around noon.
Some believe that the PLA movement was directed at challenging American military dominance in the region, and that the timing was deliberately chosen to coincide with 40th anniversary celebrations of the Taiwan Relations Act (TRA) being held in Taiwan.