Taiwan pledges US$500,000 donation for anti-ISIS effort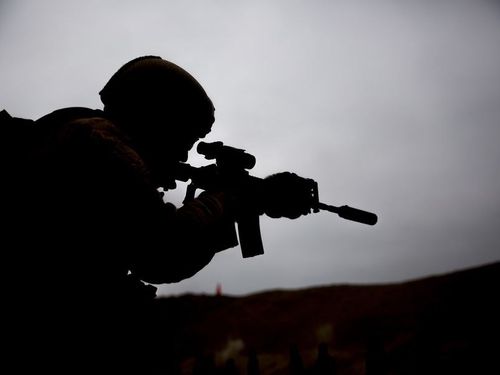 Washington, Feb. 6 (CNA) Taiwan will donate US$500,000 to a non-governmental organization that advocates for victims of sexual violence and aims to rebuild communities devastated by the Islamic State of Iraq and Syria (ISIS), the country's representative to the United States said Wednesday.
Stanley Kao (高碩泰) made the announcement at a meeting of ministers from the Global Coalition to Defeat ISIS hosted by U.S. Secretary of State Mike Pompeo at the Department of State.
The donation was pledged in response to a call by Pompeo for further contributions to the effort against ISIS, and will go to Nadia's Initiative, founded in 2016 by 2018 Nobel Peace Prize Laureate, Nadia Murad.
On the occasion, Murad thanked Taiwan for its donation, while Pompeo also acknowledged the country's contributions.
A Taiwan delegation, led by Kao, attended the meeting with ministerial officials from 74 nations and five international organizations to discuss countermeasures against Islamic terrorist groups.
During a media interview following the conference, Kao said Taiwan joined the coalition in 2014, showing itself to be a responsible member of the international community that participates and makes active contributions.
Over the past four years, Taiwan has donated more than US$35 million in humanitarian aid, including providing 400 makeshift shelters, mobile hospitals and mine sweeping facilities, he said.
Kao said he was happy to have the opportunity to interact with senior officials from the State Department, adding that U.S. officials also thanked Taiwan for its close cooperation with the coalition.