Huang Kuo-chang quits as NPP chairman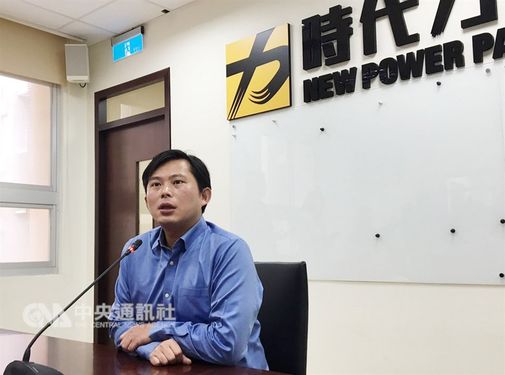 Taipei, Jan. 21 (CNA) Legislator Huang Kuo-chang (黃國昌) announced Monday that he was stepping down as chairman of the pro-Taiwan independence New Power Party (NPP), which was established in 2015 in the wake of the Sunflower Student Movement the previous year.
"The party is now well-grounded and it's time for me to leave to focus on the agenda for reforms that are important to Taiwan's future," Huang wrote on his Facebook page early Monday.
At a news conference later in the day, he said it was not a sudden decision as he had been thinking about it since last year before the Nov. 24 local government elections.
"The NPP is an energetic party that offers voters a different alternative to the pan-blue and pan-green camps," said Huang, who assumed chairmanship of the party in September 2015.
Stressing that the NPP is not a "one-man party," he expressed the hope that more talented young politicians would join its ranks.
The NPP has stable public support, Huang said, citing the fact that the party won five seats in the 2016 legislative elections and 16 councilor seats in the 2018 local government elections.
A recent public opinion survey also showed that the NPP has a 12-17 percent public approval rating, he said.
Huang quashed speculations that he was resigning to take responsibility for the NPP's loss in New Taipei City last November or that he was considering a run for president in 2020.
The NPP was formed in 2015, emerging from the Sunflower Flower Movement, a protest movement led by a group of students in 2014 who were opposed to a service trade agreement between Taiwan and China.