Taiwan to continue to work with Japan on food ban issue: MOFA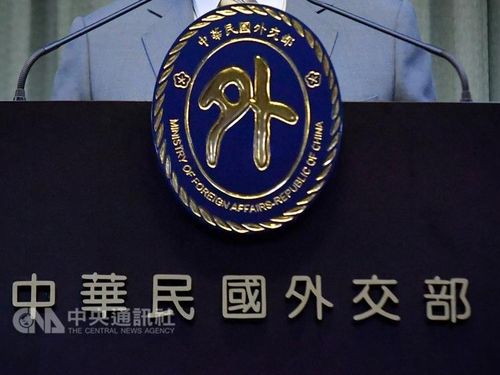 Taipei, Dec. 7 (CNA) Taiwan will continue to try to gain Japan's understanding after Japan's foreign minister said a Taiwanese referendum vote to maintain an import ban on certain Japanese foods would make it impossible for Taiwan to join a new regional trade bloc.
Taiwan will "keep talking with the Japan side sincerely through every possible channel and handle the matter prudently," the Ministry of Foreign Affairs (MOFA) said in a statement Friday, referring to the vote to maintain the ban on Nov. 24 and Japan's response.
The statement came after Taro Kono said in Tokyo earlier in the day that the Japanese government regretted to see that the ban was upheld.
Taiwanese citizens voted by a 78-22 percent margin in favor of maintaining a seven-year ban on food products from areas in Japan affected by the March 2011 Fukushima Daiichi nuclear disaster, fearing there could still be contamination from radioactive substances.
Most countries of the world have opened their markets to some extent to food products from the affected prefectures -- Fukushima, Ibaraki, Gunma, Tochigi and Chiba -- but Taiwan's public has been opposed to any opening despite government efforts to the contrary.
Underlining that any food control measures must have the support of scientific evidence, Kono said Friday he felt it regrettable that Taiwan's restrictions on Japan's food imports had moved in such a direction.
If such a ban is found to violate World Trade Organization (WTO) rules, Japan will not rule out the possibility of filing a complaint with the WTO, Kono said.
Also, while Taipei has voiced its desire to join the Comprehensive and Progressive Agreement for Trans-Pacific Partnership (CPTPP), a Japan-led economic bloc that will take effect by the end of the year, Kono said the latest development means Taiwan will not be able to join.
"I feel it is regrettable" what has happened to keep Taiwan from the CPTPP, Kono said.
Taiwan's Foreign Ministry did not specify the type of appeal it would make to Japan to win back support.
But during a meeting in Taipei on Wednesday with Takao Fujii, chairman of the National Federation of Japan-Taiwan Friendship Associations, President Tsai Ing-wen (蔡英文) hoped for Fujii's continued support for Taiwan and his assistance in getting his government to recommend Taiwan as a CPTPP member.
Meanwhile, Minister without Portfolio John Deng (鄧振中), who also heads Taiwan's Office of Trade Negotiations, said on Friday that efforts to push for Taiwan's participation in the CPTPP must not stop despite Kono's latest remarks.