Taiwan seeking to replace aging aircraft fleet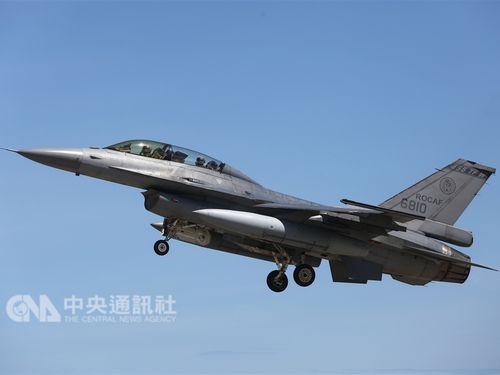 Taipei, Nov. 29 (CNA) Minister of National Defense Yen De-fa (嚴德發) said Thursday that the ministry is seeking to replace its aging fleet of aircraft with a new generation of planes as part of ongoing efforts to enhance air force defense capabilities.
"The military will consider acquiring new aircraft as long as they are needed to strengthen the country's combat readiness in response to greater threats from enemies and to destroy them at a distance, which is the top priority of Taiwan's air defense buildup," Yen said before a legislative hearing.
The military is mulling the procurement of new aircraft as long as they meet national air defense needs, because the three types of aircraft that make up its current fleet are aging, he said.
Yen made the remarks while answering questions from reporters after the United Daily News reported a day earlier that the Ministry of National Defense (MND) is considering purchasing 66 F-16Vs rather than F-35s.
According to the report, the change was a result of lobbying by U.S. arms dealers.
The MND strongly denied the report and suggestions the procurement of F-16Vs was somehow connected to Taiwan's presidential election in January 2020.
In 1992, Taiwan spent US$6 billion purchasing 150 F-16A/B jets, eight of which have crashed, the report said.
The remaining 142 F-16A/B fighters are stationed at air bases in Hualien and Chiayi and are currently undergoing remodeling as F-16Vs, it noted.