Tsai thanks eSwatini king for support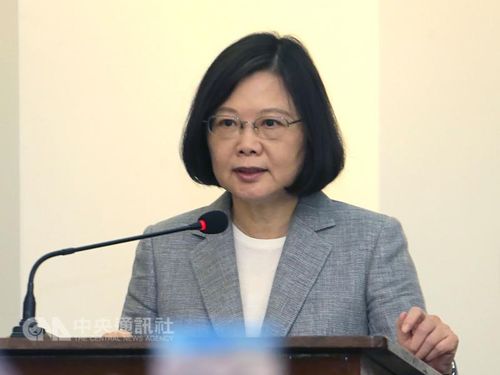 Taipei, Oct. 29 (CNA) President Tsai Ing-wen (蔡英文) has thanked the king of eSwatini for his support for Taiwan at the United Nations' General Assembly this year and his concern for the victims of a train crash in Taiwan last week.
Tsai and King Mswati III spoke by telephone earlier in the day, the Presidential Office said in a statement Monday.
In the 10-minute conversation, Tsai thanked the king for his condolences for the victims of the deadly derailment of a Puyuma express train in Yilan County on Oct. 21 that killed 18 people and injured more than 200 others, the statement said.
The president also thanked the African king for speaking out and voicing his country's support for Taiwan during the U.N.'s week-long general debate on Sept. 26.
Is his speech, King Mswati III reiterated his country's "unwavering stance" in calling upon the U.N. to afford the people of the Republic of China (Taiwan) the opportunity to partake and contribute to the U.N. development system.
After hearing about the latest progress in bilateral cooperative programs with eSwatini, she hoped they could all be carried out as soon as possible, especially those related to medical services and power plant construction, Tsai was cited as saying.
She told the king, meanwhile, that eSwatini came to her mind as she thought about plans to open new markets and new production bases that she mentioned in her National Day speech on Oct. 10.
Tsai touched only briefly on the idea in the speech, saying Taiwan needed to work with its diplomatic allies to open new markets, new production bases, and new global bases of operation for Taiwan in the future, without elaborating.
The Kingdom of eSwatini, formerly known as Swaziland, is Taiwan's only diplomatic ally in Africa.