U.S. vessel docking in Kaohsiung unrelated to military cooperation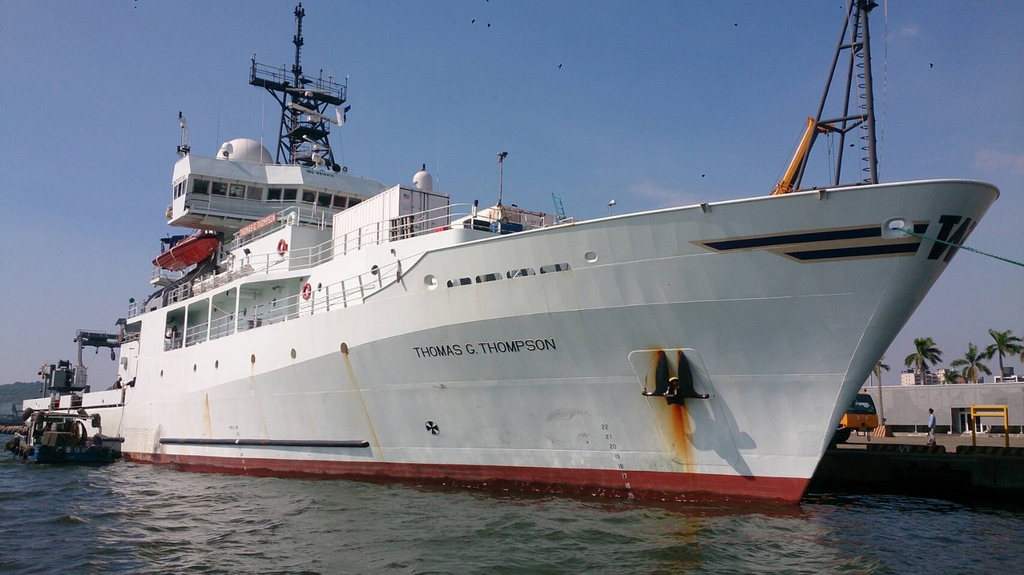 Taipei, Oct. 17 (CNA) The docking of an American Navy research vessel in Kaohsiung is not related to military cooperation between Taiwan and the United States and should not further antagonize Beijing, Foreign Minister Joseph Wu (吳釗燮) said Wednesday.
The Thomas G. Thompson entered the port in the southern city on Monday for refueling and changes to crew arrangements. It will leave Thursday for Australia, according to Taiwan International Ports Corp., which manages the port.
The American Institute in Taiwan (AIT) also confirmed the visit to CNA.
The Ministry of National Defense (MND) said Tuesday the visit of the ship owned by the U.S. Navy Office of Naval Research is to collect maritime information data in waters surrounding Taiwan in cooperation with research fellows at National Taiwan University (NTU) and has no military purpose.
Wu reiterated the MND's stance that the visit has nothing to do with ongoing Taiwan-U.S. military cooperation.
Some media outlets in Taiwan have speculated that the vessel's port call in Taiwan could be related to U.S. plans for a global show of force to warn China and demonstrate resolve to deter military actions by Beijing.
Asked if the port call strengthening Taiwan-U.S. cooperation could further anger China, Wu said he did not share the worry.
This ship's latest port call is its fourth visit to Kaohsiung, and all of those trips have been made for scientific purposes only, he said.