Taiwan undaunted by China's bullying over choir: MOFA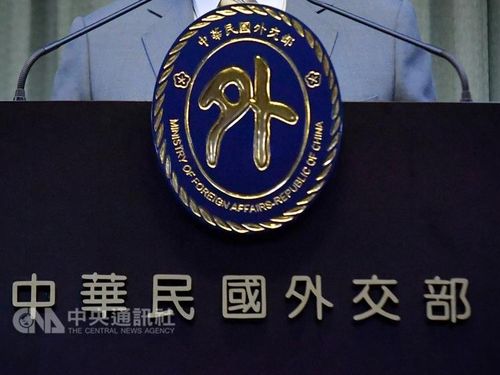 Taipei, July 28 (CNA) The Ministry of Foreign Affairs (MOFA) said Saturday that Taiwan will not back down in the face of Chinese bullying, which prevented a Taiwanese choir from performing at the United Nations (UN) Headquarters in Vienna.
The ministry said it is following the case closely and has directed personnel in its office in Austria to offer assistance to members of Min Ho Junior High School in central Taiwan's Nantou county, which was invited to attend the World Peace Choral Festival in Vienna July 26-29.
China has been trying to belittle Taiwan more aggressively recently "through rougher manners, which shows Beijing's lack of respect for the human spirit represented in cultural and sports events worldwide," the ministry said.
Taiwan will not shy away from the challenge posed by China and will continue to seek to participate in the global community through soft power, it said.
The choir was originally scheduled to sing at the UN Headquarters on July 27, but was removed from the list of performers because allegedly there was not enough space as "the venue can only accommodate 500 people," sources familiar with the matter said, adding that it was pressure from China that led to the change.
The choir, which spent nine months raising NT$4 million (US$130,819) for the trip, was only able to perform at other events, including the opening ceremony for St. Stephen's Cathedral and the closing ceremony at the Golden Hall of Musikverein, according to the choir.
Lee Meng-chen (李孟珍), head of the education bureau of Nantou County, told CNA that the school had been struggling about what to do after being notified of the cancellation by the organizers in early July.
It initially considered giving up on the trip altogether, but then changed its mind, Lee said.
"Children are not sensitive to politics," Lee said, adding that it was decided to not give up on the opportunity even if the choir was unable to perform at UN Headquarters.
Choir members instead sang at a local nursing home, which also made them happy, Lee said.
According to the ministry, while the festival is a private event, many of its sponsors come from China, including China Central Television (CCTV) and the University Wien Konfuzius Institut.
Some jury members at the festival were also from China's ministry of education, the MOFA said, adding that even a majority of travel agencies used by the organizers to invite choirs from around the world were Chinese.
A total of 44 groups were invited to the festival this year, most being Chinese groups, it said.
Earlier this week, the East Asian Olympic Committee revoked Taichung's right to host the first East Asian Youth Games slated for 2019 due to China's intervention.