Taiwan Travel Act good news, needs wisdom: scholars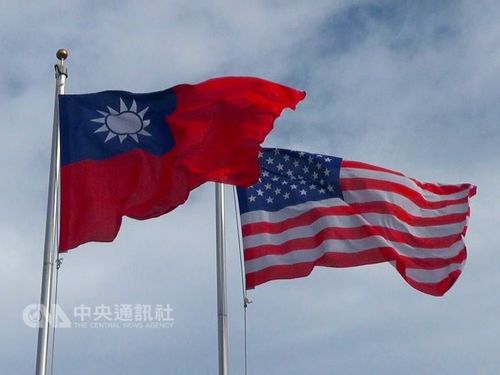 Taipei, March 1 (CNA) The passage of the Taiwan Travel Act by U.S. lawmakers that promotes visits by senior government officials of both sides is generally a positive development, but how to implement it will require wisdom from both Taipei and Washington, a scholar said Thursday.
The U.S. Senate a day earlier unanimously passed the Taiwan Travel Act. The bill, which was moved from a Senate committee to the Senate floor Feb. 7, now goes under the review of President Donald Trump.
Asked to comment on the significance of its passage, Alexander Huang (黃介正), a professor in the Department of Diplomacy and International Relations at Tamkang University, told CNA that the bill corrects restrictions on senior-level travel between the U.S. and Taiwan that have been in place in the 39 years since the two countries ended official diplomatic ties in 1979.
"The passage of this bill by both houses is in general very big news," he said.
The upcoming U.S.-Taiwan Defense Industry Conference, to be held in Taipei in May, could be a perfect choice in which both sides could consider how to put the act into practice, he noted.
However, Huang stressed that implementing the law will require "wisdom, consolidation and shared calculations," between both governments.
Asked how Beijing might react if Trump actually signs it into law, Huang said he believes the Chinese government will review it "case by case."
"It depends on the timing, issue and who is traveling," he said.
If the senior U.S. officials visiting Taiwan and vice versa are less political, including those specialized in business and trade, then Beijing will not react strongly, according to Huang.
That is why the governments of both Taipei and Washington have to be wise if and when either side decides to push for senior-level political official travel.
"Both Taipei and Washington will need to calculate possible responses from Beijing before making a decision," he added.
Commenting on the same issue, National Chengchi University Institute of International Relations Director Arthur Ding (丁樹範) also said the bill is a positive step for Taiwan-U.S. relations.
But Taiwan should remain cautious on what will come next, Ding told CNA.
Ding said he believes Trump might not sign the bill into law for the time being, as his administration's main focus is still on how to deal with the trade war with China. Adding Taiwan into the mix will only complicate the situation, he added.
Even if Trump ultimately signs it, his administration can still choose how to implement the act to lower the potential impact it could have on U.S-Sino relations, he said.
Ding also reminded the government that normally before a senior U.S. government official visits Taiwan or vice versa, both sides need to reach a consensus on some major issues first.
"If our premier or president ever visits the U.S., what will he or she be discussing with the U.S. side?" he said.